Having Trouble Improving Your Radiology Workflow?
Apr 7, 2022 Read Time: 3 min
by Novarad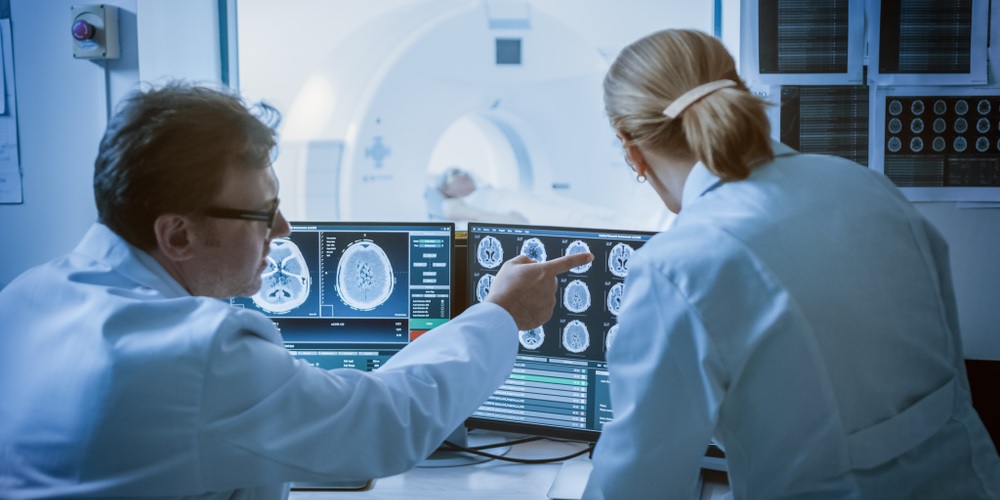 Radiology departments often experience challenges when trying to streamline healthcare workflows and keep up with rising demand. This may translate to inefficiency in a radiology facility, impacting service delivery in critical ways.
It's worth noting that these challenges may slow down the reporting of critical findings, increase rescan rates, and increase errors in reports sent to referring physicians. With more adoption of risk-sharing payment models, inefficient workflows may affect your reimbursements too.
So, here are a few strategies that you can adopt to improve your radiology workflow, reaping the benefits associated with seamless operation.
Three strategies to help you improve your radiology workflow
1. Improve physician productivity with customizable PACS
Regardless of your radiology facility, a customizable PAC system has significant benefits that can help improve your radiology workflow.
With customizable PACS, your radiology practice leverages web-deployed workstations, enabling staff to submit reports, archive images, or view patient records remotely. The web-deployed workstations enable tests to be conducted from anywhere and the results shared electronically. This contributes to improving radiology workflows.
A recent case study at Jackson Purchase Medical Center highlighted the workflow benefits of adopting a customizable PAC system. Interestingly, the imaging director pointed out that investing in NovaPACS saved a great deal of time and legwork at the facility. The physicians could access images from any computer or mobile device connected to the internet. With the PAC system, physicians could even access images from their homes, further improving radiology workflows.
Customizable PACS can also help your facility improve physician productivity through configurations that permit specific users to access patient records. Investing in a solution like NovaPACS enables your facility to take advantage of different medical and patient groups, ensuring that only permitted groups can access patient records. Eliminating illegal access to patient records prevents unauthorized changes to client records. This improves radiology workflows because patients and physicians are confident about the records' accuracy, and they can rely on the records when creating treatment plans.
Also, customizable PAC systems provide unique methods of sharing patient records within and outside your radiology facility. In particular, working with a leading PACS enables your staff to access HTML-5 viewers and a web-based diagnostic viewer. Game-changing PACS enable your facility to take advantage of systems that are DICOM compliant and that enable routing to other PAC systems. These features can improve your facility's workflow by eliminating challenges to information sharing between physicians.
Improved radiology workflows resulting from highly customizable PACS can help your radiology facility increase physician productivity and better treatment outcomes.
2. Enhance reliability with high standards of uptime and reliability
Support to clients should include 24/7/365 uptime and excellent support on any issues that may occur. With this support, your faculty unlocks benefits associated with reliable services and improved workflows.
For instance, radiologists using the NovaPACS at Jackson Purchase Medical Center noted that Novarad's support enabled them to learn the system's operations without affecting productivity. Through Novarad's uptime and unmatched support, the radiologists at Jackson Purchase learned how to use the solution's barcode-scanning system to verify that the images reached a target PAC system. Over time, staff at the facility became familiar with the system, and they rarely had to contact Novarad's 24/7/365 client support for assistance. Over time, this led to improved radiology workflows and better care.
With the exceptional reliability of NovaPACS, your team can deliver high-quality services without disruptions to expedite results and triage care, especially for patients with life-threatening conditions. This translates to improvements in quality of care, improved patient outcomes, increased satisfaction among staff members, and better bottom lines for your facility. Customized workflows also create a more patient-centric model as a preferred reading solution over the first-in, first-out principle.
3. Increase accuracy with digital image enhancement features
Novarad has a robust mobile platform with extensive features that are conducive to teleradiology. For example, its COVID-19 Artificial Intelligence Diagnostic Assistant can accurately confirm and distinguish COVID-19 from other lung diseases.
Studies have shown that image enhancement enables radiologists to deliver more accurate diagnoses compared to standard DICOM images. For instance, image enhancements improved the detection of skeletal tumors, mediastinal and lung nodules, and dental caries, as opposed to diagnostic tests employing other types of images.
With improved diagnostic accuracy due to image enhancement, your facility can reduce the time and costs required to treat patients. Other Novarad image enhancement tools include auto-subtract, scalp removal, edge enhancement, vessel finding, colorization, and 3D. Over the long run, this leads to improved radiology workflows, highly satisfied clients, and motivated staff.
Given the importance of digital image enhancement, your radiology departments should adopt a system that supports these features. NovaPACS's digital image enhancement system is a leading example. With this image-enhancing solution, your team can improve the accuracy of diagnostic reports with features like denoising, auto histogram equalization, cubic spline interpolation, and local contrast enhancement. These features can help prevent misdiagnosis, improve radiology workflow, and limit the likelihood of life-threatening clinical delays.
Here at Novarad, we believe that the key to a successful imaging center is to work smarter, not harder, to deliver the type of care and outcomes that patients desire.

To see how we can help improve your workflows, feel free to reach out to our workflow specialists today!
Sign up for our newsletter