How Novarad's Cardio PACS Has Transformed Cardiology
Apr 13, 2023 Read Time: 3 min
by Novarad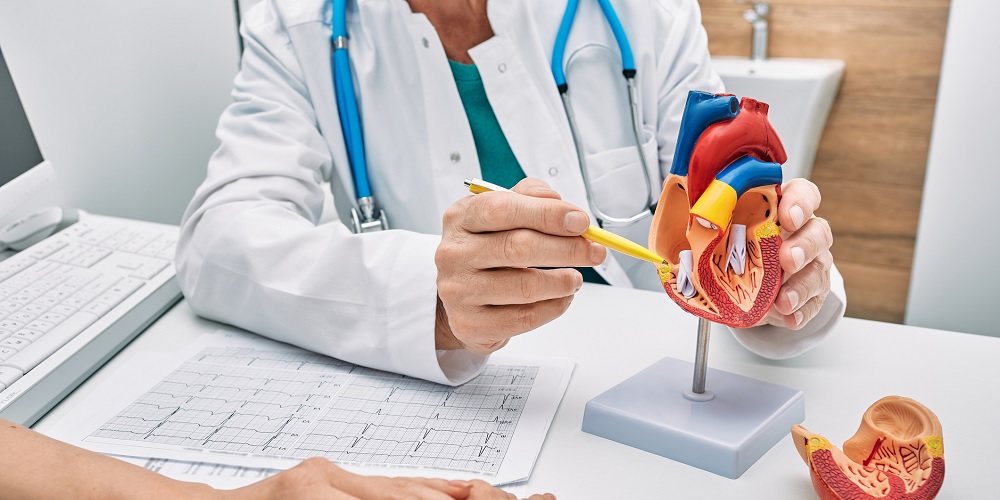 Between 2009 and 2016, the number of Americans living with heart failure grew to an estimated 6.5 million. This increase doesn't show signs of slowing; heart failure is expected to climb by 46% in the next ten years, affecting three out of every 100 Americans. As a result, the financial cost of heart failure will boom, reaching $69.8 billion by 2030, or $244 for every adult. To prepare for this surge, cardiologists must be equipped with state-of-the-art cardiology features for improved patient care.
What Cardiology Looked Like Before
Before the transformation of cardiology into an enterprise system with specialized viewers, fragmented care compounded the burden of heart failure. Without a system designed to meet the complex needs of chronic cardiology patients, the rates of rehospitalizations soared. The National Library of Medicine examined high rehospitalization rates among heart failure patients to unpack their pervasiveness, and one major obstacle stood out as a key culprit for poor patient care: fragmentation.
Instead of treating each patient as a whole, fragmentation deals with different parts individually. "In a fragmented model, care decisions are made by multiple independent providers who have limited means of transmitting information between themselves," Instructor of Medicine Thomas F. Byrd writes. Fragmented care increases the length of hospital stays while subjecting patients to unnecessary medical procedures and diagnostic tests, wasting time and money.
Without certain system features, fragmentation increases and cardiologists suffer from:
A divided workup with testing in multiple silos of departments
The software lacking information-sharing capabilities
The time-consuming manual process of searching in the EMR to piece together a collection of results from across the healthcare network
Multiple points of entry for administrative documentation
Document and strip scanning into the EHR
The Current State of Cardiology with Novarad
Advances in cardiology imaging have improved the quality, safety, and efficiency of healthcare. Novarad has transformed cardiology away from its once-fragmented model, instead providing cardiologists with a central point to access all patient encounters across the treatment journey. For those living with chronic or complex cardiology conditions, this patient-centric approach is ideal.
Novarad has long focused on transforming cardiac care. The first-generation ECG viewer acted as a solution to the manual processes of printing, cutting, pasting, and scanning rhythm strips into the EMR. Redesigned with updated icons and improved study management, Novarad's new ECG Viewer User Interface provides each physician with a simple, intuitive, and efficient interaction, maximizing their user experience. Gaining the ability to view the ECG and Stress Echo from the same viewer, cardiologists obtain more focused diagnostics with a single system. Additionally, Novarad's cardio PACS provides the option of using either dedicated managed workstations or a web-deployed viewer, available on any cardiologist's workstation. The cardio PACS may be used for remote reading and diagnosing, bolstering efficiency from any location.
A combined single database cardiology solution with advanced data aggregation, cardiologists acquire a single login to access multi-modality viewing of cardiology CR, CT, MRI, and Angio studies with quick comparisons of priors. Providing access to all cardiology imaging across departments and modalities with a single login, the cardio PACS meets the viewing diagnostic needs of multi-specialists. Other physicians can also view the full pulmonary workup with cardiac imaging from one location, delivering more focused diagnosing and improving patient education and clinical collaboration. A web-based vendor-neutral is available in the EMR.
By quickly and easily administering access to all available patient health information, cardiologists can instantaneously have their management decisions made known to patients and all treatment providers across locations and specialties, defragmenting cardiology. This free-flowing health information exchange reduces medical errors and adverse events while lowering costs. Novarad's cardio PACS enhances the interoperability necessary for health information exchange. Such interoperability—the ability of disparate health IT systems to exchange, interpret, and make available shared data without any additional effort—advances the continuity of care necessary for improved patient outcomes.
Additional NovaCardio features for enhanced coordination include:
Vessel metrics
Heart segmentation
Auto ejection fraction
MIP (maximum intensity projection)
CTA
4D time domain imaging
NovaCardio has redundancy checking and offsite disaster viewing for heightened safety. With the ability to view and review radiology and cardiology images from a single program, it transforms cardiology by heightening interoperability. The upgraded billing cycle time and compliance increase profitability and lower costs. NovaCardio also strengthens report turnaround time with a streamlined and customizable workflow and speed of information access.
No longer hindered by fragmentation, cardiologists have the advanced features necessary for treating the rapidly rising rates of heart failure. NovaCardio is up and running quickly and seamlessly, and US-based physicians, clinical experts, technical staff, and support teams work to configure and maintain the system. For existing NovaPACS sites, more rapid deployment is possible.
Here at Novarad, we believe that the key to a successful imaging center is to work smarter, not harder, to deliver the type of care and outcomes that patients desire.

To see how we can help improve your workflows, feel free to reach out to our workflow specialists today!
Sign up for our newsletter