NovaCardio: Revolutionizing Cardiology Imaging Tech
Apr 19, 2023 Read Time: 3 min
by Novarad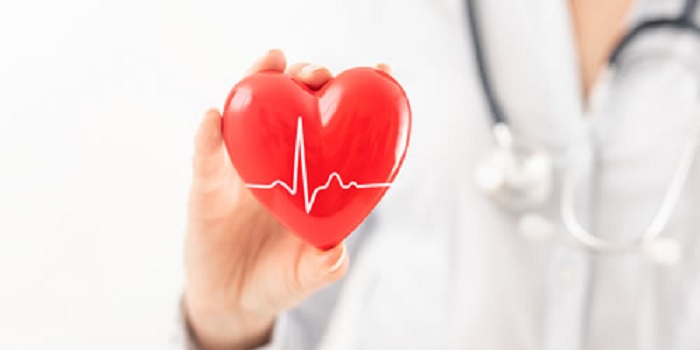 Cardiology has undergone significant evolution in the past two decades. With expansions in invasive and non-invasive imaging technology, integrated imaging has improved cardiologists' ability to diagnose and treat heart diseases while advancing biomedical research. They also have gained detailed information about the structure and function of the heart, improving earlier diagnosing while enhancing evaluations of a patient's most suitable treatment option.
A study published in Radiology: Cardiothoracic Imaging examined the shifts that cardiac imaging has undergone since 2010. Nearly every method of capturing images of the heart (including echocardiography, cardiac magnetic resonance, cardiac CT, and nuclear cardiography) has undergone notable advances. Such technological growth has spawned shifts in cardiac imaging, providing salient benefits for cardiologists and patients alike.
While cardiologists still lead cardiac imaging, the past thirteen years have increased collaboration between cardiologists and radiologists, Radiology: Cardiothoracic Imaging also reports. Developments in cardiac imaging capabilities enable the two specialists to read exams together, enhancing patient care. Today, more coronary computed tomography angiographies are performed by radiologists than cardiologists. Expanding cardiology imaging capabilities can foster a more collaborative working environment.
Advances in cardiology imaging have provided another vital benefit: a flexible working environment. While in-office imaging performed by cardiologists has fallen by 52% in the past ten years, hospital outpatient imaging departments have risen by 71%. Radiology: Cardiothoracic Imaging notes a significant 355% growth in outpatient cardiology settings. Other forms of cardiac technologies—including cardiac magnetic resonance imaging, cardiac positron emission tomography (cPET), and coronary computed tomography angiography (CCTA)—have seen growth in or above the hundredth percentile.
This expansion has improved the speed and accuracy of cardiac imaging. cPET, which produces crisp images of heart muscle defects, is performed in roughly seventy-five seconds, and CCTA utilizes improvements in scanners, modeling software, and acquisition methods to minimize radiation exposure. Cardiovascular magnetic resonance (CMR) imaging also produces clear images of the heart in motion without ionizing X-ray radiation, the Boston University Chobanian & Avedisian School of Medicine notes.
Used to determine heart chamber size, blood flow, and systolic function, CMR examinations capture direct images of prior myocardial scarring or fibrosis to better identify the mechanisms of a patient's heart dysfunction. Described as the gold standard of cardiology imaging by AHA Journals, CMR is critical for measuring RV function, mass, and volume.
AHA Journals also outlines the benefits of quantitative imaging, which have seen noteworthy developments since the turn of the century. It's essential for providing earlier diagnoses of heart diseases, and The Radiological Society of North America describes it as "the extraction of quantifiable features from medical images for the assessment of normal or severity, degree of change, or status of disease, injury, or chronic condition relative to normal." Quantitative imaging provides cardiologists with detailed descriptions of cardiovascular diseases and subtypes and greater insights into the relationship between a patient's phenotypes and outcomes. With this information, cardiologists can create a more personalized approach to patient management.
To keep pace with the changes in cardiac imaging and provide the finest patient care, cardiac facilities must possess first-rate technology. Novarad's NovaCardio ECG viewer provides intuitive digital reading, annotation, manipulation, storage, and easy reporting of electrocardiogram studies. With the ability to launch the ECG viewer directly from the EMR, physicians no longer need to move to a separate workstation, saving time and energy. With increased functionality, physicians can view both the current and prior ECG simultaneously, utilizing the comparison to monitor potential changes in their patient's condition.
Outside of radiology, cardiology is the greatest producer of images and the second-largest PACS revenue source. To bolster additional growth, Novarad's ECG viewer has been redesigned to maximize user experience. New icons and improved study comparison management provide the physician with an uncomplicated interaction, maximizing user experience. The ECG viewer further benefits physicians with:
A collapsible side panel to optimize viewing, enabling users to show or hide the measurements and report
The ability to expand the waveform on the screen
A combined CPACS and radiology PACS, removing the need to outsource cardiology
Web-deployed options for a more flexible working environment
Rapidly available reports
Built by cardiologists for cardiologists, the ECG viewer is a build-as-you-grow platform with the option to add modules for expanding cardiology imaging capabilities. With improved patient care at the forefront of its design, Novarad's ECG viewer is a single efficient system. Cardiologists gain greater focus with advanced quantitative imaging, enhancing their ability to provide the swift, accurate diagnosing needed to save lives.
Here at Novarad, we believe that the key to a successful imaging center is to work smarter, not harder, to deliver the type of care and outcomes that patients desire.

To see how we can help improve your workflows, feel free to reach out to our workflow specialists today!
Sign up for our newsletter