How to Generate New Cardiology-Based Revenue
Apr 19, 2023 Read Time: 4 min
by Novarad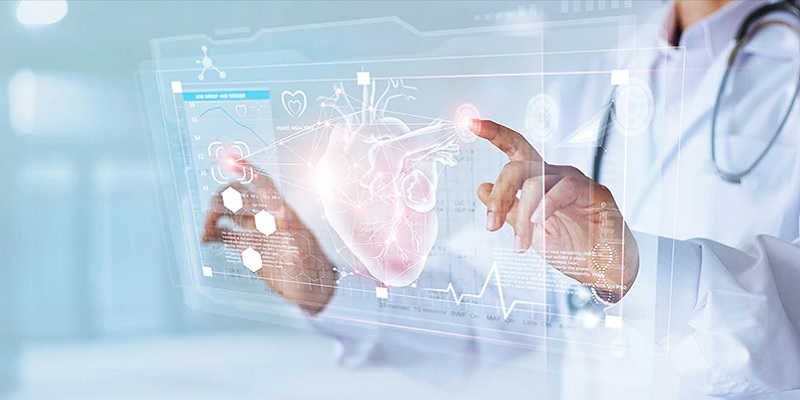 With increasing administrative and overhead costs, the profit margins of cardiology practices are decreasing. Dwindling payments on reimbursements further chip away at vital revenue, emphasizing a need for increased focus on administrative and structural changes. While this may seem intimidating, cardiology practices can generate additional cardiology-based revenue in plentiful and uncomplicated ways, though these are becoming more necessary as more cardiology facilities continue undergoing rapid expansion.
Facilities struggling to achieve their financial goals must monitor their referring physicians. Noting if physicians in your practice are being referred and understanding why they are—or aren't—provides your facility with vital information. With these insights, cardiology practices can better comprehend where they should re-shift their focus, considering what improvements may attract more patients.
To increase revenue, cardiology facilities should track denials, providing follow-ups when necessary. Physicians (who often forget to check these) frequently assume that all denials are correct. Although most are valid, facilities can lose money by failing to track them. A professional billing company can ensure the accuracy of each claim.
Additionally, cardiologists should seek to understand denials, looking for ways to correct them when possible. A strong denials management system with revenue cycle components and cardiology-specific data uses artificial intelligence, analytics, and automation to increase revenue by verifying that claims are quickly appealed, assisting cardiologists looking to put money back into their bottom line.
Reimbursements can also capture additional revenue. By optimizing workflow in patient access and revenue cycle management, cardiology facilities can financially benefit from increased revenue capture and streamlined administrative functions. Staying up to date with compliance regulations and certificate requirements provides additional Medicare reimbursements. For cardiology practices making referrals and performing advanced testing mandated by the Center for Medicare and Medicaid Services (CMS), guidelines are crucial. The CMS has a list of approved vendors, with which providers can discover ways to utilize Appropriate Use Criteria information. With this data, cardiology facilities can be assured that they're making the best clinical decisions for greater revenue.
Cardiology facilities also benefit from tracking the number of patients that physicians see in a day. This way, cardiologists gain knowledge of their standing. If the number of patients is fewer than that of other practitioners in the area, it's advisable to investigate scheduling procedures and other possible underlying causes. Make alterations to any hindrances, increasing your facility's patient intake for greater revenue.
Reaching as many patients as possible is critical, and the right marketing strategies will increase brand awareness and visibility. According to Webinar Care, 76% of patients use mobile devices to book appointments with healthcare providers. In 2021, PatientPop conducted research to uncover just how important digital marketing is for healthcare facilities. The results were stark: three out of four people searched online for a doctor, dentist, or medical care provider, and 61% of those patients reported looking for a doctor online either "sometimes or often."
A healthcare provider's website was consequential, as 54.8% of patients described it as being "very or extremely important" when choosing a doctor. For cardiologists looking to generate greater revenue, a well-designed, optimized website is beneficial. According to PatientPop, a physician's website should contain:
All critical business information
Details on the services that you offer and conditions that you treat
A mobile-friendly design that's easily navigable from cellular devices
A quick loading time
A phone number and an online scheduling option
Online reviews were also decisive factors for new patients: 74% of patients cited reviews as being "very or extremely important." A recent survey conducted by Software Advice found that 71% of patients begin their search for a new doctor by reading reviews. If a healthcare provider has an average rating of fewer than four out of five stars, 69% of patients won't book an appointment. To garner increased revenue, monitor reviews and quickly address any negativity.
Additional forms of digital marketing—including creating profiles with healthcare and business directors on Yelp, Facebook, and WebMD—are vital for higher profit margins. All information on your profile should be updated and accurate, as social media helps bring in fresh clientele. For example, consider making a business account for your facility on Instagram, giving anyone who visits your profile the opportunity to call or email you directly from the app.
Once more patients are in the door, implement alternative ways of meeting their needs. For instance, a cardiac rehabilitation center can improve the lives of its patients while generating greater cardiology-based revenue. Patients can exercise safely, improving their heart rate while under the care of a trusted doctor. Exercise and nutrition counseling, lifestyle education, blood pressure and stress management, and smoking cessation programs all enable you to reach more people recovering from cardiac events.
For a practice to qualify as a cardiac rehabilitation center under Medicare, a medical evaluation and comprehensive program modifying cardiac risk factors are required. While the CMS provides reimbursements for up to thirty-six sessions, a self-pay maintenance program can continue after the reimbursement period for additional revenue.
Device management services also enable cardiologists to increase revenue while caring for cardiac patients. According to Digirad, more than 180,000 pacemakers and defibrillators are implanted yearly. Pacemakers—whose batteries last between three to six years—should be tested every three months. By providing an in-house service to check battery depletion, pulse generator and lead malfunction, and pacemaker pocket erosion, cardiologists can contribute to their patients' well-being while earning financially.
Educating patients on medication adherence also allows cardiologists to better assist those in need. Digirad reports that 50% of prescriptions aren't taken as directed, and 25% aren't picked up from the pharmacy. By distributing medication at the point of care, physicians can increase compliance and generate revenue.
Medication adherence programs, easily integrated into office workflow, don't incur additional costs. Since many chronic care patients take multiple medications daily, a simplified prescription process is significant. Furthermore, compliance packaging, prescription management education, and the ability to communicate with a trusted cardiologist whenever necessary improve patient satisfaction.
With patient health and increased cardiology-based revenue in mind, Novarad developed the NovaCardio ECG viewer. Facilities no longer need to purchase additional hardware. Instead, the web-deployed viewer creates revenue streams without any extra parts. A combined single database cardiology solution with advanced data aggregation, the NovaCardio ECG viewer consolidates cardiology with enterprise imaging. With the option of using either dedicated managed workstations for cardiology or the web-deployed vendor-neutral on any workstation, cardiologists gain greater revenue while increasing flexibility, so they can provide advanced patient care with improved efficiency.
Here at Novarad, we believe that the key to a successful imaging center is to work smarter, not harder, to deliver the type of care and outcomes that patients desire.

To see how we can help improve your workflows, feel free to reach out to our workflow specialists today!
Sign up for our newsletter