2 Ways to Inexpensively Upgrade Your Cardio Software
Apr 19, 2023 Read Time: 3 min
by Novarad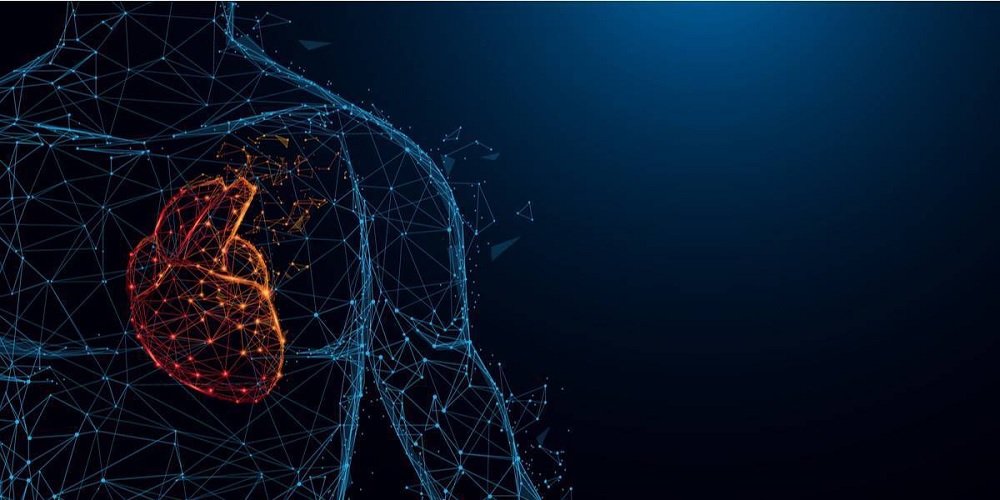 Cardiology is expected to grow significantly through 2025. The Journal of American Cardiology used results from the 2020 census to forecast its projections, gauging how much cardiology will expand in the coming decades. The four cardiology risk factors—diabetes, dyslipidemia, hypertension, and obesity—are expected to increase by 2060, with diabetes seeing the sharpest increase (39.3%). Over 100 million people will be impacted by hypertension, obesity, and dyslipidemia.
To prepare for this surge, you must upgrade your cardio software. Fortunately, you can do so inexpensively. With the needs of cardiologists in mind, Novarad developed its build-as-you-grow cardiology software, giving clinicians the ability to easily add cardiology modules, including NovaCardio. Besides being deployable from any EMR or PACS, it has two key features.
1. Unified viewer
The Motion Cardiac Imaging Viewer brings the entire patient workup together within a single viewer, so cardiologists can make more focused diagnoses. Rather than managing separate modules, cardiologists can view both the ECG and Stress Echo from the same system, increasing productivity and deterring distractions. With a complete diagnostic cardiology solution, facilities can provide improved patient care while capturing greater revenue. The Motion Cardiac Imaging Viewer—accessible to radiologists and cardiologists—meets the diagnostic needs of multiple specialists. Upgrading a single ERP system also eliminates the cost of multiple viewers, saving money while reducing complications.
With all data accessible from a centralized location, physicians are no longer left scrambling between departments as they attempt to gather vital information. By concentrating different healthcare processes, teamwork is fostered. A patient's medical journey is streamlined into a single system, providing healthcare workers with a complete picture while reducing errors and cutting costs. The patient's experience is also improved, increasing the success rates of medical facilities.
2. Integrated cardiology reporting and data modules
Novarad's cardiovascular information system provides a configurable and comprehensive platform for unifying clinical data and streamlining workflow. Clinical modules support echocardiography, vascular, nuclear cardiology, cardiac catheterization, and electrophysiology reporting, scaling to meet the requirements of physician practices and large hospitals alike.
Cardiovascular reporting and data management software improve efficiency as cardiologists obtain an enhanced working environment. Information sharing is also upgraded with a data-centric ecosystem, and productivity is bolstered as all catalog operations are integrated into a single platform, increasing focus with a simplified patient management tool. In the user-friendly interface, cardiologists have access to multiple formats needed to collate, manage, and analyze cardiology data.
Also, cardiovascular reporting and data management software eliminate low-quality delivery while providing value-based medicine, assisting cardiologists (who report the highest rates of burnout) by reducing hours, regulatory requirements, quality controls, and patient volumes.
NovaCardio, a fully integrated cardiology solution, provides cardiologists with next-generation image management. Web based and scalable, it combines its multi-modality motion cardiac imaging viewer with accredited compliant reporting. It's accessible on any workstation—on site or remote—so cardiologists can achieve increased flexibility, enabling them to fully treat their patients from any geographical location.
Additional benefits of NovaCardio include:
Diagnostic quality image review, providing a side-by-side analysis of images and reports
Modality-specific rules-based error checking and billing compliance, ensuring high-quality reports
Automation recognizing missing or conflicted data
Smart technology assisting in selecting the correct ICD-10 and CPT codes
Reports with drawings and automatically generated graphics
A web-based and vendor-neutral reference viewer accessible in the EMR
An improved workflow modernizes outdated forms of patient care, advancing independence with telehealth and remote appointments. Patients benefit from fewer trips to their cardiologist's office. For additional flexibility, NovaCardio employs redundancy and off-site disaster viewing, improving security regardless of location. With the instantly available dashboards and labs, cardiologists can view report turnaround times and staff activity, tracking the performance of their staff. Automation—including compliance and billing cycle time—cuts costs, bringing money back to the bottom line.
The improved report turnaround time contains a streamlined and customizable workflow, and cardiologists gain instantly accessible archived studies and smart worklist tools to help them meet the terms of contracted reading. By upgrading your cardio software with addable modules, you and your cardiologists gain the ability to read and dictate reports. Functional visual tools—including MIP, MRP, vessel metrics, and calcium scoring—are inexpensively obtained by adding NovaCardio to your ECG viewer. Cardiologists also acquire elite reading, annotating, manipulation, storage, and reporting, accessible either remotely or from a facility computer.
Advanced key features of NovaCardio include:
Vessel metrics
Heart segmentation
Auto-ejection fraction
Maximum intensity projection
CTA
4D time domain imaging
To keep pace with growing demands, cardiologists must possess elite software. With modules that you can add at your own pace, it's less costly or complex to upgrade your cardio software.
Here at Novarad, we believe that the key to a successful imaging center is to work smarter, not harder, to deliver the type of care and outcomes that patients desire.

To see how we can help improve your workflows, feel free to reach out to our workflow specialists today!
Sign up for our newsletter