All-in-One Diagnostic Radiological Imaging
Mar 24, 2022 Read Time: 5 min
by Novarad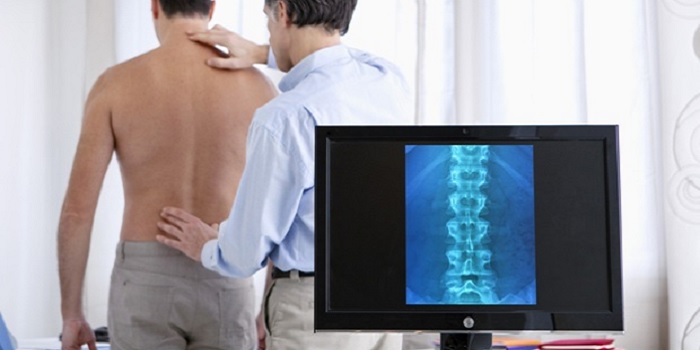 What makes a medical practice successful? The answer to this question breaks down into two core components: patient care and finance. The relationship between the two is a codependent one, as neither can succeed without the other. If your healthcare is subpar, your patients will look for treatment elsewhere in the competitive field of medicine. If you're failing on the financial side, it won't be long before the lights are cut and you're unable to provide care, no matter how excellent it may be. In the pursuit of improving either aspect of your practice, there is a common factor that can propel you toward success: highly capable technology.
Whether your goal is to improve care, increase patient satisfaction, or raise revenue, employing cutting-edge technology can help you do so quickly and efficiently. The issue is that modern radiology is a broad and intricate field. So many applications of diagnostic radiological imaging traditionally require a wide array of equipment. Relying on poorly integrated machines to extract and store data makes providing proper care time-consuming, difficult, and costly for the provider. Novarad's technologies have solved these problems through high levels of technological consolidation and integration.
Technological Solutions
NovaPACS with Enterprise Imaging
Imagine if you had an all-in-one super PACS, a single viewer that enables you to perform all your routine and advanced functions from a single terminal. With NovaPACS, you can capture, analyze, and share diagnostic radiological imaging data from ultrasounds, X-rays, CT, MRI, PET scans, and more all from one place. This intuitive, customizable, and web-based workstation enables you to perform various cutting-edge image techniques across several fields of medicine. You can also look at 3D images, use 3D imaging and cardiology tools, and have a robust mammo viewer all on the same radiologist workstation.
In addition to its range of imaging abilities, it has a wide array of features that enable you to work smarter and more efficiently when performing data collection and analysis. The NovaPACS task automation, intelligent system routing, GPU-based processing, and web-based viewer have the tools to raise both the quality and quantity of the care that your practice can provide.
Ncompass Enterprise Imaging centralizes the way that a hospital or practice views, stores, and exchanges patient images. The web-based data repository offers a more complete and readily accessible view of patient information. Images and reports from any department can be viewed in storyboard format to gain a more complete understanding of patient history. Physicians can access patient data from any device, anywhere, and anytime. The web-based storage also enables the data to be accessed and shared with colleagues without the need for hardware-based storage. This centralizes sensitive patient data while making it more accessible.
Nova RIS
Nova RIS has several tools that help elevate productivity, customer satisfaction, and revenue. Patient scheduling requests, eForms that can be filled out ahead of time, and appointment reminders provide a smoother patient experience, while tools that allow for automation, patient data update alerts, business analytics, and HL7/EMR integration enable you to work smarter, not harder.
CryptoChart
Earning MedTech Breakthrough's "Best New Radiology Solution" award in 2020, CryptoChart offers a unique, efficient, and highly secure means of sharing patient data with colleagues and patients. To share data files, it uses an encrypted QR code rather than physical CDs or account logins and passwords. This gives a patient or attending physician quick, easy access to the full array of the patient's images anywhere at any time.
Novarad's Advantages
Intelligent Routing
One of the best features of this centralized workspace and data storage is the intelligent routing. It enables you to customize your viewer to fit your practice's unique needs once and for those settings to be applied to all viewers on every device. This means whether you're using your primary terminal or a mobile phone to access your data, the workstation will be the same without the constant need to reapply your settings from one device to another. This uniformity of the workstation will help the individual user maintain a feeling of familiarity between viewers and devices and improve the ability for colleagues to collaborate.
SLA
The intelligent routing provides the ability to set service level agreements (SLAs) for studies by facility, modality, priority, referring doctor, and more. This enables you to track the progress of these contracted studies to make sure they meet reading requirements.
NovaPACS All-in-One Configuration
One of the most prominent advantages of NovaPACS is the upfront savings on equipment hard costs. This is especially true when considering the cost-effectiveness of purchasing specific equipment used for diagnostic radiological imaging. The purchase and maintenance costs of highly specialized equipment that will be infrequently used can make them seem like undesirable purchases. However, not having the ability to perform certain functions can force you to outsource patients to competitors. With NovaPACS, you'll never have to ask yourself, "to buy, or not to buy?" when considering specialized equipment.
In addition to the savings on cost and space, NovaPACS enables you to view all of a patient's images from various tests in a single workstation. The consolidation and uniformity will let you get more done in less time, especially when utilizing a few of the specialized features.
NovaPACS's featured tools, like the novel Radius™ menu and NovaPRO, enable you to work more efficiently through faster data analysis. The Radius™ menu enables you to perform hundreds of functions, like measuring, labeling, and drawing from a programmable mouse, without ever looking away from the image. The NovaPRO tool enables doctors to perform patient meta-analyses by reading cases from multiple facilities simultaneously.
Web-Based Viewer
NovaPACS web-based viewer is a game-changer compared to storing data on CDs or hard drives. It enables a level of flexibility and accessibility that traditional means of storage simply can't compete with. The viewer runs on HTML-5, making it compatible with all recent browsers. So, as long as you have internet access, the viewer can be accessed with full functionality from any device, anywhere. Due to the system's intelligent routing, it will be set up exactly the same on your smartphone or tablet as it is on your primary work terminal. The change is revolutionary for remote work, enabling flexibility for when and where you work without sacrificing productivity.
The transition to online storage also enables data to be shared much more easily among patients and colleagues. Gone are the days when you needed to create physical CDs or logins and passwords for every physician and patient. Novarad's new CryptoChart QR code provides simple yet secure access to data. Despite the peerless level of accessibility that web-based viewing offers, data security is not compromised. CryptoChart's security exceeds HIPAA requirements, so you and your patients can rest assured that sensitive data is safe.
GPU-Based Processing
Unlike many PACS, NovaPACS imaging technologies utilize the computer's graphics processing unit (GPU) to perform their tasks rather than the central processing unit (CPU). The GPU offers several advantages over its CPU counterpart, such as higher image quality, faster image processing, reduced latency, and the capacity to process multiple images at once. GPU-based processing also beats the CPU in a price-to-performance ratio while offering software that can reduce hardware costs, lower cost of ownership, and reduce energy consumption. The result is higher quality images, faster processing time, and fewer business expenses.
Automation
The wide array of task automation among the Novarad technologies means less time spent on menial tasks. More patients can be treated in a set amount of time, and you can shift your focus from trivial aspects to critical work. The result is higher quality care in a shorter timespan, a combination that is certain to improve patient satisfaction and your business's bottom line.
Patient Satisfaction
The most critical component of any successful business is a satisfied customer base. To ensure that patients are satisfied, we must fulfill their needs. Fast, safe, and effective treatments, secure data storage, and keeping patients etiologically informed are all paramount when striving to satisfy them. The heightened levels of accuracy, speed, and security that the Novarad technologies offer is certain to keep patients returning and raise referral rates.
Quickly obtaining an accurate diagnosis, prioritizing patient health by limiting unnecessary radiation exposure, and keeping patients informed about their imaging status and progression will enable your practice to offer superior care compared to the competition.
Here at Novarad, we believe that the key to a successful imaging center is to work smarter, not harder, to deliver the type of care and outcomes that patients desire.

To see how we can help improve your workflows, feel free to reach out to our workflow specialists today!
Related Insights
Sign up for our newsletter