3 Good Ideas to Prevent Staff Burnout in Radiology
Jun 16, 2022 Read Time: 4 min
by Novarad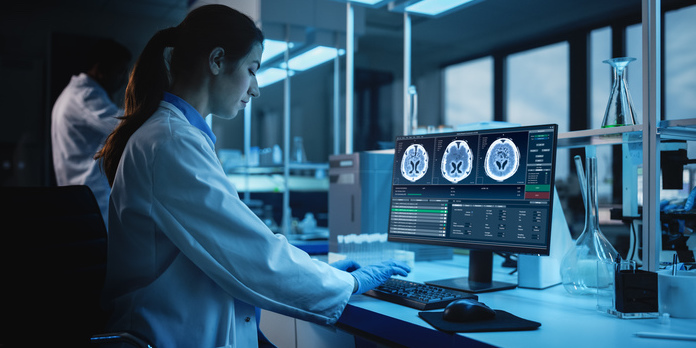 Today, burnout is among the most prevalent problems affecting physicians across the medical space, regardless of work environment or hospital setting. For radiologists in particular, considerably higher rates of burnout are the norm, and the trend hasn't shown signs of improvement.
With burnout hurting the accuracy of image interpretation, chief radiologists can't afford to let burnout and its effects accumulate in their practices or departments. Therefore, heads of radiology should constantly research and implement good ideas to prevent burnout.
Here are three good ideas to prevent staff burnout in your radiology practice.
1. Automate clinical tasks
Manual tasks contribute significantly toward increased burnout. Notably, non-automated record-retrieving and communication processes increase fatigue among imaging practitioners, thus increasing the possibility of staff burnout. Numerous manual tasks competing for vital clinical time reduce your staff's productivity, increase inaccuracies, and build up workplace stress.
However, your radiology business can sidestep factors that increase the likelihood of burnout. By investing in solutions that automate important clinical processes, your imaging business can limit the possibility of burnout by reducing interruptions and tasks that cause fatigue. Clinical processes whose automation minimizes staff fatigue include check-out, image-sizing and manipulation, information sharing, and HIPAA-compliance processes. Selecting a reliable solution to help minimize interruptions for your staff also limits cases of burnout, further improving your facility's efficiency.
Suppose that your organization chooses NovaPACS—a novel ergonomics, processing, and automation solution—to help reduce staff burnout and stress and boost your facility's efficiency. With this solution, your facility can enjoy an array of efficiency improvements and burnout/stress-reducing automation features.
Integrating the solution into your practice can especially help your staff benefit from automated quality-control tools. With NovaPACS's inbuilt and automated calibration-checking tool, your staff members can check whether images have the right pixel value as part of their quality assurance check before sending them to referring physicians. The automated quality control tools also help assess whether there's adequate light to support reading your patient's images. This helps minimize the stress and fatigue associated with poor pixel images, retests, and the need to adjust the light to levels that support reading. In turn, these features help your facility prevent burnout and improve efficiency.
NovaPACS's intelligent routing feature, which helps maintain radiologists' routing configurations when working across facilities and hospitals, is a game-changer. With each radiologist having specialized preferences by license, subspecialty, and certification, keeping these customized routing configurations across facilities makes sure the right radiologist reads the right study at the right time.
2. Adopt easy-to-use and reliable solutions
Today, technology has infiltrated many aspects of radiologists' daily practices. While it's a step in the right direction, studies have shown that radiologic technologies can produce contradictory results. The positives are increased efficiency and accessibility, while the negatives have been increased unpredictability and interruptions.
Other studies have shown that health information technology (HIT) stress is directly correlated to burnout among physicians. A Rhode Island study involving more than 1,700 practitioners found that more than 70% of the practitioners experienced health information technology stress. Among these respondents (70% of participants), more than 26% indicated experiencing burnout. These findings showed that HIT stress and endless high volumes of studies to be read were independent predictors of burnout.
While technology in the healthcare space has competing values, it's unavoidable—leveraging technology to reduce burnout in radiology is absolutely necessary. So, how can your radiology facility minimize burnout?
By adopting easy-to-use radiology solutions, your business can minimize burnout among your staff. Your staff members will feel less stress and fatigue when trying to study and use complex solutions.
Regarding reliability, working with a solution that has unmatched uptime (more than 99%) and customer support can be a plus in combating burnout. A solution whose providers respond to requests on time will also help greatly. This will boost your facility's efficiency.
To illustrate the importance of an easy-to-use radiology solution, let's use NovaPACs as an example. By leveraging its numerous advanced features supported by A-rated US-based support and a user-friendly windows interface, your staff can eliminate tedious tasks. Advanced features that your team can leverage to reduce fatigue include built-in mammography, image-processing capabilities, in-built hanging protocols, customizable worklists and workflows, and fast information-sharing capabilities. These features help minimize stress and burnout, maximizing efficiency in your facility.
At the Jackson Purchase Medical Center in Mayfield, Kentucky, NovaPACS's easy-to-use interface and adequate support enabled imaging staff to access images from any computer or mobile device. The solution also helped the team access images from any location connected to the internet, reducing legwork. Effectively, the radiology solution helped reduce stress and burnout among imaging staff, boosting the facility's efficiency.
3. Balance workloads to reduce night and weekend call duties
Increased workload is a major contributor to workplace stress and burnout in the imaging space. Notably, it causes staff members to feel that they have little control over their work. As a result, staff members may disengage from their teams and become cynical about their circumstances. Long hours coupled with increased cynicism drain imaging tasks of their joy, increase exhaustion, and lead to staff burnout.
Given the direct relationship between excessive workloads and burnout, balancing workloads is a necessity for your radiology business. While there are numerous solutions, investing in helpful technologies is one way to prevent staff burnout.
With a suitable radiology solution, you can leverage robust doctor portals and integrated management reporting systems to manage staff burnout. Doctor portals in your imaging business can simplify vital imaging and patient support processes, including scheduling, accessing images and reports, giving procedure instructions, directing new patients, etc. Streamlining these processes reduces fatigue and job stress, helping prevent burnout in your facility.
An integrated management reporting solution introduces several burnout-mitigating capabilities into your facility, such as smart ways to manage patient caseloads, deal with scheduling, support customizable appointment reminders, etc. With these capabilities, you can minimize fatigue and stress from excessive caseloads, poorly managed schedules, and no-shows. In turn, these solutions help reduce burnout in your facility.
Investing in Nova RIS technology can revolutionize the way that your imaging business manages information that's vital for quality improvement, efficiency, and profitability. With this solution, your facility can prevent staff burnout by eliminating complications associated with tracking patient information, confirming imaging procedures and exam statuses, and generating revenue reports. These benefits reduce fatigue and job stress among your staff, helping prevent burnout.
Here at Novarad, we believe that the key to a successful imaging center is to work smarter, not harder, to deliver the type of care and outcomes that patients desire.

To see how we can help improve your workflows, feel free to reach out to our workflow specialists today!
Sign up for our newsletter