Focusing on Your Radiology Workflow: Let's Talk Six-Figure Savings
Jul 5, 2022 Read Time: 3 min
by Novarad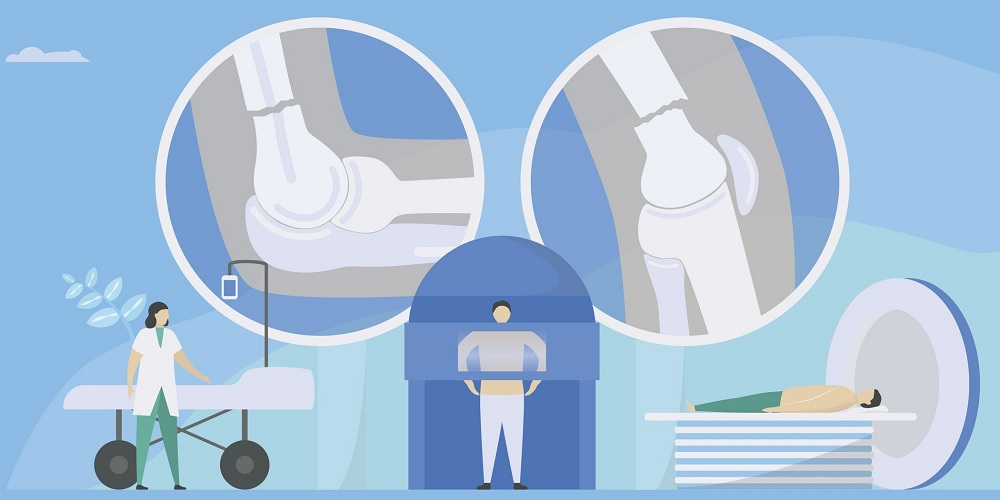 Due to the increasing complexities in healthcare, costs of care have risen considerably. This has led to less revenue within healthcare facilities. Demand for radiology services has also been on the rise, increasing imaging staff's workloads and tightening timelines. Along with increased imaging complexities, tight timelines have introduced new challenges in optimizing radiologic practice workflows and maximizing savings.
While optimizing radiology workflows can be a challenge, focusing on streamlining those workflows, leading to six-figure savings in imaging facilities, isn't impossible.
Streamline Your Radiology Workflows to Achieve Six-Figure Savings
1. Invest in radiology information systems to coordinate processes and information with administrative tasks.
Effective healthcare practices require the fast, accurate, and secure transfer of large volumes of data to improve coordination. To this end, countless imaging facilities are integrating radiology information systems (RIS) to help coordinate the processes and information around their patients and imaging services.
Combined with electronic health records, RIS facilitate the provision of comprehensive care by coordinating information sharing between primary care providers, clinicians, specialists, and technologists. Different care providers have limited interactions with patients, and they have different views about a patient's case. Without RIS, radiology practices will lack a comprehensive understanding of a patient. This hinders communication, leading to increased confusion and duplication in an imaging facility. In turn, this will adversely affect radiology workflows and increase care costs.
Since radiology departments or standalone clinics have great potential for streamlining and cutting costs, heads of radiology can reap numerous benefits from investing in RIS technology. Adopting these systems can help imaging businesses coordinate and streamline tasks like patient management and tracking, scheduling, completing reports, billing and electronic data interchange, etc. Eliminating bottlenecks in these tasks improves a radiology practice's workflow, thus improving the effectiveness of its cost-cutting initiatives.
Let us consider Novarad's radiology information system, Nova RIS. With its web-based workflow and reporting automation engine, your facility can easily optimize the coordination of information and processes, improving workflows and maximizing productivity. Leveraging the solution's alert mechanisms—which notify practitioners of contradictions, insurance pre-authorization, and unscheduled procedures—your radiology practice enables the use of vital information to coordinate key administrative processes. These coordinated with the solution's capabilities include compliance, real-time collaboration via HL7 interfaces, and the compilation of financial data related to treatment. The continuous collaboration helps improve your radiology workflow, leading to six-figure savings in your imaging practice.
Nova RIS's AlertView has instant and secure text alerts, which can ensure that referring physicians are notified as soon as clinical reports are available. This feature helps improve coordination between referring physicians and your imaging staff. AlertView overcomes the problem of critical results not getting to the physician: it bypasses support staff bottlenecks by alerting the doctor directly. With timely and coordinated communication between healthcare providers, you can boost your facility's radiology workflow and optimize your efficiency. Ultimately, improved radiology workflows and efficiency lead to significant savings in your imaging business. Patients can get results faster because care is expedited. AlertView transforms the delivery of care with direct access to the physician for results, without interruptive phone calls. This also builds the facility's brand and reputation.
2. Streamline your workflow with automated clinical tasks
Inefficient processes and workflows are major causes of inefficiencies and the ballooning costs of healthcare. They also cause practitioners to waste time due to poor communication. Cumulatively, this leads to high costs of healthcare in your radiology practice.
While inefficient workflows can be a challenge, your facility doesn't have to grapple with this problem forever. Through the adoption of technology, you can streamline your workflow by reducing manual tasks, lessening the effort needed to complete clinical tasks, and accelerating healthcare processes. Automated healthcare workflows can help your facility eliminate paperwork, reduce repetitive tasks, hasten sign-offs and approvals, and make it easy to access vital information. The resulting improvement in radiology workflow helps your radiology practice achieve meaningful savings.
For instance, investing in a workflow-streamlining solution like NovaPACS can help automate key clinical tasks, introducing cost-cutting efficiencies. Notably, this ergonomic solution can help eliminate repetitive tasks and lessen the efforts needed to complete vital tasks by automating check-out, image sizing, segmentation, peer review and QA tools, etc. The solution's secure communication tools—notes apps and web-based universal image viewers, among others—also help your staff test patients faster, cutting costs and achieving better treatment outcomes.
Furthermore, the platform helps with HIPAA compliance and the timely qualifying of payments. The lack of compliance can lead to expensive audits and interruptions, and your facility can avoid incurring these costs by integrating NovaPACS into your radiology workflow system. Novarad developed its novel picture archiving solution in compliance with numerous standards, including HIPAA, IHE, DICOM, and the EU-US and Swiss-US privacy shield framework.
Eventually, improved compliance supported by a leading healthcare technology producer will help streamline your facility's workflow, leading to six-figure savings.
Here at Novarad, we believe that the key to a successful imaging center is to work smarter, not harder, to deliver the type of care and outcomes that patients desire.

To see how we can help improve your workflows, feel free to reach out to our workflow specialists today!
Sign up for our newsletter