2 Tips for Better Radiology Workflow Management
Jul 7, 2022 Read Time: 3 min
by Novarad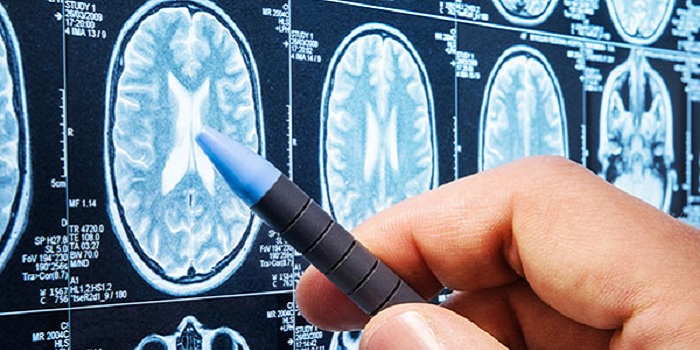 Radiology workflow management is one of the most crucial aspects of imaging practices. However, due to budget cuts in healthcare and increased demand for quality and efficiency, some imaging facilities overlook workflow management, much to the detriment of such facilities in terms of patient satisfaction, efficiency, and profitability.
The pressure is piling on radiology clinics and departments, so your facility should consider better radiology workflow management solutions to avert crises. Well-planned radiology workflow management approaches can help prevent incidents that bring your facility to a standstill, lower your staff and patient satisfaction, and affect your quality of care.
With an efficiently orchestrated workflow, your imaging business can reap the benefits of workflow-supported business management approaches. In particular, your enterprise can leverage processed data produced by intelligent workflow management software, improving the daily management of your enterprise.
Since radiology workflow management injects transformative benefits into an imaging business, understanding how to better your radiology workflow management is crucial.
1. Organize and Prioritize Reading Worklists for Maximum Efficiency
An intelligent radiology workflow management solution plays a big role in organizing and prioritizing reading worklists. Specifically, smart radiology workflow management solutions automatically organize your physician's worklists according to their workload, subspecialty, availability, credentials, and more. This ensures that the best-suited radiologist can review a patient's diagnostic imaging results, providing an accurate diagnosis. It also helps cut turnaround times, ensures quality service delivery, and promotes client and staff satisfaction.
Furthermore, intelligently organizing and prioritizing reading worklists via smart radiology workflow management solutions helps reduce interruptions and keep practitioners on track. Research findings have shown that interruptions within radiology practices increase reading times and the likelihood of a radiologist to conclude that a patient's case is normal. This implies that interruptions introduce inefficiencies and patient safety concerns when practitioners are reading diagnostic imaging results of abnormal cases. As these inefficiencies and patient safety concerns can easily entrench in your radiology practice, adopting smart radiology workflow solutions in your radiology department or standalone imaging clinic is an absolute necessity.
For instance, investing in a radiology workflow management solution like Novarad's radiology information system (Nova RIS) can optimize reading worklists, boosting your efficiency. By leveraging the solution's built-in modality worklist, your facility can improve the organization and prioritization of reading worklists, thus improving your business's efficiency.
Nova RIS's built-in DICOM modality worklist forms the link that helps the transfer of critical patient information between acquisition modalities and your facility's RIS or health information system. By eliminating dual data entry and ensuring data integrity, the solution streamlines the organizing and prioritizing of reading worklists by simplifying reading-related tasks. The solution's integrated management reporting capabilities also enable your enterprise to analyze and improve its wellbeing and efficiently manage practitioners' workload. This effectively increases your entity's diagnostic accuracy, improves staff and patient satisfaction, and boosts your efficiency.
The novel radiology workflow management solution reduces or eliminates interruptions when practitioners are reading radiology worklists. It integrates patient notes, auto-sync features, transcription, and automated report distribution capabilities. These features can eliminate the interruptions that lead to prolonged reading times and increased patient safety concerns. Eventually, these features can help your facility improve its overall efficiency.
2. Invest in Real-Time Business Analytics to Identify and Address Workflow Management Issues
In today's healthcare, efficient processes are the bedrock of customer and staff satisfaction and by extension, economic success. Real-time business analytics tools are vital to streamlining your imaging facility's efficiency—via improved radiology workflow management.
Real-time business analytic tools help the director and chief radiologists visualize the condition of their facility's workflow, helping identify and deter hazards or unexpected events. For instance, real-time business analytics helps radiology administrators identify patients who have been waiting for imaging reports for more than an hour. This is more effective than computing the monthly waiting times to identify bottlenecks and faulty modalities and determining that waiting times have increased by more than twenty minutes that month.
Investing in real-time business analytics also helps the radiology director coordinate vital processes within their imaging centers or departments. Today's staff requirements are quite complex and affect staying on track. Understanding your facility's radiology workflow is a game-changer because you can avert delays in crucial process steps.
For example, suppose that imaging reports are sent for co-signature to the chief radiologist, who is away for a few days. Such a case may increase your turnaround times because pending reports won't progress. However, with a real-time business analytics solution, you can identify these time-critical issues based on your facility or department's perspectives. This helps you improve your facility's workflow efficiency.
In addition, real-time business analytics helps promote transparency in your facility. This applies to internal and external processes. For instance, the monitoring of radiology practices helps display information about the status of a patient in the emergency room of a radiology department. Physicians can stay informed of their patient's progress. They know when and what examinations will take place and when imaging departments will avail finalized reports. Over time, this helps improve transparency and staff and customer satisfaction and drives up efficiency by eliminating cumbersome requests for status updates.
You can accomplish all this by investing in radiology workflow management solutions that integrate business analytics.
For instance, you can invest in a solution like Nova RIS. This system can help your staff assess vital measures like patient procedures, refer to physician trends, determine your department's patient caseloads, and more. Understanding key metrics in your organization can help with radiology workflow management. Ultimately, this can help streamline your facility's operations, further improving your efficiency.
Here at Novarad, we believe that the key to a successful imaging center is to work smarter, not harder, to deliver the type of care and outcomes that patients desire.

To see how we can help improve your workflows, feel free to reach out to our workflow specialists today!
Sign up for our newsletter