Radiology Workflow Solutions: 3 Things to Know About
Feb 3, 2022 Read Time: 3 min
by Novarad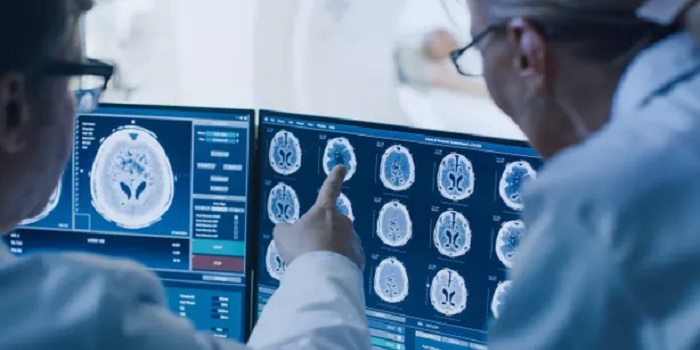 Today, workflow solutions can be the boon or doom in radiology. While some radiology practices and departments enjoy great workflows, many have opportunities to improve. Great potential lies in managing studies, assessing productivity, and balancing workloads to prevent burnout and boost business.
The radiology specialty also has unique challenges due to how radiologists work within the health system. They provide interventional and diagnostic imaging expertise to many patients and work with an array of departments that have different workflow processes. These challenges can adversely affect client retention, radiologists' satisfaction, operational and workforce efficiencies, and patient outcomes.
To overcome workflow challenges that can cause dwindling referral numbers, slow down radiology activities, and increase burnout, image center managers and radiologists need to know which workflow innovations can optimize their workflow.
Here are three insights on how innovative technologies can help transform your radiology workflow.
1. You Can Achieve Unparalleled Operation Efficiency with Radiology Workflow Solutions
Radiology workflow solutions come with various specifications that can help your radiology department achieve operational efficiencies. These include automation, scalability, ease of use, and disaster recovery features.
To explain how the different features can help your radiology practice achieve unparalleled operational efficiencies, reviewing NovaPACS with Enterprise Imaging is key. NovaPACS is a customizable and efficiency-improving radiology workflow solution provided by Novarad.
NovaPACS offers various convenient automation features, including auto check-out, auto cine, auto image sizing, prospective peer review, contractual agreements, and QA reviews. Other features include auto-routing, auto-sync, automatically bringing up priors, etc. The solution also supplies your facility with continuous upgrades, feature enhancements, and 24/7 support all year round. Together, automation, unmatched support, and regular product updates help your radiology department concentrate on more critical issues. This way, they can develop best practices, helping them reduce time and effort wastage.
Also, NovaPACS is highly scalable. With the time-tested cloud, on-premises, and hybrid solutions, your practice benefits from a secure and easy-to-scale storage network. Hybrid storage for NovaPACS systems combines on-premise, hosted, and cloud storage systems. With different radiology departments having unique storage needs, the easy-to-scale cloud-based or hybrid storage systems can help you meet customer needs without the challenges associated with limited storage capacities. This promotes efficiency in the storage and transfer of time-sensitive diagnostic images.
Maintaining the continuous access and integrity of data is essential in sustaining radiology workflows. It's worth noting that any software or hardware failure may adversely interrupt radiology workflows, seriously impacting patient care. With NovaPACS, however, the system incorporates an archiving system that supports disaster recovery. Specifically, the system stores two copies of patient images for roughly seven years. The real-time copies are securely stored onsite and in the cloud. This ensures continued access to patient records, further improving workflows in a radiology practice.
The resulting efficiencies promote radiologists' satisfaction, increase workforce productivity, and promote better patient outcomes.
2. You Can Improve Patient outcomes and Increase Referrals
Modern radiology workflow solutions can play a big role in improving patient outcomes and increasing referrals for your practice. With simple and secure systems for medical information, radiologists can share patient records and images safely and efficiently.
CryptoChart—"2020's best new radiology solution"—has numerous benefits provided by the workflow solution that can help your radiology department achieve better patient outcomes and improve relationships with referring clients.
Notably, CryptoChart replaces imaging CDs with a modern, convenient, and secure system for sharing patient images and records. With CryptoChart, image center managers, directors of radiology, hospital heads of technology, and chief radiologists access tools that support simple QR codes that secure the information being shared. With these QR codes, referring physicians and patients can view and share their reports and images via desktops or mobile devices.
Thanks to features provided by CryptoChart, your radiology team can eliminate manual, inefficient, and cumbersome processes. This improves decision-making on treatment procedures, further improving patient outcomes. Also, the timely sharing of patient records improves business for referring physicians, increasing referrals to radiology departments employing this radiology workflow solution.
What's more, CryptoChart can read images from different Picture Archiving and Communication Systems (PACS) and Digital Imaging and Communications in Medicine (DICOM) modalities. This eliminates bottlenecks that would limit referrals from physicians who use unique PACs and DICOM modalities. With this benefit, your radiology practice can work with numerous referring physicians, improving your business's bottom line.
3. You Can Build Confidence in Your Radiology Practice
With innovative radiology workflow solutions, heads of radiology departments can analyze and improve the health of their organizations. Adopting these workflow solutions helps radiologists determine the most suitable patient caseload for their practice. This will improve the confidence that heads of radiology departments have in their capability to deliver reliable radiology services.
Nova RIS technology is an integrated management reporting system that equips radiologists with the tools to analyze the health of their radiology practice and determine the most suitable caseload for their entity. With a web-based, intuitive, and user-friendly interface, this radiology workflow solution enables your radiology department to easily learn the new concepts and offer outstanding services.
Thanks to the solution's 99.99% uptime, your radiology department will benefit from uninterrupted online training, product updates, offsite and onsite disaster recovery, and US-based support. With these features, you can be confident that your radiology service can deliver uninterrupted appointment reminders, multiple alert mechanisms, automated report distribution systems, and integrated business analytics.
With the seamless operations supported by the Nova RIS system, you can deliver exceptional services to your customers.
Here at Novarad, we believe that the key to a successful imaging center is to work smarter, not harder, to deliver the type of care and outcomes that patients desire.

To see how we can help improve your workflows, feel free to reach out to our workflow specialists today!
Related Insights
Sign up for our newsletter