How to Quickly Send Reports from CPACS to HIS/EMR
Apr 18, 2023 Read Time: 3 min
by Novarad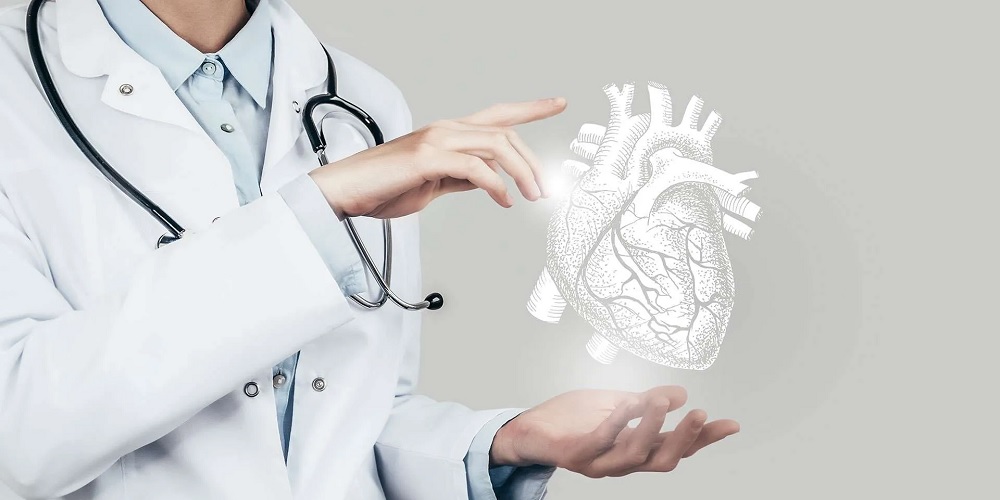 As the rapidly growing number of cardiovascular images alters medical operations, healthcare facilities and hospitals require equipment for enhanced structured reporting. By consolidating siloed data, organizations can improve performance while achieving the clinical expertise needed for providing strengthened value-based care. There's a single database for reporting, so clinicians gain communication, organization, data aggregation, and image reimbursement. With data automatically flowing to the report, repetitive data entry is removed, and errors are eliminated. The need for interfaces—which often contribute to higher costs and data integrity challenges—dwindles, enhancing patient care while improving clinical workflow.
Sending Reports without Novarad
NovaCardio enables clinicians to seamlessly create cardiologists' reports while viewing the study. With the ability to initiate the reporting workflow directly from the viewer, cardiologists no longer need to work manually from a separate monitor, simplifying a once-complicated reporting system. While other reporting software forces cardiologists to master multiple systems and viewers, NovaCardio's structured reporting creates all cardiology readings from a single solution, giving busy cardiologists one fewer software to learn and master. Unlike other systems, it doesn't contain a separate PACS for reading and reporting, reducing complexity and fragmentation.
Furthermore, it eliminates unnecessary complications with advanced automation, including reports, which automatically return to Novarad from the EMR after they are signed off. With NovaCardio, clinicians no longer need to return to the PACS. It performs various types of report reading from a single solution.
Sending Reports with Novarad
NovaCardio can send reports from the HL7 to the EMR system automatically. The modality-specific rules-based error checking and billing compliance recognize when data is conflicted or missing, ensuring correctness. Smart technology assists in selecting the correct ICD-10 and CPT codes. Productivity is bolstered, as all completed reports are immediately made available to referring physicians via auto-fax. These reports can also be sent to the existing EMR/RIS/HIS.
Unlike other reporting software, NovaCardio can send reports in plain text or PDF (that said, PDFs can have colored visuals and diagrams, making them preferable over plain text). The reports can then be returned to the EMR, a capability not offered by other imaging software. Focused on aesthetics and accuracy, NovaCardio's report validation ensures precision against The American Society of Cardiography standards. NovaCardio is also HIPAA, revenue, and coding compliant.
The transfer of images is made easy with the leading web-based cardiology image review and reporting. With NovaCardio, clinicians can automatically transfer measurements into the reports, which can rapidly be sent from the CPACS to the EMR. State-of-the-art technology, like the patent-pending "smart" system, enables cardiologists to swiftly and effortlessly create reports with visuals. The web-based and vendor-neutral reference viewer is accessible in the EMR. The quality is enhanced with study comparison features and rules-based error checking, holding reports to a higher level of clinical standard.
With an intuitive interface and user workflow created by cardiologists for cardiologists, administrators gain diagnostic DICOM image review and accreditation-compliant reporting, helping them achieve immediate report turnaround time. By eliminating dictation costs, NovaCardio improves billing cycles and compliance to save administration money. Information access is increased, and administration gains management reports and data-mining capabilities while adding money back to their bottom line.
Beyond the structured reporting provided by NovaCardio, IT benefits from the web-based system that's available anywhere and anytime. It's also configurable, customizable, multilingual, and web/browser based, so IT can easily interface with existing systems and choose hosted (SaaS) or software. Automatic reporting of DICOM SR measurements and calculations is available. NovaCardio's reporting device interfaces to the EMR, EHR, HIS, and PACS. The reports and dashboards contain lab and activity information, including turnaround time and reports for accreditation submission, billing, and ordering MD.
The web-based cardiology image review and reporting contains:
Echocardiography
Vascular
Nuclear cardiology
Cardiac cath
Electrophysiology
Specialty
Structured reporting improves workflow, providing cardiologists with flexibility and efficiency as they send reports from the CPACS to the HIS/EMR. With the ability to receive and send high-quality data in real time, extracting measurements and applying them to cardiology reports are effortless. Jennifer Ireland, the senior product manager of Centricity Cardio Workflow, explains the significance of intuitive structured reporting: "We need to be able to retrieve these data elements out of medical records. But when we talk about traditional methods of data collection like transcription and paper-based documentation, it really does not allow clinicians to get this data out, so there is a need for structured reporting." All stakeholders, from clinicians to administrations and from IT to patients, benefit from structured reporting.
NovaCardio offers high-end customization to meet the growing needs of cardiologists. Since measurements, graphics, and drawings are automatically populated, robust data can be quickly shared from a single solution, improving cardiology workflow while fostering value-based care and improved patient outcomes.
Here at Novarad, we believe that the key to a successful imaging center is to work smarter, not harder, to deliver the type of care and outcomes that patients desire.

To see how we can help improve your workflows, feel free to reach out to our workflow specialists today!
Sign up for our newsletter