Finding the Best & Most Affordable Cardiology Image Software
Apr 19, 2023 Read Time: 3 min
by Novarad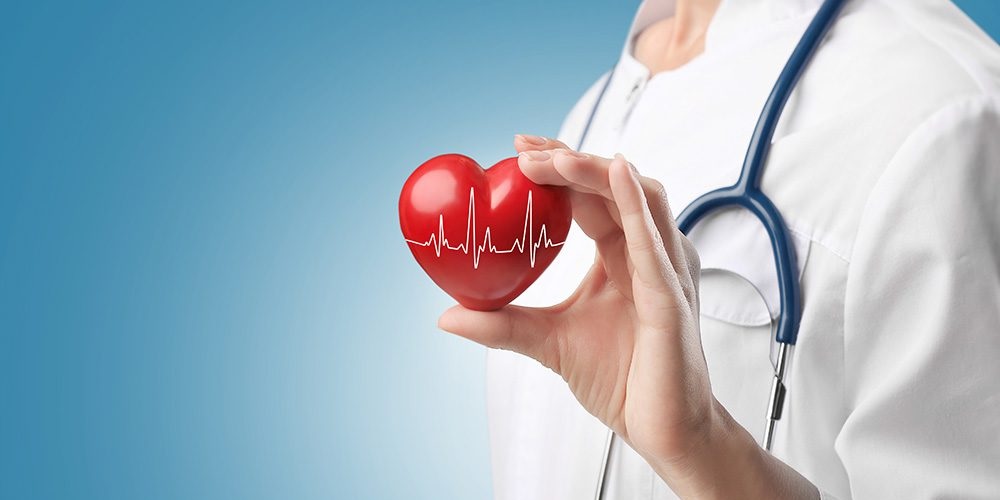 As obesity, type 2 diabetes, hypertension, and other risk factors of various heart diseases increase, the demand for cardiovascular services rises. High-volume environments now require advanced cardiology imaging software and sophisticated ECG viewers to generate strategy and deliver a higher level of patient care.
Even as cardiology grows, facilities still suffer from poor cardiology imaging software. A 2020 study found that 83% of connected imaging devices in hospitals run on outdated software without available updates, making them susceptible to breaches by hackers. Inefficient workflows and lost revenue caused by obsolete technology result in substandard patient care, further harming an already vulnerable population.
The Disadvantages of Poor Software
Outmoded cardiology imaging software, not yet evolved to meet the needs of an increasingly digital world, wastes time and money. ECG solutions focused on printed cardiograms are out of sync with patients and providers focused on medical data visualization. Furthermore, paper-oriented software isn't compatible with electronic reporting and record management software, including increasingly prevalent electronic medical records.
Bulky and cumbersome ECG machines with wires and electrodes impede cardiology facilities and hospitals. Clunky and inconvenient, the software delays accurate diagnosis and treatment time, working against the well-being of patients. Cardiologists using outdated ECG machines may feel locked to the software, unable to view their patients' datasets alongside other imaging modalities. Cardiology imaging software without a consolidated login jeopardizes organization and performance as cardiologists spend more time organizing information spread across the enterprise. Critical documentation may go missing in a fragmented healthcare system.
Left to outsource cardiology imaging, facilities and hospitals must spend more money to serve cardiac patients. Additional disadvantages include diagnostic delays, decentralization, and patient data breaches. With cardiology outsourced, essential revenue streams are often lost and operational costs increase as reimbursements decline. Without publicly available data for more granular estimates of CPACS pricing, hospitals are left paying more for less.
The Novarad Advantage
With NovaCardio, what was once outsourced now stays within the hospital, so it can cut costs while increasing patient satisfaction. It's a scalable, build-as-you-grow platform with the option to add cardiology modules. NovaCardio makes cardiology software imaging inexpensive and efficient by providing a full suite of essential tools, eliminating the need to buy a separate cardio PACS. For example, clients looking to attach stress echo to their line of cardiology services can easily add the Motion Stress Echo Viewer, bolstering productivity while saving money.
Built for cardiologists by cardiologists who understand the need for efficiency and simplicity of a functional design, NovaCardio eliminates the bulkiness present in other ECG viewers. With a user interface containing familiar icons and navigation tools, it streamlines workflow and functions as a standalone CPACS, able to work seamlessly with any EMR or PACS. Marrying best-in-class multi-modality motion cardiac imaging with fast, uncomplicated, and accurate accreditation-compliant reporting, NovaCardio is a solution to common cardiology pain points.
With a single login, physicians gain access to multi-modality viewing of cardiology CR, CT, MRI, and Angio studies, with quick comparisons of priors. A combined single database cardiology solution with advanced data aggregation gives cardiologists greater flexibility. Physicians are no longer tied to their workstations, as NovaCardio's cardiology image software has the tools necessary to work productively from any location. Imaging consolidation simplifies work, eliminating bulkiness while reducing IT complexity and cost. The consolidation of enterprise imaging from across the hospital network also connects medical specialties, bringing together a complete diagnostic picture of the patient's journey of care for improved outcomes. Additional telemedicine capabilities provide remote viewing options and help with finalizing reports.
The complete diagnostic cardiology solution is accessible from any machine or workstation, so physicians can capture additional revenue while increasing patient satisfaction. Novarad's state-of-the-art cardiology imaging software meets the diagnostic needs of multi-specialists with a best-in-class stress echo viewer, streamlined workflows, and efficient viewing by stage and view for physically and chemically induced studies. Unlike other cardiology imaging software, NovaCardio meets the needs of growing practices with addable specialties. An affordable solution to build stress echo services, it generates greater organizational revenue.
A comprehensive and integrated CPACS with NovaPACS reduces costs and eliminates fragmented medicine and adverse outcomes with advanced cardiology image software. Cardiologists can view the ECG viewer beside the stress echo, increasing clinical effectiveness. Other physicians can also view the full pulmonary and cardiac workup from one location, enabling them to deliver more focused care. The ECG viewer module within the NovaCardio suite works more efficiently than unwieldy, outdated cardiology imaging solutions, enabling digital reading, annotation, manipulation, storage, and easy reporting of electrocardiogram studies. Paper is no longer required; the first-generation ECG viewer is a solution to the manual process of printing, cutting, pasting, and scanning the rhythm strips into the EMR.
Also, NovaCardio's ECG viewer has been redesigned, placing the patient, procedure, and report information on the left side of the screen, a space more consistent with industry standards. A collapsible side panel optimizes viewing, enabling users to show or hide the measurements and report to expand the waveform on the screen. With improved reporting workflow and distribution containing intuitive navigation buttons, NovaCardio keeps the needs of physicians and patients at the forefront, providing them with progressive cardiology image software that has a cost-effective and energy-saving workflow.
Here at Novarad, we believe that the key to a successful imaging center is to work smarter, not harder, to deliver the type of care and outcomes that patients desire.

To see how we can help improve your workflows, feel free to reach out to our workflow specialists today!
Sign up for our newsletter