Radiology Workflow Management Software: What to Expect
Feb 17, 2022 Read Time: 3 min
by Novarad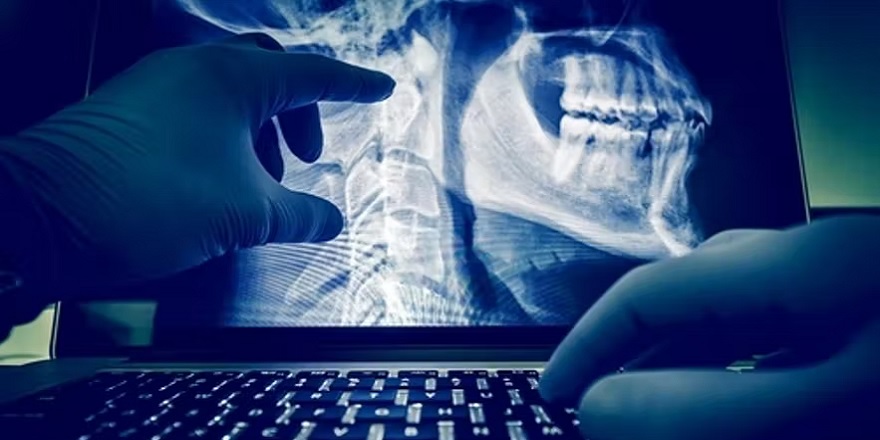 Due to the increased demand for imaging services and the COVID-19 pandemic, radiology workflows have become increasingly complex. Managing these complicated and dynamic systems is a daunting task for radiology practices.
To improve patient and staff experiences and operational efficiencies, more radiology departments are embracing and leveraging innovative technology solutions.
Knowing several insights relating to workflow management software can create an edge for your radiology department.
What Essentials of Radiology Workflow Management Software Need Improvement?
Various components in conventional radiology workflow management software need improvement to enhance patient outcomes in radiology practices.
1. Web-Based Image Viewers
For radiology workflow management software to be effective, incorporating an image viewer that's interoperable with multiple software platforms is essential. Not only does an effective viewer improve access to records, but it also promotes collaboration and security without affecting your facility's workload.
Incorporating an HTML5 document viewer, for instance, can enhance your radiology practice's ability to view different documents and images. It can also help your practice collaborate on different files from various mobile and desktop devices.
2. Compliance
With radiology workflow management software coming in different forms and safety standards and policies evolving regularly, radiology departments may find it hard to comply with all the guidelines.
Numerous safety standards are associated with the Centers for Medicare and Medicaid Services, the Health Information Privacy and Accountability Act (HIPAA), ICD-10 guidelines, the Affordable Care Act, etc. This problem is compounded by uniqueness in workflow management software.
For your radiology practice to comply with the numerous safety standards, you must invest in a radiology workflow management software that exceeds industry best practices on security and incorporates various standards and guidelines.
3. Patient and Practitioner Perceptions
Workflow management software often fails to consider its target client's perceptions and existing workflows, leading to complex user interfaces and operation procedures. These can affect patients' and practitioners' perception of the overall usefulness, ease of use, and quality of the system.
In turn, these negative perceptions can adversely impact the adoption of the technology and hamper the implementation of supporting policies in your radiology facility.
What Does Novarad's Radiology Workflow Management Software Offer?
1. Increased Access with HTML5-Enabled Web Viewers
With Novarad's radiology workflow management software, your radiology practice can reap the multiple benefits provided by an HTML5-enabled web viewer. For example, your radiology practice can read the numerous file formats used by healthcare firms, eliminating bottlenecks that could cause workflow interruptions in your facility.
Working with this ergonomic solution also enables your facility to seamlessly view documents on different web- and mobile-friendly solutions. The HTML5-enabled viewer eliminates device-specific constraints, enabling your clinicians to work without relying on multiple viewing applications or software licenses.
2. Improved Compliance with Solutions That Employ Effective Regulatory and Quality Management Standards
Novarad provides award-winning workflow management software solutions that adhere to various regulations and quality standards. To ensure compliance, it meets guidelines specified under HIPAA, Integrating the Healthcare Enterprise, ICD-10 codes, DICOM standards, and the United States Food and Drug Administration.
By investing in a workflow management solution like NovaPACS with Enterprise Imaging, your radiology facility is in compliance with DICOM standards, so your staff will be sharing images in accordance with internationally accepted standards.
Novarad's radiology information system (NovaRIS) also integrates security features that comply with HIPAA guidelines. Therefore, investing in this technology limits the possibility of your radiology facility breaching provided guidelines and attracting penalties.
Furthermore, Nova RIS integrates the Health Level-7 medical standard. Investing in Nova RIS would enable your radiology department to provide standardized healthcare information as per specified guidelines and standards. Working with this industry-leading solution facilitates the creation of an easy communication system and ensures that your practice employs a cost-effective information exchange system.
In addition, CryptoChart—Novarad's image- and report-sharing solution that's HIPAA compliant —offers numerous compliance benefits to a radiology facility. Patients can manage and share their medical records via a QR code that is shareable through email or text, so your health facility is relieved of HIPAA-related duties.
With CryptoChart, protected health information is transferred through the highly encrypted QR codes and is not stored on any access devices. This compliance-related feature enables your radiology business to limit the risk of HIPAA-related penalties.
Ultimately, these compliance benefits enable your facility to maximize revenues by increasing client retention and referrals and limiting compliance-related litigations.
3. Ease Adoption with an Easy-to-Use Workflow Management Software
Novarad's workflow management software incorporates reliability and ease of use into its systems, which simplifies the learning process and hastens adoption in your health facility.
CryptoChart is easy to implement in a radiology facility, without needing extended downtime for staff training, and it's simple for patients to learn to use. The solution also comes with regular software updates and continued support from Novarad. This feature ensures contrived uptime, making for a positive perception of the technology solution and improving its adoption based on quality, ease of use, and usefulness.
Here at Novarad, we believe that the key to a successful imaging center is to work smarter, not harder, to deliver the type of care and outcomes that patients desire.

To see how we can help improve your workflows, feel free to reach out to our workflow specialists today!
Sign up for our newsletter