Radiology Workflow Management for PACS
Feb 10, 2022 Read Time: 3 min
by Novarad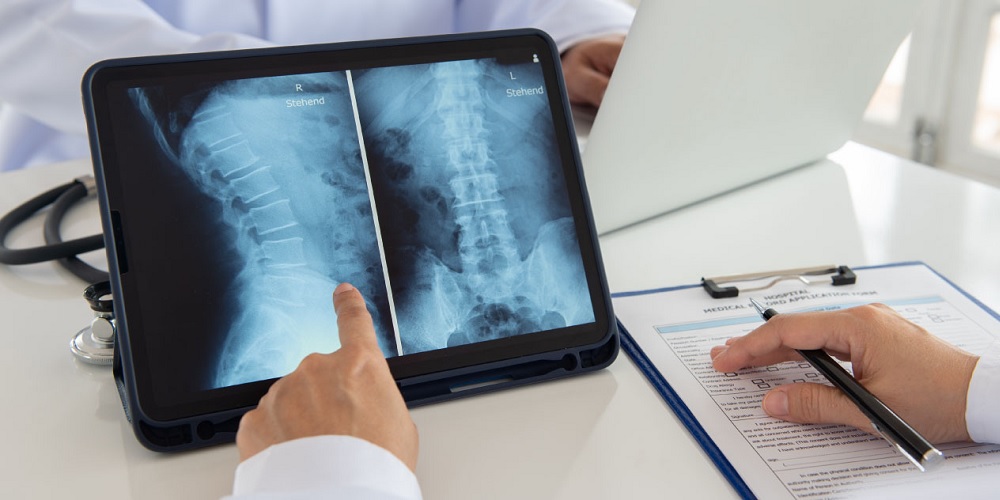 Recent trends show that the global picture archiving and communication system (PACS) market is set to grow by roughly $1.17 billion between 2020 and 2024. This implies that more radiologists, image center managers, and heads of technology in hospitals will rely on PACS to improve the quality of care at their facilities.
While PACS are game-changers in the radiology space, myriad challenges may limit their effectiveness. For example, problems associated with integration, training, troubleshooting, and maintenance may affect workflows.
However, radiology workflow management for PACS can help streamline tasks, enabling radiologists to keep up with increased demand. To achieve the effectiveness of radiology workflow management for PACS, radiology departments can adopt several strategies.
Three Strategies to Streamline Radiology Workflow Management for PACS
1. Adopt a Leading Radiology Solution to Increase PACS' Efficiencies
Employing award-winning technology in radiology is a great step toward achieving workflow efficiencies. However, not all radiology workflow solutions can increase PACS' efficiencies to a great extent. That said, adopting Nova RIS, a radiology workflow management for PACS that offers robust solutions, can be a gamechanger.
With Nova RIS technology, image center managers, chief radiologists, directors of radiology, and hospital heads of technology can streamline radiology workflow management for PACS. Thanks to a robust doctor portal, the solution enables easy and secure access to reports and images, ensures efficient scheduling, provides the capability to print prescriptions, provides procedure instructions, and offers patients directions to a radiology facility. This improves the efficiencies that radiology businesses draw from their PACS.
Adopting Nova RIS as a radiology workflow management solution for PACS helps minimize schedule disruptions. With the solution's self-scheduling capability, patients can select procedure times and dates that are most suitable. This enables a facility to eliminate no-shows and get better utilization of the modalities. An RIS also helps improve the ability of PACS to track patient records, exam statuses, lab tests, and procedures. This further improves PACS' efficiencies.
Nova RIS also provides an alert mechanism for unscheduled procedures, insurance pre-authorization, and mechanism contraindications. With these features, this radiology management solution ensures more efficiencies for PAC systems. Eliminating unscheduled processes and contradictions in radiology limits downtime and the errors in data stored and transferred. Noting that information captured and transmitted via PACS is easily shareable, the Nova RIS system improves PACS' efficiencies by limiting chances for transmission of erroneous data.
With the alert mechanism, Nova RIS also safeguards a practice from costly errors resulting from unscheduled procedures employed by a radiology practice.
2. Adopt Technology to Transform the Way That You Share Medical Images
Medical imaging accounts for a small percentage of healthcare expenditure, but it's among the fastest-growing medicare services. This raises concerns about the possibility of increased costs due to overutilization, increasing costs of technology, and increased adoption in healthcare.
Radiology practices can adopt CryptoChart to transform the manner that they share medical imagery and improve their workflows.
With this award-winning image-sharing solution, radiology departments can replace traditional imaging CDs with innovative, secure, and more convenient technologies for sharing medical records. CryptoChart provides tools that enable healthcare providers to issue QR codes, so referring physicians and patients can view and share their images easily. Leveraging the ease of sharing information, it streamlines workflows and enhances PACS' efficiencies.
CryptoChart also transforms the handling of medical records and streamline radiology workflow management by enhancing compliance. Employing security features that exceed HIPAA requirements, the solution ensures that radiology practices use and disclose individual health information as per privacy rule standards. This eliminates the need for IT departments to assess all transactions for breaches in the privacy guidelines.
CryptoChart also improves the sharing of patient records and streamlines radiology workflow management by working with a variety of PACS vendors from the home facility or outside facilities. Doing so streamlines workflows by improving interaction with communication systems from other radiologists. This improves the sharing of medical imagery between radiology departments, improving benefits derived from PACS.
3. Improve Radiologists' Efficiencies with Customizable PACS
Given that different radiologists and radiology departments have unique needs, adopting a radiology workflow management solution that caters to the uniquenesses in different PACS can boost efficiency.
NovaPACS is an ergonomic solution designed to improve workflows—radiology departments can achieve unmatched efficiencies with millions of workflow combinations. Radiology departments can benefit from this highly scalable and robust solution that can support a large hospital's enterprise imaging strategy.
Since the radiology workflow management solution can be customized to meet the changing needs of a radiology department, its features can add benefits that improve workflows. NovaPACS web-deployed solution enables specialists to work at their convenience. With the increased flexibility, radiologists can be more efficient and provide better patient care.
Thanks to its 99.99% uptime and a user-friendly interface, NovaPACS eliminates bottlenecks that may cause workflow-hindering inefficiencies. With its exceptional onsite and offsite storage, timely support, and disaster recovery mechanisms, heads of radiology and IT staff can work worry-free.
NovaPACS enables heads of radiology and radiologists to put together an efficient workflow and department, thus increasing the quality and value of their service. Incorporating this radiology workflow management solution is an important part of streamlining the radiology department.
Here at Novarad, we believe that the key to a successful imaging center is to work smarter, not harder, to deliver the type of care and outcomes that patients desire.

To see how we can help improve your workflows, feel free to reach out to our workflow specialists today!
Related Insights
Sign up for our newsletter