Easy Ways to Automate Your Cardio Lab
Apr 19, 2023 Read Time: 3 min
by Novarad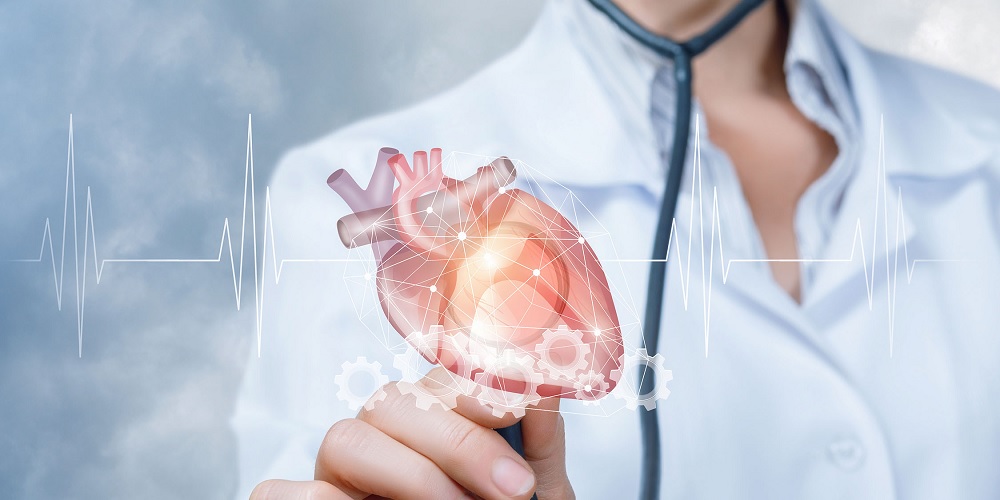 To keep pace with the rising number of patients, many cardiology labs are looking to replace manual processes with automation. Reduced staffing, budget constraints, and laboratory consolidation increase the need for automation, and fortunately, the streamlining of everyday activities improves operational efficiencies, reduces errors, and strengthens patient care. More accurate diagnosing and personalized treatments are made possible with centralized, automated software.
To upgrade clinician workflow and enhance productivity, many cardiology departments are embracing the automation of a centralized system. Manual and error-prone tasks—including report transcription and dictation, preliminary report review, paper-based worksheet steps, and the manual entry of patient demographic information—are eliminated with a single, efficient solution. Cardiology labs can consolidate disparate images and data, enhancing structured reporting. Faster report turnaround time and standardized formatting improve patient outcomes, helping cardiologists as they help others.
Automatically collecting data and measurements at the point of care, structured reports are created in real time to expedite the employment of treatment. Automation also enables information to be pre-populated into reports, saving cardiologists time by eliminating lengthy paperwork. Rather than being consumed by manual tasks, they can spend time with their patients in an automated cardio lab. They also no longer have to search the enterprise for vital medical information. With an automated cardio lab and structured reporting, once-disparate patient records are collected into a single, centralized system. Maximum interoperability is achieved with complete integration.
Although structured reporting significantly improves workflow, many cardiology labs are hesitant to switch. A study comprising a coalition of fourteen "professional societies," led by the American College of Cardiology and the Society for Cardiovascular Angiography and Interventions, found that only 10% of US-based cardiac catheterization labs utilized structured reporting. Physicians described feeling intimidated by structured reporting, citing long set-up times as a cause for concern.
NovaCardio makes cardio lab automation simple with an intuitive, user-friendly design and workflow-specific icons, providing the consolidation of images that cardiologists require for increased organization and effectiveness. It's a single system for more focused diagnostics, so cardiologists can use both the ECG and Stress Echo Viewer in the same system. No longer tied to a single department, cardiologists gain functionality with web-deployed options. Other physicians can also automatically view the full cardiac and pulmonary workup from a centralized location with this patient-centric cardiology platform.
When you automate your cardio lab with a unified cardiovascular information system, collaboration is strengthened as communication between cardiologists and outside medical specialists is clarified with specific report templates. Cardiologists can seamlessly interface with the EHR, HIS, and modalities, including the PACS, X-ray stations, and hemodynamic systems, capturing live data before, during, and after a patient's procedure. Additional benefits of structured reporting for cardiology labs include:
Scalability
Up-to-date compliance with the latest guidelines, devices, and techniques
Capabilities in multiple languages
An improved workflow
Advanced imaging capacities and centralization
Cloud connectivity and remote web access
Registries providing the ability to track missing or conflicted data
Billing and inventory departments are improved with automation, as it eliminates paper and manual entry and reduces the risk of incomplete or error-riddled data. With the automatically available information, administrative tasks are expeditious and uncomplicated. Efficiency is enhanced with data and measurements (collected at the point of care) pre-populating reports, so they no longer take days or weeks to finalize. A fast-moving environment is particularly salient for cardiologists caring for vulnerable patients. For those with acute coronary syndrome, for example, rapid diagnosing, treatment, and intervention are pivotal for saving their lives.
Consolidating all clinical specialties for a complete medical workup, NovaCardio provides cardiologists with a fuller understanding of each patient's medical history. It has a simple, user-friendly design, so they can automate their lab to include fewer clicks and screens and faster reporting. The Stress Echo feature provides cardiologists with viewing by stage and for physically and chemically induced studies. In the single-click workflow, the echocardiogram support tools visually alert cardiologists when a measurement is out of the normal range.
Furthermore, with Stress Echo Cine playback, cardiologists gain the ability to adjust the speed for all cine images at once. They can effortlessly navigate between View and Stage, with automation streamlining once-complicated processes. The mass play-all or pause-all can be deployed to all images or individually, providing customization for increased effectiveness. Used independently or as part of the Novarad Enterprise PACS, NovaCardio cuts costs, providing access to both radiology and cardiology from a single location.
The ECG viewer, a module within the NovaCardio suite, enables best-in-class digital reading, annotation, manipulation, storage, and reporting of electrocardiogram studies, acting as a solution to the manual processes of printing, cutting, pasting, and scanning. With this and other addable modules, automating your cardio lab is easy. For US-based physicians, clinical experts, technical staff, and support teams, rapid deployment is possible for all existing NovaPACS sites.
Here at Novarad, we believe that the key to a successful imaging center is to work smarter, not harder, to deliver the type of care and outcomes that patients desire.

To see how we can help improve your workflows, feel free to reach out to our workflow specialists today!
Sign up for our newsletter