Enterprise Radiology Solutions: Better Efficiency, Smoother Revenue Flow
Jun 30, 2022 Read Time: 4 min
by Novarad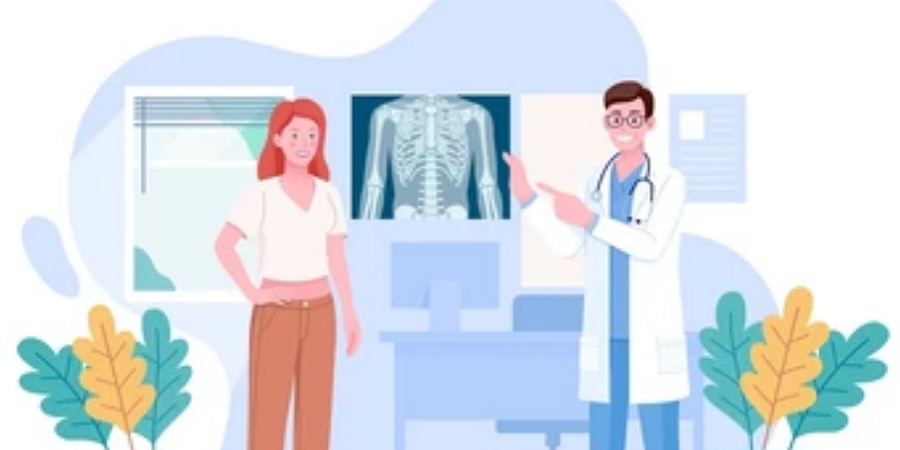 Enterprise radiology is a set of initiatives and workflows implemented within a healthcare enterprise to optimize the capturing, indexing, management, exchange, and analysis of clinical records. It holds significant potential in today's modernized healthcare continuum. This important imaging field continues to evolve, growing rapidly in depth and breadth.
In today's modernized medical space, care providers experience complex demands. While managing technical processes like communicating through various devices, updating electronic health records, and operating advanced technologies, imaging practitioners also have to provide high-quality services. That high-quality care has to be personable and hands-on.
As care providers have been experiencing complicated demands, more facilities have opted for novel enterprise radiology solutions. These offer various capabilities that can help streamline operations and improve the delivery of care, helping boost efficiency and maintain smoother revenue flows.
How Can You Improve Your Efficiency with Enterprise Radiology Solutions?
1. Boost Efficiency by Eliminating Information Flow Challenges
The main product of radiology practices is arguably information. Radiology departments receive patient records and order information from referring physicians. They also extract information from patients' bodies in the form of images and employ enterprise radiology solutions to process and interpret the data. The data is then sent to referring clinicians, facilitating their incorporation into clinical care.
With the increased digitization of radiology enterprises, more practices are increasingly relying on effective information flows to provide top-quality services. However, the proliferation of enterprise radiology solutions and variations in implementation strategies introduces information flow challenges, adversely affecting the delivery of quality care. Imaging facilities can send results to referring physicians, but it may take several days for the patient to actually get them.
While these challenges are prevalent in many radiology departments, your radiology enterprise can sidestep the problem. By adopting novel enterprise radiology solutions, your department can benefit from highly customized and fast radiology workflows and information systems. For example, delivering results with mobile solutions like CryptoChart and AlertView adds speed to the market and accountability.
Also, adopting a novel enterprise radiology solution like NovaPACS can help eliminate information flow challenges. It's designed to help radiology departments access patient records across a wide range of applications and at considerable speeds, so your radiologists can efficiently read, compare, and even adjust images without moving between workstations or physical locations. The inbuilt PACS viewer has virtual colonography, multiplanar reformation, maximum intensity projection, image fusion, and 3D capabilities.
The Jackson Purchase Medical Center in Mayfield, Kentucky, improved its efficiency by integrating NovaPACS into its enterprise radiology solution system. Since it enabled the facility's staff to access patient images on any computer or mobile device and from any internet-connected location, the solution has helped the facility save a ton of time and legwork. In particular, no more burning of CDs has made the staff much happier! They have more time to focus on patient care and stay on time with their schedule. With NovaPACS's outstanding capabilities, the staff can also easily access patient information from the comfort of their homes. This has helped eliminate the inefficiencies associated with traveling from one location to another or accessing patient information via hospital-based workstations.

2. Improve Productivity by Pre-fetching Exams
Radiology departments provide immense value in the healthcare system through accurate diagnostic interpretations and the appropriate use of imaging. This is achieved when radiology departments leverage their enterprise radiology solutions to the fullest, such as reviewing prior images. Many patients have prior scans that can serve as helpful foundations for differential diagnoses. By being able to access and review these priors, radiology departments can avoid recommendations for additional imaging or interventions (RAIs). Prior imaging provides a comparison of the current scans to identify if the findings are worsening, staying the same, or improving. Clearly, using priors makes for more complete diagnosing. The key to preventing RAIs is to ensure that radiology departments have enterprise radiology solutions that can help manage a large number of prior examinations.
NovaPACS easily integrates with radiology information systems (RIS) to help radiology departments pre-fetch priors based on route rules for the viewing application, up to twenty-four hours before a scheduled procedure. Using descriptors like modality, study descriptions, related procedure, and anatomy involved, clinical staff can select the maximum number of priors that they would like to access and review. This can help maintain the efficiency and productivity of the radiology network.
Over time, the timely pre-fetching of exams can help improve turnaround times for reports and avoid unnecessary recommendations for additional imaging or interventions. This will enhance your radiology department's productivity.
How Can You Maintain Smoother Revenue Flow with Enterprise Radiology Solutions?
Prevent Referral Leakage with Well-Managed Patient Journeys
In today's radiology practices, referral leakages are a huge problem. Millions in lost revenues can be attributed to missed referrals. Study findings have revealed alarming statistics: referral leakages account for 55-65% of lost revenues within healthcare facilities, which can result in approximately $821,000-$971,000 lost per physician.
Given the magnitude of revenues lost due to referral leakages, your radiology department can achieve smoother revenue flows by adopting enterprise radiology solutions that help streamline referral management.
One example is Nova RIS. Integrating this enterprise radiology solution can provide your imaging staff with powerful tools that can help strengthen referral relationships that are essential to smoother revenue flow. With self-scheduling capabilities for patients, configurable appointment reminders, and robust doctor portals enabling easy and secure access to images and reports, your radiology department can easily provide patients with tailored imaging experiences. This helps build stronger relationships, reducing the number of patients having to seek services outside your healthcare system.
In time, integrating enterprise radiology solutions will prevent the revenue losses associated with referral leakages, helping your facility maintain smoother revenue flows.
Bottom Line
With radiology departments experiencing unique challenges each day, there is a need to adopt game-changing strategies and enterprise radiology solutions. To improve efficiency and productivity, NovaPACS offers capabilities that streamline the pre-fetching of exams and improve information flow. Nova RIS is rich in features that can help strengthen key relationships, preventing referral leakages and maintaining smooth revenue flows.
Here at Novarad, we believe that the key to a successful imaging center is to work smarter, not harder, to deliver the type of care and outcomes that patients desire.

To see how we can help improve your workflows, feel free to reach out to our workflow specialists today!
Related Insights
Sign up for our newsletter