Innovative Radiology Efficiency Workflow Solutions Start Here
Jun 28, 2022 Read Time: 4 min
by Novarad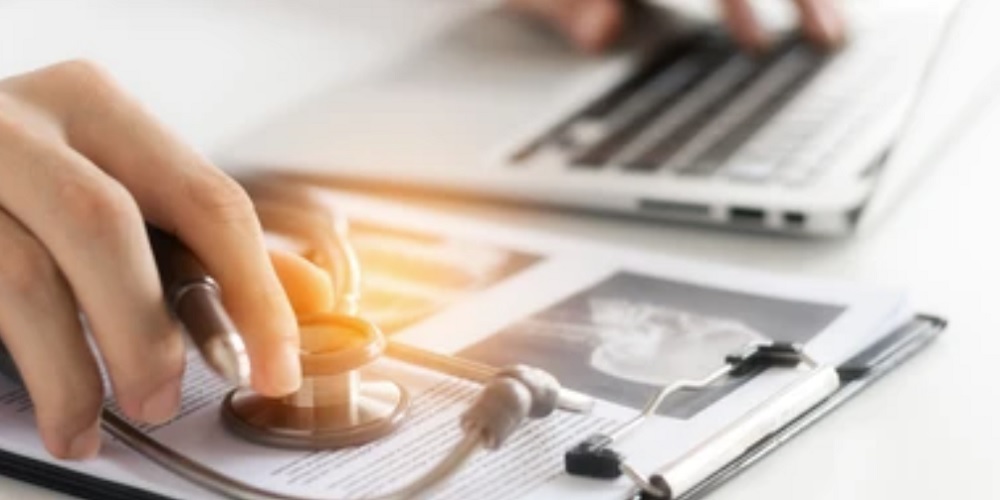 Extended lifespans and a growing aging population have introduced new dynamics in today's healthcare. They've also magnified the importance of radiology in delivering quality patient care. This has led to the increased demand for radiology services while enhancing the effects of radiological inefficiencies in patient care.
Even though inefficiencies abound in radiology clinics and departments, achieving radiology workflow efficiency is possible. With the right tools, your radiology clinic or department can reap the benefits associated with radiology efficiency workflow. In particular, innovative radiology software can have the tools that can help you achieve radiology workflow efficiency, increasing productivity and improving patient care.
So, how can your radiology facility leverage key components of radiology software to deliver quality care?
Three Ways That Radiology Software Helps Improve Your Facility's Productivity and Efficiency
1. Eliminate No-Shows with Self-Scheduling Capabilities
No-shows refer to failure by patients to attend scheduled appointments without prior notice to a healthcare provider.
A report published by the Journal of the American College of Radiology determined that the rate of no-shows ranged from 3.36% in 2000 to 2.26% in 2015. Based on the study, mammography had the highest rate of no-shows at 6.99%. This was in comparison to the lowest modality in radiology, which had no-shows accounting for 1.25%.
At relatively high levels, no-shows can adversely affect radiology practice's efficiency. In particular, they lead to wasted time and resources and to delayed diagnostic procedures. Other effects of no-shows include longer wait times for appointments, inconsistency in care processes, and inappropriate and unnecessary admission to emergency rooms. Cumulatively, these effects negatively impact the efficiency of your facility or department, leading to poor patient care.
Adopting radiology efficiency workflow solutions to improve patient scheduling and communication can be a game-changer. Specifically, adopting radiology technologies that support self-scheduling can prevent no-shows. With reduced no-shows, your radiology facility can effectively utilize its time and human resources, improving your business's efficiency.
For example, suppose that an imaging facility has decided to integrate Nova RIS technology into its workflow. The novel solution helps the facility leverage capabilities like self-scheduling, text reminders for different appointments, etc. With self-scheduling, patients who demand consumer-centric care can easily book in-person appointments online via their mobile devices at the most suitable times for them. Coupled with the benefits of patient reminders, as supported by Nova RIS, the imaging center can easily confirm attendance with patients. This helps avoid no-shows, limiting their effects on the radiology facility's workflow and efficiency.
Essentially, reducing no-shows will increase your facility's productivity, efficiency, and revenue, improving the quality of patient care offered.
2. Ensure Prompt Communication with a Revolutionary Workflow Infrastructure
Optimized workflow infrastructure plays a key role in the success and profitability of a radiology facility. It can integrate intelligent radiology software solutions that can help in processing clinical data into useful facts. These facts can form the basis of decision-making in the daily operations of an imaging facility. In turn, accurate decision-making due to optimized workflow infrastructure can contribute to increased efficiency and improved patient care in your facility.
Furthermore, radiology software solutions play a vital role in ensuring prompt communication, helping boost efficiency. Radiology software can integrate capabilities like web-based diagnostic viewers and support smartphone communication apps, Web-Deploy workstations, and more. These features facilitate prompt communication and collaboration between radiology practitioners, preventing delays and helping cut care costs.
A solution like NovaPACS has web-based reading, reporting, dictating, and smartphone app integration capabilities, so your staff can view and collaborate on client images and reports. With NovaPACS, your imaging business can receive DICOM and non-DICOM images, which can be viewed via a flexible HTML-5-based viewer. This eliminates delays occasioned by inefficiencies in collaboration and complexities in viewing images. The effect is to boost report turnaround times, promote accurate decision-making, improve cross-specialty collaboration, and cut unnecessary healthcare costs. Ultimately, these benefits help boost efficiency in your facility.
At the Jackson Purchase Medical Center in Mayfield, Kentucky, NovaPACS has ensured prompt communication by enabling the facility's staff to access patients' images and records from any computer or mobile device and from any location that's convenient to them. Basically, the radiology staff at the facility can easily access client records and communicate with relevant clinicians from the comfort of their homes. For example, on-call senior technicians can log into the system from home to approve the quality of a colleague's images before they are forwarded. This has helped boost communication, reduce the amount of legwork necessary, and avoid delays caused by re-scans. In turn, these benefits have helped the organization become more efficient.
Overall, integrating novel radiology efficiency workflow solutions into your facility helps boost your business's efficiency.
3. Ease Stress Burdens on Practitioners
According to the 2019 "Medscape Radiologist Lifestyle, Happiness & Burnout Report," burnout continues to ravage radiology practitioners. As a result, only 25% of surveyed radiologists reported being happy at work, while 53% responded that they were happier when away from the workplace. Of these respondents, 44% indicated that they experienced burnout and its adverse effects.
It's evident from these findings that burnout and stress are prevalent in radiology practices, and the result of increased stress and burnout among radiologists has been low-quality patient care. Burnout and stress are closely linked with psychological conflicts in imaging practitioners, which can introduce inefficiencies in a facility. In this context, stress-related effects can adversely affect the efficiency and profitability of your facility.
While burnout and stress seem to be unending problems in radiology, you can mitigate their occurrences with radiology software. Leveraging a radiology software's capabilities can help your facility improve access to a wide range of studies via a centralized archive, automate clinical tasks, customize workflows, and ensure intelligent routing to maintain practitioners' preferred settings across devices. These capabilities can help eliminate complexities in accessing client records and working with radiology technologies. Over time, these benefits can help prevent stress and burnout, boosting workflow and efficiency.
A solution like NovaPACS can help prevent burnout and stress among radiologists. By automating clinical tasks like image sizing, segmenting, merging or splitting of studies, and complying with HIPAA guidelines, your facility can eliminate challenges that cause stress and burnout among practitioners. Reducing stress and burnout-related issues can help improve your staff's productivity, improving efficiency in your imaging facility.
Here at Novarad, we believe that the key to a successful imaging center is to work smarter, not harder, to deliver the type of care and outcomes that patients desire.

To see how we can help improve your workflows, feel free to reach out to our workflow specialists today!
Sign up for our newsletter