Medical Imaging Technology Making Radiology More Efficient
Jul 28, 2022 Read Time: 4 min
by Novarad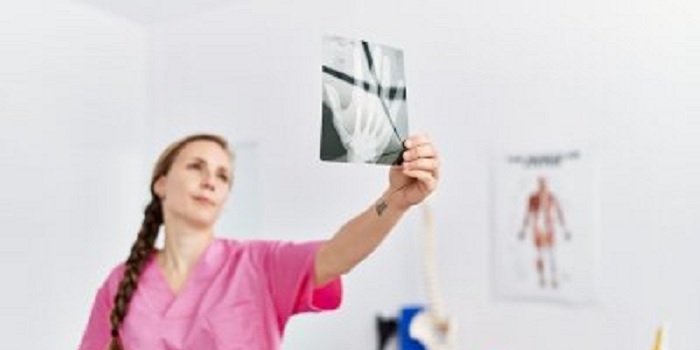 Medical imaging technology has various tools that help medical practitioners view the interior of a patient's body or areas to see more, earlier on, for better diagnoses and patient outcomes. In healthcare settings, it's crucial in assessing, confirming, and documenting the status of a particular ailment and its response to a treatment plan.
Today, medical imaging technology has revolutionized medical care. Improving the early identification of ailments leads to better patient outcomes.
It has also helped improve efficiency in imaging facilities. Since it enhances the quality of clinical diagnoses, provides non-intrusive yet effective diagnostic solutions, and improves compliance, imaging facilities avoid bottlenecks that introduce costly inefficiencies.
Gaining deeper insights into how medical imaging technology can work to make your radiology department or standalone clinic more efficient and gain competitive advantages is of great importance.
How Medical Imaging Technology Works to Make Your Department More Efficient
Leverage interactive multimedia to gather deeper insight
High-quality reports are crucial and tangible products of diagnostic radiologists' work. Not only do they clearly communicate vital clinical information, but they also reflect the expertise of an imaging practitioner.
With the novel reporting approach known as interactive multimedia reporting, your imaging staff can insert vital content—like charts, images, graphs, and hyperlinks to annotated findings—into diagnostic reports. These interactive multimedia elements can be used by downstream practitioners, allowing referring physicians or patients to have a better understanding of a condition being diagnosed.
Besides providing highly robust reports to consumers, interactive multimedia report systems enable the efficient addition of information into a diagnostic report. Notably, your imaging staff can leverage multimedia capabilities, such as using simple voice commands and creating hyperlinks to connect imaging findings with specific reports.
For instance, your imaging staff can automatically transfer information about a lesion's location—its measurement, series number, and image number—into a report. With interactive multimedia, your radiology staff can also automatically insert prior studies to help downstream consumers with comparisons. Without the need to dictate information into reports—thanks to interactive and automated multimedia capabilities—your staff can avoid cumbersome processes. They can also avoid speech recognition errors. In turn, this improves your facility's efficiency.
Furthermore, interactive multimedia introduces profit-maximizing efficiency gains. In particular, interactive reports enable referring physicians or subsequent radiologists to expedite image and report review. This helps radiologists report results faster and enables referring physicians to consume clinical reports with ease and with greater understanding. Your facility can maximize efficiency-related benefits, boosting your strategic advantage in the competitive radiology market.
How can your radiology department or standalone imaging clinic reap the fruits of interactive reports? Investing in medical imaging technologies that support interactive multimedia is an ideal solution.
For example, with NovaPACS, your staff can leverage the virtual colonography, MIP, MPR, and 3D capabilities built into the solution's viewer. Since these advanced imaging capabilities are included in NovaPACS, there is no need for additional workstations. They can also be performed remotely, so the radiologist does not have to leave home or go to another facility to access a workstation. These transformational remote advanced diagnostic capabilities greatly improve the radiologist's user experience and life/work balance.
Also, with these features, your staff's reconstructions can be saved as single images, 3D rotations, and multi-image series. The system enables PET/CT displays and image displays that include colorization, MPR capability, and annotation, so your staff can leverage the solution's interactive capabilities to help gather more insights on a particular case. Note that with MPR, the patient does not need to return to the facility for additional views and radiation because new views can be created with post-processed images.
With these deeper insights, your team gets first-time-right images and reports, eliminating the delays that accompany retests. This translates to efficient operations in a radiology department or standalone imaging clinic.
Virtualize image acquisition to optimize efficiency
While selecting the correct imaging protocol as per a patient's clinical rule-out, presentation, and region of interest is a radiographer's responsibility, studies have shown that protocol selection and application haven't been consistent within or across healthcare facilities or imaging modalities. This introduces numerous challenges in the acquisition and utilization of diagnostic images in healthcare.
However, with medical imaging technologies, protocol selection can be automated, providing numerous opportunities for fast image acquisition and greater patient throughput in your facility. To elaborate, medical imaging technologies provide multiple dose reduction methods for mammography, positron emission tomography, and CT and provide time-reducing strategies for magnetic resonance imaging. Medical imaging technologies also support quality image acquisition and utilization via technical recalls initiated through automated image evaluation or attenuation correction and by complying with HIPAA guidelines. These features help your imaging staff provide high-quality diagnostic images and reports. In turn, those quality diagnostic images and reports and improved compliance can help boost your facilities' efficiency and profitability.
So, how can your radiology department or standalone imaging clinic get the benefits of medical imaging technologies that employ centralized archives to virtualize image acquisition and sharing? Invest in novel medical imaging technologies like NovaPACS and NovaDose to track and trend radiation doses by location, scanner, and technologist.
NovaDose integrates with NovaPACS, so your staff can easily monitor radiation dose exposure from imaging modalities like MRI, PET, mammography, CT, digital radiography, nuclear medicine, and angiography. By automatically aggregating a patient's ionization dose indices once a test is ordered, the medical imaging technology alerts your staff in case a customer's dose threshold is surpassed. This technology helps eliminate the litigation and costly audits that can follow complaints about radiation-induced injuries and conditions. Over time, the reduced risks of ionization overdose can help improve your facility's efficiency and radiation dose management by minimizing costly disruptions and penalty-related stresses among imaging staff.
Recordkeeping with NovaDose is of tremendous value, especially for those who have chronic disease that requires regular imaging. If the patient and their family members have their imaging done at one facility, all their radiation doses from various imaging are tracked and stored. This way, once the maximum permissible dose is near, an alert will be sent. It will also alert if one specialist on the patient's medical team has ordered a study that another physician may have recently ordered, which avoids duplication.
By working with NovaPACS, your team can leverage built-in HIPAA logs to enhance compliance audits and quality control tools to deliver first-time-right diagnostic reports. Quality controls of NovaPACS include calibration warnings for images without the correct pixel values and warnings to prevent dictations on priors. Together, these capabilities can help enhance your staff's effectiveness, boosting your facility's efficiency.
Here at Novarad, we believe that the key to a successful imaging center is to work smarter, not harder, to deliver the type of care and outcomes that patients desire.

To see how we can help improve your workflows, feel free to reach out to our workflow specialists today!
Sign up for our newsletter