Healthcare Workflow Process: Tapping into Radiology
May 19, 2022 Read Time: 3 min
by Novarad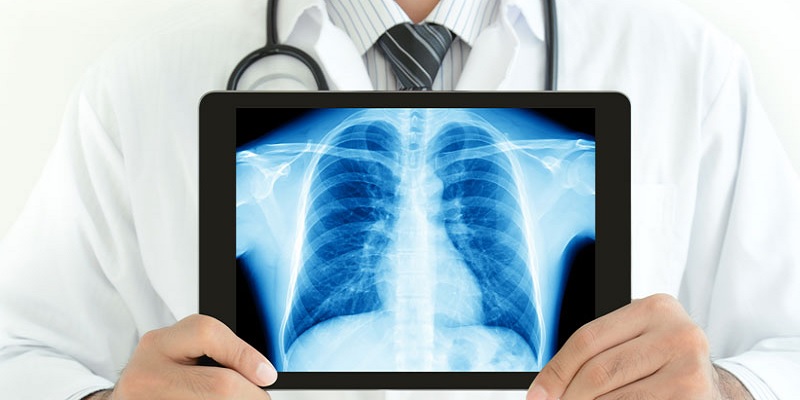 In any business or organization, a poor or inefficient workflow can significantly impact the quality of work from staff, which in turn, decreases the revenue potential of the organization.
This is a situation that hospital administrators want to avoid. Healthcare facilities like imaging centers and hospitals must be able to optimize the workflow of their employees.
Novarad provides a great opportunity in this regard, with several products that can directly impact and improve the workflow for healthcare workers.
The Impact of Poor Workflow
In a healthcare setting, it is common to come across situations where the workflow process is impacted negatively. It might be due to employees doing tasks that are outside the scope of their official responsibilities. For example, they might be helping another employee with one of their tasks because it is more convenient.
While taking on extra tasks can make things run smoother under slow conditions, with high patient loads, this can cause serious confusion, interruptions, and inefficiencies. Poor workflow in specific departments, such as a facility's radiology department, can have far-reaching consequences.
Imaging results from radiology departments are vital to providing effective care for patients in the hospital. Whether it is for neurologists, gastroenterologists, or orthopedic surgeons, imaging results of different kinds are essential for efficient care.
Issues with the healthcare workflow process starting from radiology will be felt throughout the entire facility, as medical imaging reports will take longer to process. This slows down patient care in other departments, stresses out staff, and reduces revenues for the organization as a whole.
How to Streamline Workflow in a Healthcare Setting
The facilities that suffer from such hindrances need to achieve optimal workflow. Here are tips that can be followed in order to reach this:
Making sure that staff members adhere entirely to their roles will allow for more efficiency and less frustration on their part. For the facility or imaging center, this translates to better worker retention, increased referrals, and more profit.
Another means by which healthcare centers can improve employee workflow is to ensure that healthcare workers can carry out their primary responsibilities in an ergonomic and uncomplicated fashion—the more comfort and less time spent when switching between important duties, the better.
Using solutions that make regular tasks like patient scheduling and medical image sharing quicker can also serve as an excellent means of improving staff workflow.
How Novarad Products Can Improve the Healthcare Workflow Process
Novarad has several components that make an improved healthcare workflow process easy to achieve for healthcare facilities and imaging centers. The best products to exemplify this include NovaPACS, Nova RIS, and CryptoChart.
NovaPACS
To improve upon the problem of multiple similar workplace tasks being spread across more than one physical location, NovaPACS is the answer for radiologists. It is an all-in-one workstation that enables radiologists to view multiple imaging modalities from a single location. This includes mammography, which is traditionally accessed through a separate machine.
This means radiologists do not need to waste their time or energy shuttling between workstations. They can now view and manage multiple imaging modalities from a single location.
NovaPACS can also be used as an enterprise imaging solution. With the option for cloud-based storage, staff can access patient information from any branch of a facility with multiple locations.
Nova RIS
Nova RIS, particularly when paired with NovaPACS, is a powerful solution for healthcare facilities with radiology departments, such as large hospitals or imaging centers. This radiology information system makes things much easier for radiologists because it provides a software solution that is built for managing radiology patients and their medical information.
It directly improves workflows by managing multiple essential aspects of patient care. With fewer clicks than staff members are used to, Nova RIS handles patient scheduling, report distribution, medical image sharing, and more.
CryptoChart
To provide a secure and cost-effective means of sharing medical images between clinical centers, CryptoChart uses QR codes to provide access to patient medical images and info.
Traditionally, a patient who has their imaging done at an external center brings their digital imaging results to their physician on a compact disc. However, compact discs can be fragile and are hardly secure. They contribute to environmental waste because they are typically only used for this purpose. Also, to view these images, a physician will always need a computer with a disc drive around.
A solution like CryptoChart offers a secure alternative and one that is several times more accessible. A physician or radiologist can scan the QR code directly from their mobile device to gain instant, secure access to the patient's medical images and information.
Improve Your Healthcare Workflow Process with Novarad
Novarad offers several tools that can be inserted into the daily tasks of healthcare workers without much hassle. There is little to no learning curve, and the improvements to staff workflow are significant. This means increased quality of work for radiologists, and better care for the patient in the end.
Here at Novarad, we believe that the key to a successful imaging center is to work smarter, not harder, to deliver the type of care and outcomes that patients desire.

To see how we can help improve your workflows, feel free to reach out to our workflow specialists today!
Sign up for our newsletter