How to Improve Your Radiology Department: 4 Productivity Tips
May 31, 2022 Read Time: 4 min
by Novarad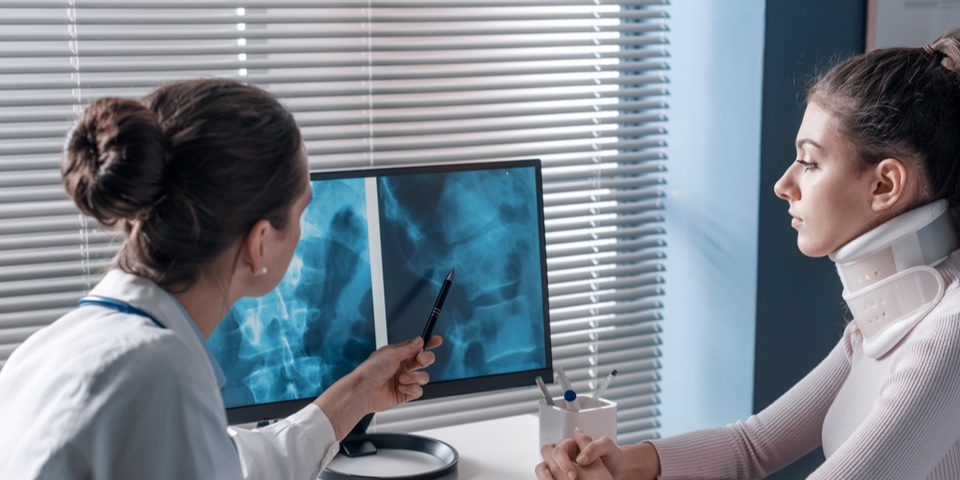 Are you looking to learn how to improve radiology department productivity? There are plenty of benefits to doing so, including:
Better patient care through improved patient experience, more accurate diagnoses, etc.
More efficient operations from workflow
More profits through increased patient volume and more referrals from physicians
Reduced pain points for radiologists/support staff
That said, radiology department managers are constantly under pressure to facilitate a better work environment and improve staff productivity. However, in today's modern work environment, knowing which areas can be made more efficient can be difficult, especially with all the moving parts involved in radiology (e.g., patient scheduling, filing reports, accessing images, utilizing imaging software, etc.).
To achieve these productivity benefits, use leading-edge products specifically designed for radiology workflows. Read on to learn how to improve radiology department productivity by following these four tips to leverage the best technology available from Novarad.
1. Focus on Better Patient Care with Modern Imaging Tools
Patient care is the highest priority for hospitals, outpatient clinics, and private practices, along with measuring productivity in radiology centers around better patient outcomes. Unfortunately, not having the best tools on hand can lead to poor outcomes and even liability issues. To avoid this, Novarad offers various products and applications designed to enhance overall patient care:
2. Use Automation for Efficiency
Any task that draws staff away from directly working with patients is a drain on productivity. Common drains on productivity come from inefficient processes, including:
Poor patient scheduling
Lack of templates for filing reports
Manual report data-entry
Inefficient task assignment platforms/methodologies for staff members
Inaccessible or incomplete patient images/data
Less than 99.99% uptime
Cumbersome login protocols (e.g., dongles, logins, passwords)
The following products from Novarad are designed to improve efficiency in your radiology department:
3. Reduce Pain Points for Radiologist and Support Staff
In today's modern radiology department, there are several pain points that create obstacles to achieve optimal productivity. These fall into many categories but can be seen in a number of unavoidable realities for radiologists.
Staff Burnout & Mental Health
Frustration and burnout are extremely common in radiology departments due to the current demands on an increased number of patients seeking treatment.
The COVID-19 Pandemic
The ongoing COVID-19 pandemic has exacerbated an already overextended scenario of healthcare, creating suboptimal working conditions.
Ergonomics
Ergonomic work environments need to be implemented to avoid common injuries specifically affecting radiologists, such as carpal tunnel syndrome, neck strain, and more.
Federal- and State-Mandated Guidelines
The emphasis on maintaining HIPAA and state-mandated guidelines has added further complexities for safely accessing and sharing protected health information, particularly in hospitals and referring practices.
By alleviating the pain points of your radiology department, valuable time can be saved and redirected to more critical job functions for radiologists and support staff. Furthermore, staff can experience far fewer avoidable stressors in the workplace, which leads to better employee retention.
Novarad's products are designed with these and many other radiology pain points in mind:
Novarad AI COVID-19 Diagnostic Assistant leverages CT scans and artificial intelligence to quickly diagnose, isolate, and treat patients.
NovaPACS is an ergonomic PACS with advanced reading, reporting, and archiving capabilities.
SnapView is a secure image capture application for Apple devices and is a key component of the Novarad Enterprise Imaging platform.
4. Pay Attention to Cybersecurity
With the prevalence of ransomware and other cyber attacks on health care, cybersecurity must be a high priority for a radiology department to maintain productivity and operate unobstructed.
For instance, if a ransomware attack is carried out successfully, access to patient data can be blocked by preventing access to it until a substantial sum is paid off. If data is compromised, this can create a cascade of negative effects until access is restored. Such outcomes can include preventing other departments in hospitals/clinics from treating patients in reasonable timeframes or incurring fines from HIPAA (or state-mandated privacy guidelines).
Therefore, cybersecurity measures must be continually initiated and updated to meet the newest hacking tools.
Novarad's entire line of radiology products is designed with advanced cybersecurity modalities in mind. For example, NovaPACS is a complete PACS platform that automates backups for imaging data and software updates to ensure complete continuity of care.
Be More Productive by Partnering with Novarad
Now that you understand how to improve radiology department productivity, it's time to make the switch to a comprehensive enterprise imaging solution that can drastically improve your daily operations with Novarad. It is a top-rated provider of enterprise imaging and departmental solutions for radiology (PACS/RIS), cardiology, mammography, surgery, orthopedics, and more. Successful radiology departments work smarter, not harder, to deliver the best quality of patient care available.
Here at Novarad, we believe that the key to a successful imaging center is to work smarter, not harder, to deliver the type of care and outcomes that patients desire.
To see how we can help improve your workflows, feel free to reach out to our workflow specialists today!
Sign up for our newsletter