6 Essentials of Improving Your Interventional Radiology Workflow
Apr 12, 2022 Read Time: 4 min
by Novarad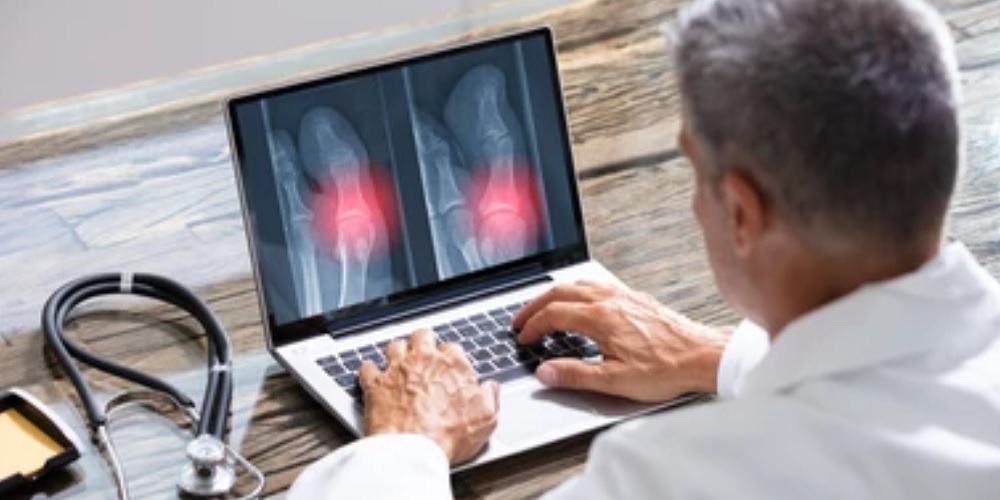 Interventional radiology has proven to be of great value to the medical world, from embolization procedures to more complex procedures, like transjugular intrahepatic portosystemic shunt placements and other compound therapies. Its exponential growth over the years, especially with the advancement of technology, has aided in the efficiency of radiology workflows and image-guided interventions.
With minimally invasive, cost-effective procedures and few complications, interventional radiology has made its mark in healthcare delivery.
Therefore, it is no surprise that interventional radiology is becoming the preferred choice for many health problems instead of invasive surgery. An efficient interventional radiology workflow enables a radiologist to be maximally productive and offer the best services to their patients.
Radiologists, imaging center managers, directors in radiology, and IT managers must look for solutions and strategies to improve the interventional radiology workflow at their practices or hospitals, so it is effective and minimizes fatigue.
So, what are the essentials of improving interventional radiology workflow? Here are a few ideas.
1. Paperless Workflow
A paperless workflow provides enhanced standardized documentation, better organization, improved efficiency, and smoother workflow and eliminates the burden of handwriting and handwritten record keeping.
Neil Halin, DO, chief of cardiovascular and interventional radiology at Tufts Medical Center, has pointed out that interventional-radiology departments generate a great deal of paperwork, stating: "Paperwork is a problem in medicine in general—they are saddling us with more and more because there are more and more regulations to comply with. [. . .] On top of that, interventional radiology is like an operating room, so there is more to coordinate. Every time we turn around, it seems that we are being asked to complete another piece of paper."
A paperless workflow leads to a well-ordered and straightforward workflow, with a better way to document procedures. It saves time, increases the efficiency of the staff, and creates room for more procedures to be completed. This way, the capacity of the radiologists and other staff is maximized fully, and the practice's bottom line is improved.
A paperless workflow is also the solution to cut your carbon footprint. Your facility can quickly and easily drown in paperwork, especially when there is a high volume of patients. Printing, copying, and filing all add to staffing soft costs. Working with electronic forms offers a faster, more efficient way to send and keep track of patient documents. Most importantly, they expedite the care process.
Working within a paperless environment improves internal collaboration during the patient's study and can easily integrate with other healthcare platforms. Another benefit efficiency is added to the entire document management process.
2. Organizational Interventions
Having organizational interventions in place to help tick the boxes for the effective efficiency of the practice is a tremendous asset when improving your interventional radiology workflow.
Reminder emails to staff emphasizing punctuality, thus making radiologists and other staff accountable for how much value they offer with their time, can help improve the workflow efficiency of a practice or radiology department in the hospital.
3. Radiology Information System (RIS)
Using an exceptional RIS to manage patient journeys and optimize workflow to keep productivity and profitability high is a great way to improve your interventional radiology workflow.
Nova RIS, a web-based system created by Novarad, is an effective radiology information system that ensures smooth-running workflows and integrates with any EHR, thus improving radiology departments' productivity.
Nova RIS enhances communication between referring physicians and image centers. It also provides referring physicians with secure, easy access to images, business analytics, productivity tools, and modernized image sharing.
This tool helps minimize schedule disruptions, simplify image sharing, share reports, reduce human errors, and eliminate unnecessary paperwork. It augments the productivity and profitability of the practice while creating an excellent experience for patients and referring physicians alike.
4. Picture Archiving and Communication System (PACS)
Having a solution like a web-based PACS is sure to improve your interventional radiology workflow, with the ability to store and view images without moving from one workstation to another.
A system such as NovaPACS is an equipped workstation that enables radiologists to view a wide range of studies (X-ray, MRI, CT, ultrasound, and mammography), all from one place—when, where, and how they want to. In addition, a radiologist can read 3D, other advanced visualization, mammography, and vessel metrics, all from the same workstation.
One great feature of NovaPACS is that the system takes into account the different workflows adopted by different radiologists. As a result, it has millions of likely workflow combinations that would benefit most radiologists and enhance their efficiency.
5. Enterprise Imaging
Enterprise imaging helps manage the protocoling for interventional procedures and is a much-needed tool or solution to improve interventional radiology workflow.
Ncompass, Novarad's enterprise imaging solution, offers an integrated patient record (viewable in storyboard format) that enables radiologists to assess changes over time, collaborate with colleagues, and engage patients. The tumor board can also be remote. Clinicians will have a full view of the chart with images and cross-correlation with labs and biopsies side by side. This way, they can get the big picture of the patient's healing process. This storyboard can be used remotely to educate the patient and family members on the treatment plan and surgical options.
With this imaging solution, manual tasks such as printing and scanning images into the EMR are eliminated because everything is automated. This provides easy and quick access to information by radiologists, referring physicians, and other specialists. Enterprise imaging with Ncompass brings together important patient data, images, and multimedia in a way that improves:
Overall patient care
Doctor-patient engagement
Multi-specialty and cross-departmental collaboration
Operational efficiencies and cost management
Data security
6. CryptoChart
Using image-sharing capabilities to engage requesting physicians with ease is a crucial way to improve your interventional radiology workflow.
Putting an end to stressful tasks such as burning CDs and using passwords or encryptions, Novarad's CryptoChart uses a highly encrypted QR code that enables patient images and information to be shared securely with ease.
CryptoChart overall has the capability to greatly improve the quality of care. Suppose that a critical patient in the ED of a rural hospital must be flown to a level 2 trauma center. With CryptoChart, their images and reports can be emailed upon study completion to the trauma center for immediate triage of care. The link with the images and reports can then be shared with other specialists worldwide to collaborate on formulating the best approach for the critical patient. Based on the findings, the trauma center can align the resources and prepare the surgeons, OR, and surgical plan, all before the patient arrives. Instead of the patient being taken to the ED, they are sent directly to the OR, with a team of surgeons and specialists ready to begin surgery.
Conclusion
A better workflow can be achieved by working smarter, not harder. Advancements in technology have helped promote or encourage enhancements in efficiency and safety for interventional radiology. Utilizing these available solutions to improve this amazing part of radiology can help get the job done faster, increase referrals among imaging centers, and help retain clients, thus improving the bottom line. Educating your community on the benefits of life-saving technology will not only put your facility or hospital ahead of the competition but will also help deliver healthcare at its best.
Here at Novarad, we believe that the key to a successful imaging center is to work smarter, not harder, to deliver the type of care and outcomes that patients desire.

To see how we can help improve your workflows, feel free to reach out to our workflow specialists today!
Related Insights
Sign up for our newsletter