6 Tips for Improving Radiology Workflows
Feb 8, 2022 Read Time: 3 min
by Novarad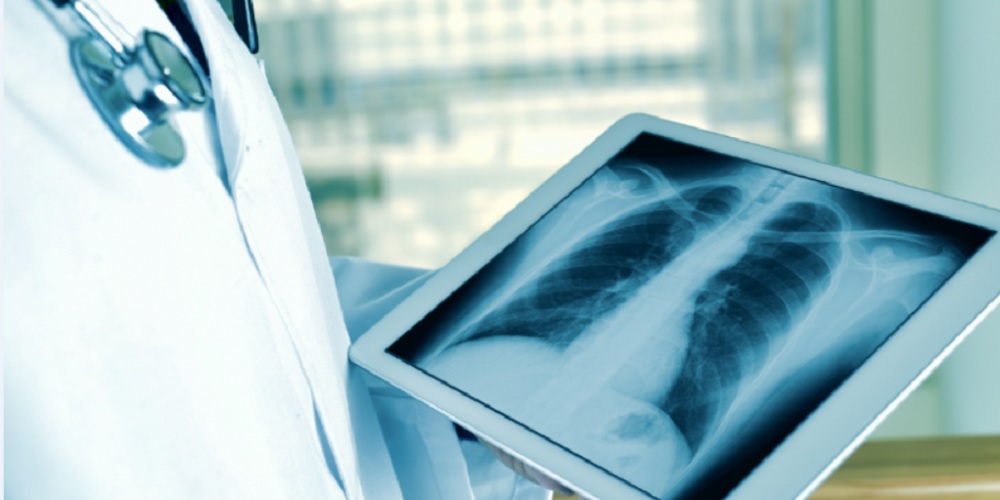 The advancement of technology has paved the way for easier, quicker, and more efficient ways to obtain a more optimal workflow model in a radiology practice. The constant evolving of the healthcare system and the increased demand for diagnostic imaging services, particularly in recent years, have made radiology workflows increasingly complex.
The impact of the COVID-19 pandemic has caused impediments or constraints in the radiology workflow. There is increased pressure on staff, from the face-to-face limitations due to safety concerns to skipped appointments. Radiology departments and imaging centers must adapt and update to help improve efficiency and staff and patient safety.
Therefore, radiologists, imaging center managers, and directors in radiology and IT must welcome new and innovative ways to ensure a smooth workflow that guarantees improved operational efficiency and productivity.
The challenges of traditional radiology workflows—such as information exchanges with referring physicians, the radiological interpretation process, and billing and coding processes—can be alleviated by payoffs of a more modern radiology workflow, especially when properly put together. These result in better service delivery and better patient and staff experiences.
Here are a few tips for improving radiology workflows.
1. Better Integration
The interactions between RIS, PACS, modalities, and financial systems are meaningful ways to optimize radiology workflow, efficiency, and time management. For example, integration with RIS and modality enables the modality worklist to be queried and made available for selection on each modality. With Nova RIS, there is automatic sync between the RIS, PACS, and the modalities, and fast, convenient HL7 interfaces with financial systems can be arranged.
2. Workflow Automation
Automating specific processes to assist staff in image acquisition and archiving and the documentation and management of patient procedures is another significant way to improve radiology workflow.
With the Ncompass Enterprise Imaging solution from Novarad, there is automation in the radiologist's workflow with the viewer, as they can look at all images at one workstation, including from radiology, mammography, and cardiology, with automated features for all of them and to bring them together. It eliminates manual tasks, such as printing and scanning images into the EMR. Most importantly, images become easily and quickly accessible to clinicians when needed. Ncompass reduces the inefficiencies and costs of unnecessary hardware with centralized and simplified storage for every department. Hospitals can transform how images, multimedia, and other data are captured, stored, viewed, exchanged, and analyzed with this tool.
3. Efficient and Seamless Sharing of Images and Information
Modernized medical information sharing for increased simplicity and security is the way forward for radiology. With Novarad's award-winning CryptoChart solution, radiology departments and imaging centers can safely and efficiently share patient images and reports to clinicians using a simple yet highly secure QR code rather than CDs. Using CryptoChart will avoid the challenges of delays and gaps in communication that can negatively impact patient care.
Steven Ryerson, IT Director, Ramapo Radiology Associates, says, "Our radiology and office staff could very quickly see the value of CryptoChart."
4. Digital Engagement
Working hand-in-hand with patients by keeping them involved in their healthcare, especially through digital means as simple as text-based communications, can quell challenges like patient no-shows, which cause disruptions in the workflow. This can result in equipment being underused and can cause delays in patient diagnosis and treatment.
Therefore, maximizing digital engagement to keep patients involved in their care before and after their appointments, like utilizing self-scheduling and configurable appointment reminders on Nova RIS, can prevent no-shows, manage appointment times, and strengthen the relationship between patients and physicians.
With digital engagement, radiologists are no longer invisible to patients, and patients can better relate to them, thus eliminating patient knowledge gaps and improving patient care.
5. Imaging Informatics Specialists
Investing in imaging informatics specialists to help manage data transfer and storage, giving technologists and radiologists room to concentrate on their primary duties, is a critical tip for improving radiology workflow.
Radiology departments and imaging centers could greatly benefit from this investment because radiology-specific IT expertise is now vital for any radiology department. Radiology informatics or IT specialists are responsible for handling IT hardware and software functions and proffer IT solutions that would drive efficiency and better productivity in radiology.
A separate team of imaging informatics specialists would take the IT workload off of radiologists and technologists, allowing them to focus more on patient care. This is particularly needed in imaging centers, which sometimes do not have their own IT resources
6. Machine Learning and Artificial Intelligence
Introducing machine learning and artificial intelligence (AI) can assist radiologists in improving workflows. AI is an added advantage for radiologists and technologists because it helps make their jobs easier, better, faster, and more efficient.
AI used in diagnostic imaging helps automate manual tasks once carried out by radiologists and assists in diagnosis by providing target details. This much could be seen during the COVID-19 pandemic. In an interview with Healthcare IT News, Dr. Tufia Haddad, a medical oncologist at Mayo Clinic, said, "The possibilities are endless in what we can accomplish together with AI/ML in medicine and patient care." NovaPACS with Enterprise Imaging includes AI in its solution for mammography, cardiology, and image processing.
In addition to AI embedded in its PACS, Novarad recently launched the COVID-19 AI Diagnostic Assistant to help identify and diagnose patients with COVID-19.
Conclusion
Taking great advantage of the available technology and solutions provided by Novarad is one fundamental way to enhance workflows, enhance patient care, increase productivity and efficiency, and create a clear path to patient diagnosis and treatment.
Here at Novarad, we believe that the key to a successful imaging center is to work smarter, not harder, to deliver the type of care and outcomes that patients desire.

To see how we can help improve your workflows, feel free to reach out to our workflow specialists today!
Related Insights
Sign up for our newsletter