4 Essentials to Look For in a Modern PACS
Apr 26, 2022 Read Time: 3 min
by Novarad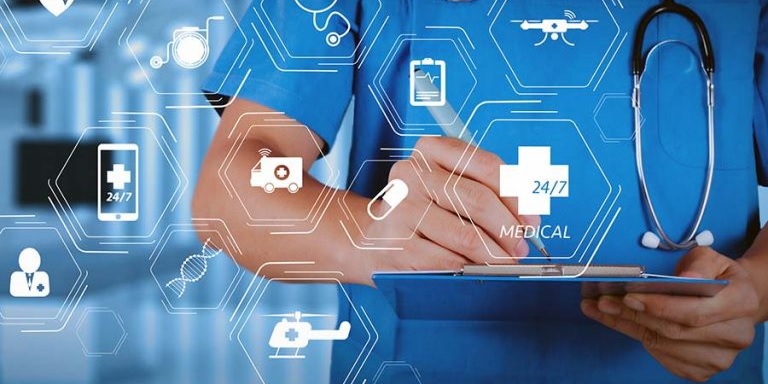 Selecting a suitable picture archiving and communication system (PACS) can be difficult. With different systems offering numerous features and benefits, it can be challenging to determine which PACS is a good fit for your practice.
Here's a list of the top five essentials that image center managers, image center chiefs, hospital directors, and hospital heads of technology can look for when evaluating PACS.
1. Ease of Access
Barriers to access can hinder the effective use of PACS. In particular, cost and technology-related barriers can affect the adoption and effective use of PACS in radiology practices.
However, technologies that overcome ease of access can unlock significant benefits for their users. Radiology departments that employ PACS with ease of access benefit from the availability of information to set up and run them efficiently and can access the platform via different channels and lower costs.
With the award-winning technology of CryptoChart, radiology departments can benefit from simple yet detailed demos to help businesses get set up easily. This eliminates delays from technologies that have complex setup procedures. In a case study of Ramapo Radiology Associates, IT director Mr. Steve Ryerson pointed out, "We love it. It's simple and the demo pretty much provided us with enough info to get up, running, and efficient. The team was very happy that we didn't have to go through an enormous amount of training." This feedback highlights the solution's ability to ease access and unlock benefits therein.
CryptoChart is available in two models—a software and hardware model—to meet the different needs of different radiology departments. With these models, radiology departments can easily access information in the PACS through a web interface that leaves no protected health information on the accessing devices. CryotoChart also supports different viewing options: smartphones, PCs, tablets, and more. The system improves the ability of radiology specialists and clients to access vital health information.
Ease of access to vital health information improves decision-making on radiology procedures and contributes to improved healthcare outcomes.
CryptoChart also eases access by offering competitive packages to radiologists and radiology departments. With a one-time setup fee of $299 for the software-only model and $1,200 for the hardware and software model, image center managers and chiefs, hospital directors of radiology, and hospital heads of technology can easily access the game-changing PACS. With the low monthly and study costs of $100 per month, plus $0.75 per study, radiology practices can also benefit from reduced costs while enjoying the robust benefits offered by the technology.
With the ease of access in PACS, radiology departments draw significant benefits. These include improved healthcare outcomes, reduced costs, and increased customer satisfaction.
2. Scalability
Scalability is the ability of a PACS to function effectively despite additional patient records being added into the system or increased demand for more features to meet clinician and patient needs. Selecting PACS whose capability is easily expandable as a radiology practice's needs change or as internet access and speed increase leads to various benefits.
With scalable PACS, it's cost-effective to manage the growth of a radiology practice while limiting unexpected expenses incurred when replacing software and hardware costs. Scalable PACS also lower the outgoing costs for technology in a radiology business, despite the initial cost being high.
To demonstrate the benefits of scalability, highlighting aspects of a game-changing PACS—NovaPACS—is essential.
With NovaPACS, radiology businesses benefit from a flexible solution that adjusts to meet the evolving needs of the business. This robust PACS enables heads of tech in radiology practices to benefit from flexible options, like customizable workflows and worklists and web-deployed workstations for convenience, product updates, and convenient US-based support. These features ensure that radiology departments have a competitive edge over their peers, making them more competitive in the radiology space.
3. User-Friendliness
A user-friendly solution refers to one that's easy to learn and use. For PACS, it being visually intuitive ensures that physicians can easily learn to use different components.
Easy-to-use PACS play an essential role in enhancing patient care in radiology facilities. Notably, a user-friendly solution stores and organizes patient images and records in an accessible and centralized database, creating significant efficiencies for physicians. With easy access to patient images, physicians can improve the process of reviewing radiology cases. These improvements can enhance the accuracy of analysis and diagnosis.
Ncompass Enterprise Imaging is an example of a solution that's highly user-friendly. It provides physicians with fast and easy access to patient records from different departments in a storyboard format. It also enables healthcare staff to collaborate with colleagues, assess a patient's records, and engage with patients easily. This ensures that physicians can provide accurate diagnoses and create effective treatment plans for their patients. Eventually, the benefits drawn from the technology translate to improved healthcare outcomes.
4. Convenience
Systems that permit easy access to different features are considered convenient. So, in the case of PACS, solutions that expand the possibilities for traditional systems by availing on-site and off-site viewing are considered convenient.
For instance, NovaPRO technology helps physicians access patient records with ease without moving between workstations or locations. To clarify, with its Intellirouting feature, NovaPRO enables healthcare specialists to move easily between devices and easily deploy studies by users and healthcare facilities.
By enabling physicians to read and compare patient records from different hospitals on a single worklist, the solution ensures that physicians can offer high-quality services to referring physicians and facilities and patients.
Here at Novarad, we believe that the key to a successful imaging center is to work smarter, not harder, to deliver the type of care and outcomes that patients desire.

To see how we can help improve your workflows, feel free to reach out to our workflow specialists today!
Sign up for our newsletter