The Importance of Improving Patient Care in Radiology
Oct 14, 2021 Read Time: 3 min
by Novarad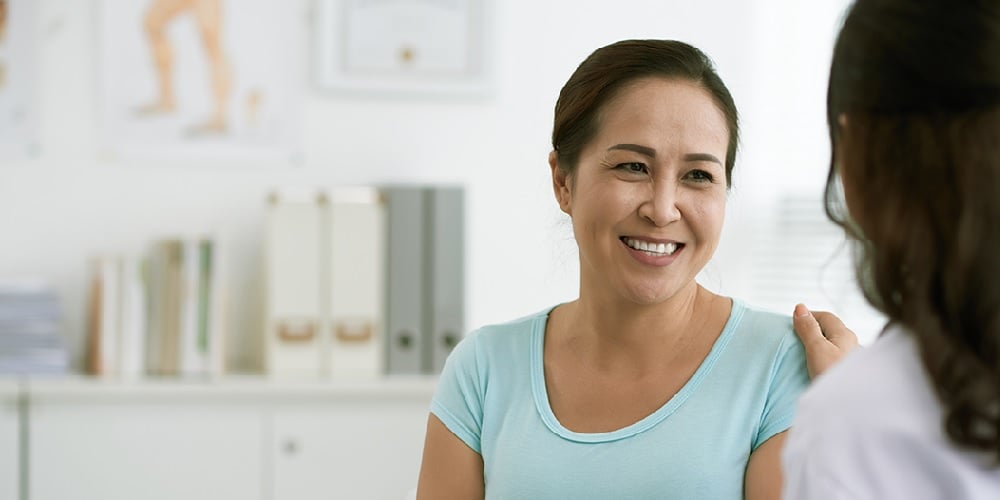 Never before has healthcare faced such daunting challenges as during the COVID-19 pandemic, ultimately creating a new paradigm of healthcare. To meet this crisis and thrive, healthcare providers, especially in radiology, have been forced to adapt by leveraging new technologies to deliver patient-centric care.
These technologies now make it possible to enhance outcomes and improve reimbursement rates. Radiology stands out as an area where this model can be successfully applied for significant revenue increases.
The Model Shift to Value-Based Patient Care in Radiology
There is a clear correlation between quality of care (QoC) and value of care (VoC). According to the American College of Radiology, radiologists can deliver enhanced value to patients through five key pillars:
Imaging appropriateness
Quality
Safety
Efficiency
Satisfaction
Of these five, the core pillar is QoC, which directly affects reimbursement for VoC measures in incentive-based models. Effectively improving QoC hinges on two main points: patient care and patient perception.
Patient care
Improved actual patient care can be achieved through better, faster, and more accurate diagnostics, especially in regard to radiological imaging. Improved diagnostic leads to better preventive and remedial treatment, lowered cost of care overall, and more positive patient outcomes.
Patient perception
It is vital to improve patient perception of their care (which can be biased due to outside factors that don't directly affect their care). By improving patient's overall perception of their care even in non-medical settings, patient satisfaction scores can be improved, enhancing provider and practice scores for the purposes of incentive-based reimbursement models.
Where Patient Care in Radiology Breaks Down
Worrisome issues in radiological care include the misuse of equipment and the misreading of scans. Both issues can be readily corrected by installing safeguards and protocols, increasing training for technicians and staff, and promoting a culture of checks and balances that ensure that each patient's images pass under at least two sets of qualified eyes for review.
The third point of failure is more difficult and subjective to control: communication. In a study conducted at the Department of Radiology, Beth Israel Deaconess Medical Center, and reported in the American Journal of Roentgenology, communication errors in radiology have a significant impact on patient care:
"The impact of communication errors on patient care varies from minor effects (e.g., a delay in diagnosis of a benign finding), through moderate effects (e.g., unnecessary imaging with ultrasound and MRI), to major effects (e.g., unnecessary surgical intervention or image-guided biopsies)."
The study reported that of 380 examined communication errors in a radiology department, 37.9% had a direct impact on patient care, and an additional 52.6% had a potential impact. Delays in communication can also impact the patient perception of care, lowering satisfaction scores and affecting reimbursement rates.
How to Improve Patient Care in Radiology
Providing value-based care is a goal that can be achieved with improved workflows and better patient communication. According to the American College of Radiology, the key to reducing errors and improving patient care is to change conditions that promote errors. This can be done by:
Advocating for streamlined critical results solutions
Increasing the adoption of technology
Optimizing PACS/EMR integration and ergonomics to decrease distractions and streamline workflow processes
Novarad can help
Novarad offers multiple technological solutions for radiology to improve workflows and enhance communication. This in turn, leads to better QoC and VoC.
NovaPACS
NovaPACS can improve environmental settings for radiologists, reducing errors made due to poor image reading environments and enhancing patient care. The all-in-one workstation delivers the ideal setting for radiology workflows and provides options for advanced image processing and manipulation.
Enterprise Imaging
Enterprise Imaging enables images to be shared readily with additional physicians for more accurate diagnostics and improved QoC. Storyboards enable physicians to leverage information from different specialists, accurately communicating vital information to patients. Additionally, non-radiology images can also be easily shared with referring physicians to form a more complete picture of a patient's health.
CryptoChart
CryptoChart makes it easier than ever to share files with patients, referring physicians, and specialists for reduced instances of reimaging and better VoC. The Object Vault Cloud System enables all users with the generated secure QR code to view files on demand.
Nova RIS
Nova RIS improves physician/patient relationships and improves the patient experience, leading to higher patient satisfaction and better-perceived QoC. The system includes alert mechanisms for contraindications, unscheduled procedures, insurance pre-authorization, and STAT studies, improving VoC and revenues.
Improved Patient Care in Radiology Directly Affects Reimbursement
Better patient care leads to higher reimbursement for care through Merit-Based Incentive Payment System (MIPS) and other programs. New measures recently added for MIPS for radiology, for example, open new pathways to maximize reimbursements through proof of improved QoC and patient satisfaction.
When radiology practices and departments embrace technology to streamline workflows and increase positive patient outcomes, the result is increased excellence. Novarad solutions enable you to streamline patient care, including non-medical processes like patient intake and post-care follow-up, creating a lifecycle focused on the VoC. Higher levels of care reimbursement can rapidly defray any costs of tech adoption, and the benefits of integrating these tools will continue to yield increased profits over the years to come.
Here at Novarad, we believe that the key to a successful imaging center is to work smarter, not harder, to deliver the type of care and outcomes that patients desire.

To see how we can help improve your workflows, feel free to reach out to our workflow specialists today!
Sign up for our newsletter