Using Radiology Imaging Software: Tips for Maximum Profit
Oct 7, 2021 Read Time: 3 min
by Novarad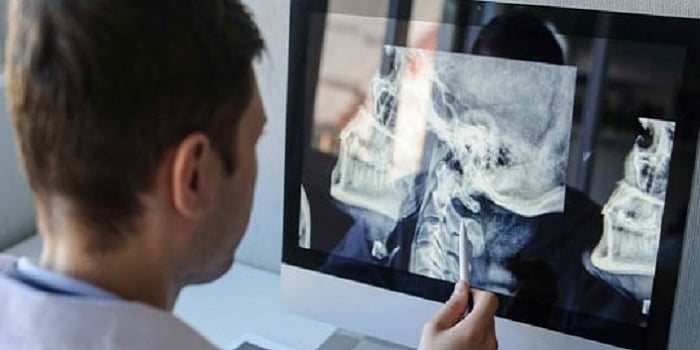 Radiology is emerging as a medical vertical that is both fraught with challenges and ripe for technological advancement. Adopting radiology imaging software can help streamline patient life cycles within radiology departments, but how can you ensure that you are selecting the right solution?
It is vital to develop a set of goals and objectives before choosing an imaging software provider. Carefully evaluate the current state of the practice or department, review patient care reimbursement rates and patient satisfaction scores, and look for bottlenecks in patient flows or practitioner workflows that are causing delays.
Figure out when your radiologists are failing to work efficiently and why patients are experiencing pain points. Identify where money is being left on the table and what things you can change internally to improve revenues. Then, you can look at what radiology imaging software is available and make an informed choice based on how well it fills the remaining gaps.
What is limiting profits for radiology?
There are a couple of factors contributing to the declining revenues for radiology. Understanding these factors and taking remedial action can yield positive results for your bottom line.
Focusing on the wrong audience
Radiology practices can easily forget who their true consumers are. According to the Radiological Society of North America, "Direct [radiology] customers are referring clinicians; patients generally are the indirect customers. Radiology practices focused on value understand who are their major referring clinician groups, and continuously inquire as to what aspects of performance they most desire to see improved. They then work to meet those desires in a measurable way."
Decreasing reimbursement for outdated radiology methods
Advancements in radiology imaging software have led to stricter reimbursement rules. Digitization has transformed radiology and improved diagnostic and patient care, but these advances have triggered reimbursement changes.
According to Applied Radiology, beginning in 2017, Medicare reimbursements of the technical component under the Physician Fee Schedule and the Hospital Outpatient Prospective Payment System were changed to encourage the adoption of digital radiography. Reimbursement was reduced by 20% to providers submitting claims for film-based X-rays. CR-based X-rays were reduced by 7% from 2018 to 2022, and a further reduction to 10% is planned for 2023 and beyond.
Furthermore, reimbursement will be completely denied starting in 2022 for claims for radiological services that don't meet Appropriate Use Criteria. According to the Centers for Medicare and Medicaid, "The Protecting Access to Medicare Act (PAMA) of 2014, Section 218(b), established a new program to increase the rate of appropriate advanced diagnostic imaging services provided to Medicare beneficiaries. Examples of such advanced imaging services include: computed tomography (CT), positron emission tomography (PET), nuclear medicine, and magnetic resonance imaging (MRI)."
To combat these changes in reimbursement, radiology practices and departments must make the shift to fully digital radiography. Embracing advanced software solutions can help make the transition as profitable as possible.
Six things to look for in radiology imaging software
Selecting the right radiology imaging software starts with looking at your current workflows and determining where they are slowed down or efficiency is compromised. Here are five things to note.
1. Advanced image processing and manipulation
Is your current system capable of providing radiologists with tools to perform advanced tasks? Being able to complete advanced image processing and manipulation can reduce costs by limiting incidences or reimaging and improving diagnostics.
2. Customizable
Your solution should be able to be customized to each role and user in your facility to streamline their workflow.
3. Ergonomics
Comfortable, accessible, and flexible workstations are critical to maintaining high work performance. Solutions that make it easy to complete tasks can improve efficiency and productivity.
4. Sharing options
Easy, secure information and image sharing with referrers, specialists, and patients helps speed diagnoses, improves patient satisfaction, and enhances the ability of referring physicians to clearly communicate imaging results to their patients.
5. Automation of repetitive tasks
Automation can help improve entire practice or department workflows. Alleviate burdens on staff by streamlining patient communications, like reminders or notifications, and speeding up referring physician follow-ups with the immediate, automatic delivery of results.
6. Integrated patient records
Having all patient records integrated seamlessly throughout your system enables you to share results swiftly, keep referring physicians in the loop, and provide access to your networks in a secure, compliant manner.
How Novarad radiology imaging software can help
Novarad radiology imaging software delivers the tools that you need to improve processes across your department or practice:
Enterprise Imaging delivers lower costs through increasing efficiency at the workstation.
NovaPACS provides automation for increased cost savings.
Nova RIS facilitates strengthened referrer relationships for increased financial success.
Streamlining workflows and improving processes with radiology imaging software solutions can deliver increased revenues by reducing overall costs of care. The higher quality of care, enhanced value of care, and improved patient satisfaction delivered by advanced software solutions also increase reimbursement rates for patient care across core measures. It's the logical next step for maximizing profits for your practice.
Here at Novarad, we believe that the key to a successful imaging center is to work smarter, not harder, to deliver the type of care and outcomes that patients desire.

To see how we can help improve your workflows, feel free to reach out to our workflow specialists today!
Sign up for our newsletter