Radiologists Should Keep an Eye on These Upcoming Financial and Regulatory Challenges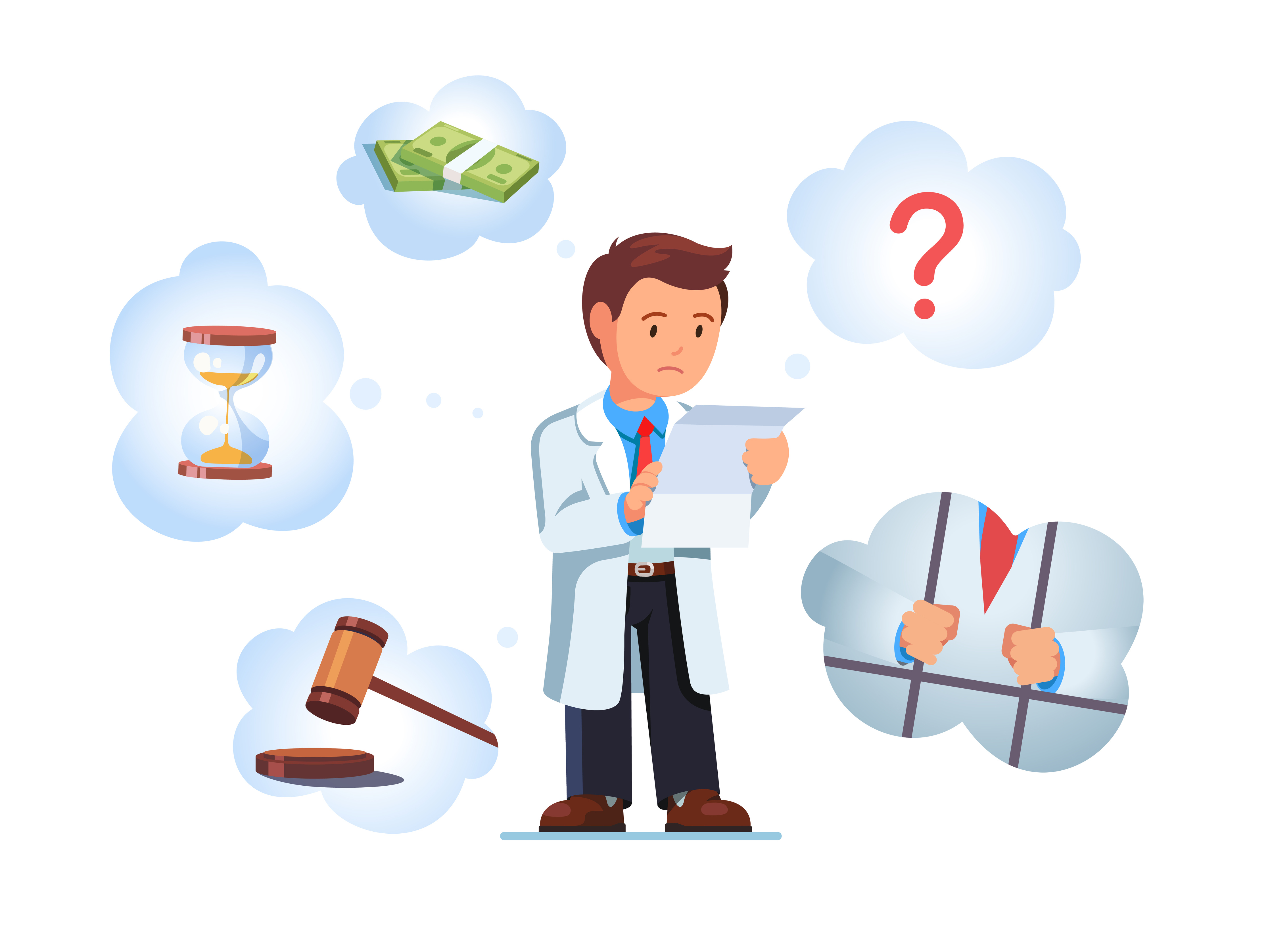 A new year always brings new challenges, and the field of radiology is no exception. Radiology practice and department leaders should be aware of these upcoming legal and financial challenges and prepare to meet them.
Cuts for radiology
The final rule for CMS's Medicare Physician Fee Schedule (MPFS) for 2022 sets the conversion factor per relative value unit at $33.59. This is a decrease of $1.30 from the 2021 MPFS.
The American College of Radiology (ACR) reports that the overall impact of these changes to radiology will be a 1-percent decrease, and as much as an aggregate decrease of 5 percent for interventional radiology. As we noted in a previous blog post, radiologists are concerned that the changes could significantly reduce pay.
Surprise billing rules
Since January 1, 2022, medical practices have had to comply with the federal No Surprises Act (NSA), unless their state has already enacted a similar law. According to CMS, this act is intended to protect patients from surprise medical bills and keep them out of payment disputes between providers and payers. Under the NSA, providers may receive a reasonable payment from insurers for services to out-of-network patients.
In December 2021, ACR joined two other physician groups to file a lawsuit against three federal executive departments regarding flawed implementation of the NSA. According to ACR, a final rule released in September 2021 could lead to "narrower provider networks, drastic imaging cuts regardless of network status and reduced patient access regardless of their insurer."
Appropriate use penalties
Further on the horizon, radiologists also need to prepare for 2023, when the payment penalty phase of CMS's appropriate use criteria (AUC) program takes effect. AUC is intended to reduce unnecessary diagnostic imaging.
Radiology providers must use AUC-based clinical decision support tools when ordering advanced imaging exams, or they could see financial penalties.
At Novarad, we're committed to increasing your radiology practice's value, so you can make more money delivering the type of care and outcomes that patients wants. Feel free to reach out to our workflow specialists today to learn more about how we can help improve your practice!
Sign up for our newsletter