What to Look For in Radiology Workflow Software
Mar 31, 2022 Read Time: 3 min
by Novarad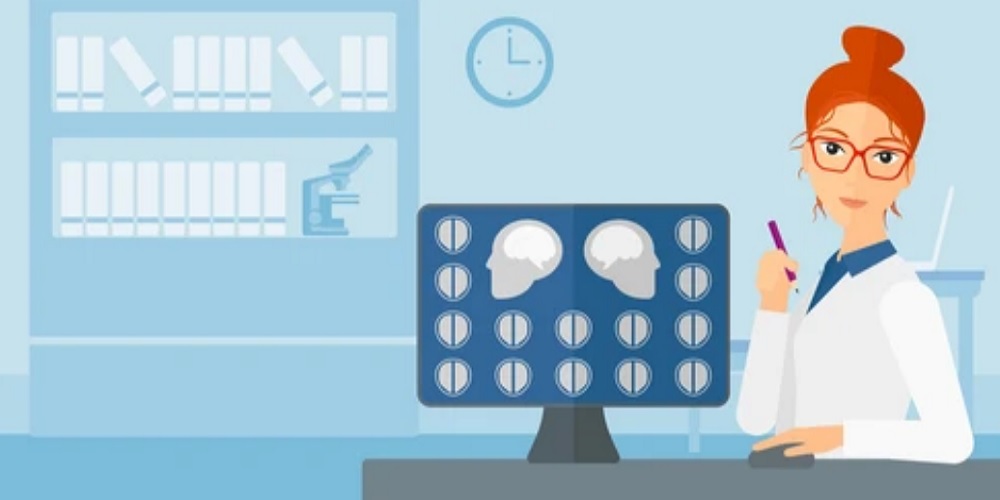 When things are well organized, they look better, we operate more efficiently, and frankly, we even feel better. It provides productivity that delivers a result. Imagine a world without the conveniences, structure, or guidance from information technology, especially mobile devices. Life would drastically change.
Workflow—manual or automated, repetitive or not—is a sequence of interactions between humans and systems that provide a daily road map with measurable results. In radiology, radiology workflow software helps departments stay coordinated and supports a plethora of people and situations. Doctors, staff, revenue, and patients help dictate software development, and patient volumes and software dictate workflow.
Multifunctioning workflow software has a domino effect and enables quick, effective communication. It helps the whole radiology department stay focused and prevent someone or something from slipping through the cracks.
The Benefactors of Robust Radiology Workflow Software
People are benefactors of well-designed workflow software. Bringing structure and organization to disorganized places makes workflow software a much-needed breath of fresh air.
Studies have shown that a whopping 69% of the workforce consider their jobs stressful. Aided workflow technology can centralize tasks, divide work, and make the staff happier, productive, and more likely to remain at their job. A cutting-edge system can also recruit skilled employees. In addition, radiology software installations and upgrades can provide continuing education for technologists and radiologists.
An enhanced PACS offers organization and is visually intuitive, making the radiologist more productive. Satisfaction is increased due to a better user experience, as well as reading reputation. Meeting a need with efficiency and speed is also most likely to result in referral increases and more earnings.
Analytical reports in real time can help departments and developers improve processes and create better products. Tangible results can show the areas that need improvement, including the flow of work, staff production, revenue, billing, and software functionality.
A PACS with the right features enhances the benefits of reporting with state-of-the-art advanced imaging, such as MRI and CT. (In other words, it's great to have the latest and greatest MRI, but you need a PACS to read the images produced by it). Additionally, these modalities produce large volumes of images, and you need a good PACS to efficiently manage them.
End-users, especially the patient, are impacted by how information is delivered and the ease of using a software system. When it comes to patient care, there are no gray areas. Patient relationships and outcomes improve when their interaction with a system is seamless. Workflow is about simplifying duties and everyday tasks.
Using the Right Radiology Workflow Software
All software systems are not equal, and every department's needs and wants are varied and unique. However, an ill-functioning and poorly designed workflow system can create havoc and cause a financial spiral. Mitigating frustrations and creating a seamless user experience, Novarad Enterprise Healthcare Solutions sets the standard in developing award-winning workflow systems that work smart, not hard.
Working smarter and not harder means that IT systems like Nova RIS can manage schedules, reduce disruptions, decrease human error and paperwork, and be easily accessible by doctors and patients. It also means that the PACS workflow makes it easy and seamless to route studies, receive diagnostic reports, get the reports to the referring physicians, and ensure that all the needed information gets to the right people.
When integrated with PACS, RIS can reduce radiology reading time by 28%. In addition, radiologists and other specialists can read images from different modalities in the storyboard layout with Ncompass Enterprise Imaging. Also, CryptoChart eliminates cumbersome passwords, portals, logins, and CDs by using QR codes that can work on mobile devices.
During the global pandemic, Novarad has developed another award-winning software that helps detect COVID-19 on chest CT scans. Novarad AI, a COVID-19 artificial intelligence diagnostic assistant, evaluates the lungs to distinguish between COVID-19 and other lung diseases, and then generates reports within seconds. Also, the algorithm is free.
Automated or manual, radiology workflow software stabilizes and maximizes healthcare operations from the beginning to the end of each day. It must perform at peak, enable improvements, streamline duties, increase revenue, and help people by being a compass for productivity.
Here at Novarad, we believe that the key to a successful imaging center is to work smarter, not harder, to deliver the type of care and outcomes that patients desire.

To see how we can help improve your workflows, feel free to reach out to our workflow specialists today!
Sign up for our newsletter