The Deep Impact of Usability in Healthcare Workflow Technology
Jun 30, 2022 Read Time: 4 min
by Novarad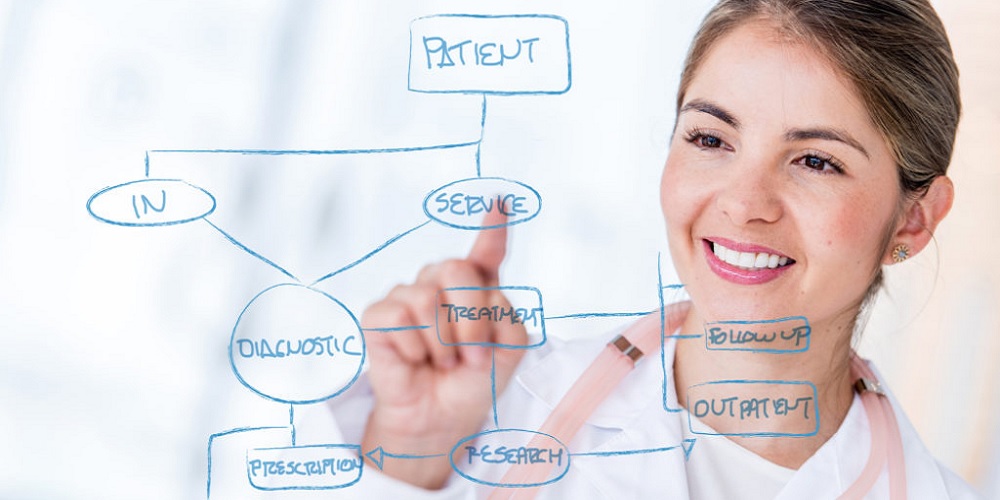 Usability in technology refers to the efficiency, effectiveness, and satisfaction that tech users can achieve when working toward a specific goal in a particular environment. Within the healthcare space, usability refers to the ease of use and effectiveness of a specific technology system. Key questions answered when assessing usability in healthcare technology relate to intuitiveness, efficiency, the mental effort needed to finalize tasks, the speed at which tasks can be completed, and the solution's response to mistakes.
In healthcare workflow technologies, a solution scores highly on usability if it's easy to learn and use (learnability), has interface consistency (memorability), is effective and efficient in accomplishing goals (productivity), and is highly satisfying to use.
Adopting healthcare technologies that fall short on learnability, memorability, and productivity can introduce adverse effects linked with a lack of usability in healthcare workflow solutions.
What are the deep impacts of usability in healthcare workflow technology?
1. Unintended Patient Safety Consequences
Unexpected effects linked to the implementation and use of healthcare workflow technologies are well-recognized risks in healthcare environments. With numerous healthcare technologies being churned out, unintended problems relating to the poor design of health IT and patient safety consequences are rising steadily.
These unintended patient safety consequences—caused by lack of usability in healthcare workflow technology—are closely linked to inhibiting effects on quality healthcare. Failure to address these unintended consequences results in diagnostic and medication errors, which increase the patient's length of stay and the likelihood of disability at discharge. In turn, this translates to low-quality care and patient dissatisfaction. Within a radiology business, low-quality care and lack of patient satisfaction can affect the profitability of such an organization.
For chief radiologists, addressing usability challenges enhances diagnostic quality, efficiently improves access to patient records, and is a panacea to cutting costs. More precisely, preventing unintended patient safety consequences reduces diagnostic errors, radiation dose errors, costly retests, and staff fatigue. Software that involves multiple steps and screens takes the focus off of the patient. Medical software needs to be focused, visually intuitive, and filled with customizable automations. This helps your imaging business improve turnaround times for clinical reports, enhance diagnostic accuracy, and cut care costs.
One strategy that chief radiologists can adapt to prevent unintended patient safety consequences is investing in highly customizable technology solutions. These should be developed by firms with decades of technology leadership and a people-centered approach.
For instance, investing in Novarad's radiology information system (Nova RIS) helps prevent several unintended patient safety consequences. These include misdiagnoses, inadequate collaboration, delayed turnaround times, and patient dissatisfaction. Primed for usability, the solution has a user-friendly, web-based, and intuitive interface that makes the solution easy to learn. It also guarantees a 99.99% uptime, regular updates, and comprehensive online training. These features make the solution highly usable, reducing the likelihood of preventable adverse events in your radiology business.
2. Practitioner Burnout
Research findings indicate that technology can either alleviate the symptoms that lead to stress and burnout or contribute to the same. Based on a technology's usability and how well it has been incorporated into a radiology facility's workflow system, it can be perceived as either a stress-reducing or stress-inducing factor. Also, some software are poorly designed, with too many steps to get through the workflow. More time is spent focused on a screen than on the patient.
The increased computerization of healthcare tasks has introduced vital bureaucratic processes, and that's due to variations in usability. These processes contribute to practitioner fatigue and burnout. For instance, stringent reporting requirements are needed for the completion of technology changes for HIPAA or ICD-10 compliance or the conditions that must be met to successfully attest for Meaningful Use. Meeting these stringent guidelines increases the mental effort needed to finalize such tasks, contributing to increased burnout.
While some poorly designed technologies introduce bureaucracies that increase practitioner burnout in imaging facilities, others can help your radiology practice improve its workflow efficiency. This helps prevent burnout. Technologies created with usability in mind can identify possible bottlenecks in their interfaces and structure during usability testing. This helps mitigate the possibility of burnout among radiology staff.
Let's look at CryptoChart as an example. Integrating this easy-to-use solution into your radiology practice can help your staff share medical charts and images safely, securely, and instantly. By leveraging QR technology, your staff can reduce the complexities associated with burning CDs and creating complex login credentials. The solution's high usability can also help reduce staff fatigue, preventing burnout in your radiology practice.
CryptoChart helps cut compliance bureaucracies with in-built usability-enhancing compliance and safety features. Enabling patients to manage their healthcare information as easily as sending a text message eliminates the workplace stress associated with HIPAA-related responsibilities. With the solution ensuring that protected health information linked to the QR code is encryption protected and never stored in an accessing device, your staff can concentrate on delivering quality services. Eliminating distractions helps improve your staff's productivity, reducing fatigue and stress associated with delayed reports. This can help your facility eliminate the causes of practitioner burnout.
3. Increased Costs of Healthcare
Healthcare technology has been touted as essential for improving the quality of care and cutting the cost of care. However, technologies designed without the end-user in mind have numerous usability challenges. They introduce various complexities, affecting workflows in radiology facilities. Inefficient workflows lead to time wastage and reduced productivity. Over time, the resulting inefficiencies drive up the costs of healthcare. Novarad invites the collective knowledge of clients who work on the technology to a Feature Design Committee for clinical feedback and validation. By doing so, smart technology is developed for enhanced usability in the field.
In the imaging space, technology has become a significant enabler of daily activities. From scheduling appointments to cross-collaborating with healthcare professionals, radiology technologies have become part of the entire process. However, since many of them are produced by different developers, usability varies significantly. This introduces variations in the helpfulness of such solutions and their cost-effectiveness. Poorly designed solutions raise the costs of care via poorly streamlined workflows, increasing delays and negatively impacting the delivery of results.
Conversely, working with radiology solutions that emphasize usability in healthcare workflows can help chief radiologists cut costs of care. For instance, working with Novarad's CryptoChart can be a game-changer. Since your staff won't need specialized training to install and use this medical information-sharing solution, you save on training costs.
The solution also helps save time by supporting the instant transfer of patient information. Seamless collaboration with referring physicians helps eliminate delays that can lead to complications or in rare cases, disabilities. Since healthcare complications can require specialized and often expensive care, it's crucial for preventing such complications.
Investing in a highly usable solution can help you cut unnecessary healthcare costs.
Here at Novarad, we believe that the key to a successful imaging center is to work smarter, not harder, to deliver the type of care and outcomes that patients desire.

To see how we can help improve your workflows, feel free to reach out to our workflow specialists today!
Related Insights
Sign up for our newsletter