How to Increase Profits of a Radiology Practice

Novarad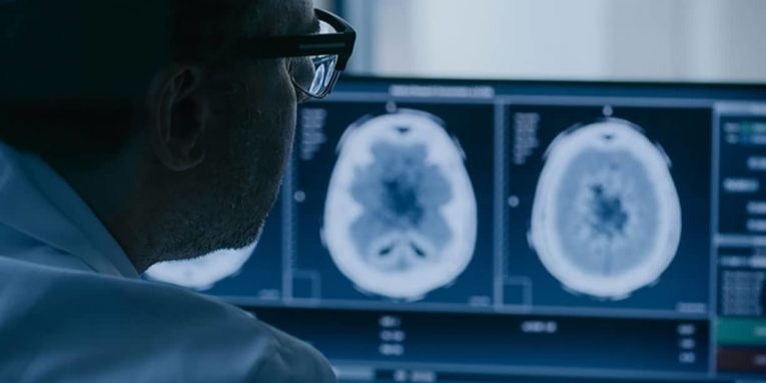 Today, several factors pose a threat to the historically high and growing profit margins in the radiology space. Ranging from increased competition to consistently changing legislation, these factors create a perfect storm for the future growth of profits in radiology practices. However, all isn't doom and gloom.
Imaging center managers and radiology departments can adopt strategies that improve their workflows, enabling their practices to achieve more while cutting down on costly inefficiencies.
So, here are a few strategies that radiologists and imaging center managers can adopt to increase profitability in their radiology practice.
Three Strategies to Increase Profits for a Radiology Practice
To overcome hurdles limiting the growth in profits, radiologists and imaging center managers can employ the following strategies.
1. Transform handling of patient images and other data
Often, the lack of easy and fast access to patient data affects the quality of care and profitability in radiology businesses. A recent study showed that communication breakdowns within health facilities, including radiology departments, can impact workflow efficiency. In many cases, inefficient data capturing, storage, exchange, and analysis lead to productivity losses.
However, radiology departments and imaging center managers can adopt Ncompass enterprise imaging to transform data handling and eliminate communication breakdowns in their radiology practices.
With Ncompass's integrated patient records, physicians have a complete view of a patient's images and reports, so they can provide more accurate diagnoses and treatments, improving patient care. Given that the quality of patient care is closely related to customer loyalty and profitability, adopting the Ncompass system can help answer the question of how to increase profits of a radiology practice. To clarify, increased client loyalty and positive reviews can cut marketing costs for imaging centers, helping maximize profitability.
Centralized imaging—made possible by Ncompass—reduces data-sharing-related inefficiencies in radiology practices. It also helps cut unnecessary hardware costs. With centralized imaging, radiology practices can eliminate the need to print or scan images into the EMR because images are already easily accessible on the Ncompass system. This reduces hardware costs and maximizes revenue for radiology practices.
Also, centralized imaging improves risk management and compliance with HIPAA guidelines for radiology practices. That's achieved by transitioning the storage of patient images and reports from different archives to a central, vendor-neutral archive (VNA). With patients indexing VNAs, a radiology practice that adopts the solution can greatly improve workflows, access to patient records, and compliance with HIPAA guidelines. In the long run, these improvements in efficiency and compliance increase a radiology center's profitability.
Furthermore, Ncompass incorporates a universal zero-footprint patient viewer that's compatible with EMRs. With the viewer accessible via web browser, radiology centers can engage with patients more effectively through patient storyboards. These display a collection of patient information on a single screen.
Effectively, the Ncompass imaging system ensures the easy and secure storage of images. It also prevents the unauthorized copying of personal health information onto devices. With the increased efficiency and ethical handling of patient records, radiologists and imaging center managers can improve profitability in their centers.
2. Improve medical information sharing
A recent study has shown that medical imaging accounts for close to 10% of annual healthcare costs, or $100 billion. This makes radiology one of the most expensive components of patient care. Therefore, to improve the quality of care and maximize profitability, radiologists and image center managers should adopt cost-effective strategies to improve the sharing of medical information at their centers.
Incorporating CryptoChart can be a game-changing strategy that helps solve the problem of how to increase profits in a radiology practice.
With CryptoChart, radiology centers can ensure safe and efficient access to patient images through simple but highly secure QR codes. Using the codes, patients can access their information seamlessly from any location or at any time. Since a patient can easily share their records with referring physicians, the system saves time and improves the quality of care. With better patient care, radiology practices can retain more clients and maintain positive reviews. Ultimately, this translates to increased profitability for imaging centers.
CryptoChart can increase patient safety by eliminating the re-imaging that often takes place when images are not accessible in a timely manner. By improving radiologic communications, radiologists and imaging center managers can prevent harm to patients and the resulting malpractice litigation. Employing CryptoChart also helps radiology centers transfer HIPAA compliance to patients and improve PHI handling by adopting a zero-footprint web interface.
Given the costly nature of malpractice and HIPAA-related litigation, radiology practices that adopt CryptoChart can prevent expensive lawsuits, maximizing their profitability.
3. Optimize imaging center and radiology department operations
Maximum efficiency and productivity within radiology centers often translate to increased profitability.
Within radiology centers, calls to reporting rooms can be a major impediment to workflow and can decrease accuracy. Calling referrers to inform them of their reports is another obstacle to efficient workflows. Since radiologists have to field calls during potentially life-saving work, poor management of imaging center operations can cause expensive inefficiencies and negatively impact profits.
To improve efficiency and productivity within radiology departments, staff should work in a distraction- and delay-free environment. This can be achieved by managing radiology practices and patient care with the Nova RIS system. With Nova RIS's AlertView system, radiologists have access to a touchID login system, an effective report delivery system, dynamic patient lists for quick responses, and enhanced data security via deep linking. With these unique features, radiology practices can easily notify radiologists and referring physicians that routine results of STATs are ready for evaluation.
With a single tap on a message, practitioners can review radiology reports—sent via the Nova RIS system—from anywhere and recommend suitable treatment plans. The resulting efficiency improves patient care and maximizes profits in the long run.
The Nova RIS system also enables imaging centers to provide great patient experiences.
With a patient self-scheduling system, e-forms, configurable appointment reminders, and CryptoChart, the system can better manage a patient's journey. With the resulting improvements in care, radiology centers can foster quality physician-client relationships. Over time, these translate to increased profitability.
While challenges continue to dog many radiology practices, adopting novel strategies can help radiologists and imaging center managers overcome the challenge of how to increase the profits of their practice. While adopting any of these three solutions can be a gamechanger for a radiology center, investing in the Ncompass Enterprise Imaging and Nova RIS systems can be transformative.
Here at Novarad, we believe that the key to a successful imaging center is to work smarter, not harder, to deliver the type of care and outcomes that patients desire.

To see how we can help improve your workflows, feel free to reach out to our workflow specialists today!