How to Increase Profits of a Radiology Practice
Aug 19, 2021 Read Time: 3 min
by Novarad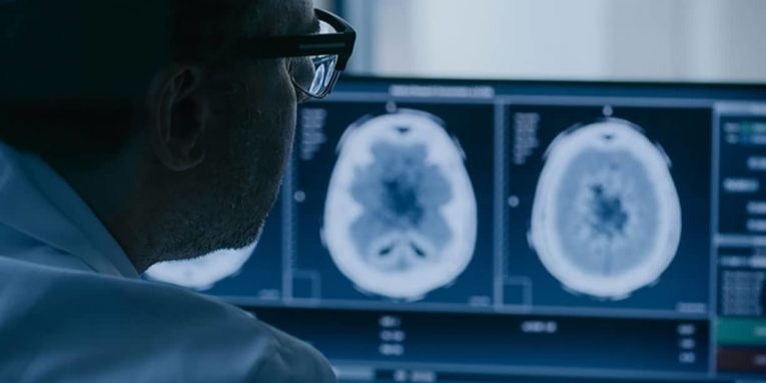 Without question, patient care is a top priority for radiology practices.
That said, the only way to deliver the highest level of care to your patients is to ensure that your profits thrive. With greater profits, your practice can reinvest in your operations to create a cascading effort of benefits for patients and physicians alike.
This raises the obvious question: how to increase profits of a radiology practice?
In this article, you will learn how to increase profits of radiology practice to create long-term sustainable profits by partnering with Novarad.
The Cascading Benefits of Greater Profits
Every practice wants more money. Understanding the benefits of greater profits is empowering, especially when making the decision to modernize your practice with Novarad's products and solutions.
These benefits include:
Generating new revenue sources from virtual consultations
Accommodating at-risk patients and those located in areas far from the practice with video conferencing
Obtaining more referrals from other healthcare providers
Gaining the ability to scale business to meet community-wide demands
Streamlining reimbursement from commercial payers
Improving public perception and reputation as a high-quality caregiver
Meeting HIPAA compliance guidelines
Ensuring streamlined compatibility with other existing systems
Reducing burnout of radiologists, physicians, and support staff
Achieving better staff retention
Reducing liability due to errors or delays in transmitting patient data
Automating repetitive tasks, such as scheduling and reminders
Now that you understand which benefits come from greater profits, let's look at how to increase profits of radiology practices by using Novarad's most popular solutions.
Use an All-In-One Workstation for Greater Efficiency
Solution from Novarad: NovaPACS
NovaPACS is a picture archiving and communication system (PACS) that enables a more ergonomic workflow to read and compare images without having to move between workstations or physical locations.
How NovaPACS increases profits:
Streamlined PACS workflow from the all-in-one workstation enables physicians to view a wide range of studies (e.g., X-ray, MRI, CT, mammography, etc.) for greater efficiency and speed.
Centralized archiving of images in the cloud means that data is always accessible without the need for manual backups.
Advanced image processing and manipulation means that physicians can provide patients with more accurate image readings than other platforms.
Burnout is reduced for physicians using NovaPACS, so they can effectively focus on the most critical work without error.
Due to the customizability of NovaPACS, growing practices can scale their workflows to meet increasing patient demand.
NovaPACS is web-based, enabling radiologists to work where, when, and how they want without being geographically bound to one area.
Modernize the Way That Images are Shared
Solution from Novarad: CryptoChart
CryptoChart is a medical information-sharing product that enables physicians to share medical images and medical chart information instantly with a highly encrypted QR code.
How CryptoChart increases profits:
Easily scannable QR codes do away with burning CDs, verifying logins, or memorizing passwords, saving time and money in the process.
Patients receive better and faster ways to receive, share, and manage their own health information.
Physicians gain more referrals from other physicians, which provides a more efficient means of sharing patient information.
There's a reduced risk of HIPAA violations and cyberattacks due to CryptoChart's secure, web-based viewer.
CryptoChart is intuitive and simple to set up, reducing the burden of IT staff and training of physicians.
Less than $1 per study means greater overall profits.
Optimize Workflows with Modernized RIS
Solution from Novarad: Nova RIS
Novarad's radiology information system (RIS) is a networked software system that enables hospitals, clinics, and imaging centers to optimize workflows through automation, customized templates, and more.
How Novarad RIS increases profits:
Nova RIS provides referring physicians with easy and highly secure access to images, productivity tools, analytics, modernized image sharing, and much more.
It improves the overall patient experience by managing their journey (from self-scheduling to report distribution, follow-ups, and more). This level of care leads to a better reputation among patients and referring physicians.
The automation of repetitive tasks (e.g., creating reports) frees up staff and physicians to devote their time to more critical, high-value tasks.
Automatic scheduling and text-based reminders for patients reduce the number of delays and no-shows that typically bog down practices.
Unnecessary paperwork is eliminated, creating a more manageable and efficient workplace.
Human errors are significantly reduced for greater accountability and less overall liability.
Conclusion
Now that you can see how to increase profits of radiology practice with Novarad's products, it's time to take action.
Here at Novarad, we believe that the key to a successful imaging center is to work smarter, not harder, to deliver the type of care and outcomes that patients desire.

To see how we can help improve your workflows, feel free to reach out to our workflow specialists today!
Related Insights
Sign up for our newsletter