3 Radiology Tools to Help You Make Up for Lost Revenue
Jun 14, 2022 Read Time: 3 min
by Novarad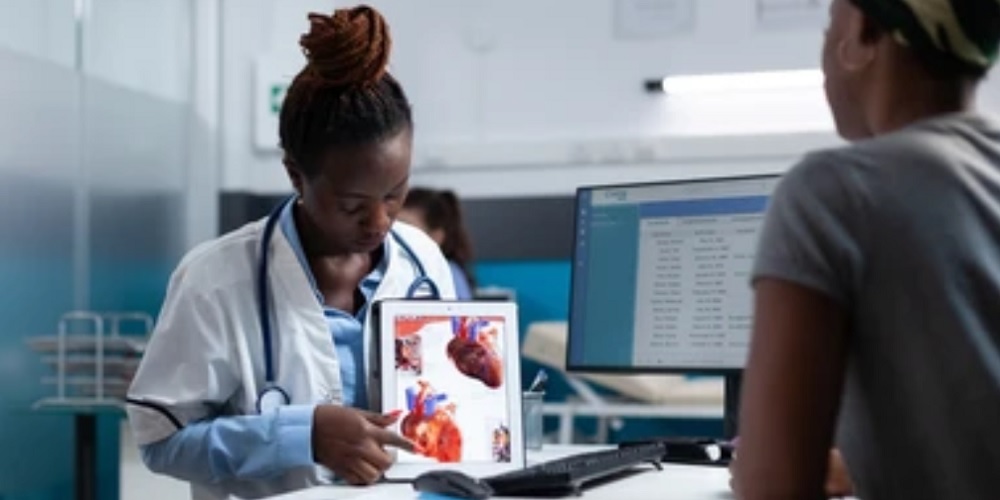 The impact of the COVID-19 pandemic has disrupted the way that diagnostic imaging services are performed, thus causing a loss of revenue. Strategies that enhance and improve efficiency can help radiologists, center managers, and directors in radiology and IT do more with less while trying to stay ahead in this dynamic and competitive field.
However, the pandemic has also provided opportunities to explore new and more innovative ways to help improve workflow and by extension, the patient experience. It has also thrown more light on the benefits of existing essential radiology tools.
The advancement of technology in healthcare has made it possible for digital images to be processed in a more efficient unified workflow or worklist process, leading to quicker diagnoses and early treatment. Pondering what strategies can help make up for lost revenue can sometimes be overwhelming for stakeholders, but you can mitigate this with the right radiology tools in place.
Enhance the efficiency of your practice using NovaPACS
NovaPACS is an efficient and easy-to-use radiology tool designed to enable radiologists to work seamlessly using one interface to access a wide range of studies, like CT, PET, MRI, and X-ray, without needing to move between different workstations or locations.
NovaPACS has many advanced features, such as the automation of clinical tasks, customizable workflows, and a web-based viewer with reading, dictating, and reporting tools. Radiologists and imaging center managers can effectively focus and commit all their time to carrying out their primary duties from anywhere and at any time, thus improving productivity.
Since different radiologists employ different workflows, NovaPACS is designed to provide millions of possible workflow combinations, which accommodate unique workflows for any radiologist or imaging center staff.
NovaPACS has a disaster recovery attribute, a 99.99% uptime, and various storage models that include both on-site and off-site (cloud) storage so clients have room to make use of hybrid storage systems. This means the efficiency of the practice is improved, and specialists can render seamless services.
The constant improvement and upgrade of this software using suggestions and customer-based requests keep it top-notch. It provides round-the-clock abilities for radiologists and image center managers to decipher ways to make up for lost revenue and consistently improve the practice's bottom line.
Improve workflows with CryptoChart image sharing
CryptoChart is an image-sharing radiology tool that uses highly encrypted QR codes to securely and effortlessly share patient images and information without the hassles of burning CDs or using passwords or logins.
QR codes help save time and speed up patient care by giving physicians instant access to necessary information, which enables radiology practices to streamline their workflow, thus making it more straightforward and boosting profitability.
Patient information can also be readily accessible from anywhere via smartphones, tablets, and PCs. This enhances healthcare outcomes by expediting timely decision-making on diagnoses and treatment plans.
In 2020, MedTech Breakthrough, a leading market intelligence organization that recognizes and awards exceptional achievements of breakthrough technology innovation in the healthcare industry, deemed Novarad's CryptoChart as the "Best New Radiology Solution."
One of the success stories attained with CryptoChart is the annual increase of 6-7% of patient volumes experienced at the Central Ohio Primary Care (COPC). Steve Saeger, radiology services manager at COPC, said, "The interface process was simple, with reasonable costs. COPC team members could make changes mid-stream that improved the results without additional costs. One of the most significant benefits to COPC is that the Novarad team always makes COPC feel like they are their top priority, in addition to the fact that Novarad is always looking out for COPC and its team, enabling us to reach the best outcomes and efficiency gains possible for our technology needs."
Reinforce growth via collaboration using Enterprise Imaging
Since there are so many subspecialties in the radiology field, including musculoskeletal radiology, neuroradiology, cardiovascular radiology, and pediatric radiology, the chances of making a correct diagnosis can be on the high side when the right subspecialist sees the imaging study.
Utilizing mergers or partnerships between specialists, either in person or through teleconsultation, can help radiology practices stand out from their competitors.
Novarad's Enterprise Imaging system is an essential radiology tool that promotes faster and more accurate diagnoses and better care and treatment plans by enabling physicians to assess changes over time, collaborate with colleagues, and engage patients.
It uses centralized imaging, thereby eliminating irrelevant hardware costs and inefficiencies. It also provides web-based and mobile-viewing capabilities, image sharing, text, alerts, and eForms, enabling physicians to easily access and share patient info.
Conclusion
Finding the right strategies to help make up for lost revenue and improve your practice's profitability can be challenging for radiologists and image center managers. However, taking advantage of technological advancement and utilizing radiology tools like NovaPACS, Enterprise Imaging, and CryptoChart can help.
Here at Novarad, we believe that the key to a successful imaging center is to work smarter, not harder, to deliver the type of care and outcomes that patients desire.

To see how we can help improve your workflows, feel free to reach out to our workflow specialists today!
Sign up for our newsletter