These 3 Things Will Affect Radiology in a Big Way
Aug 24, 2020 Read Time: 1 min
by Novarad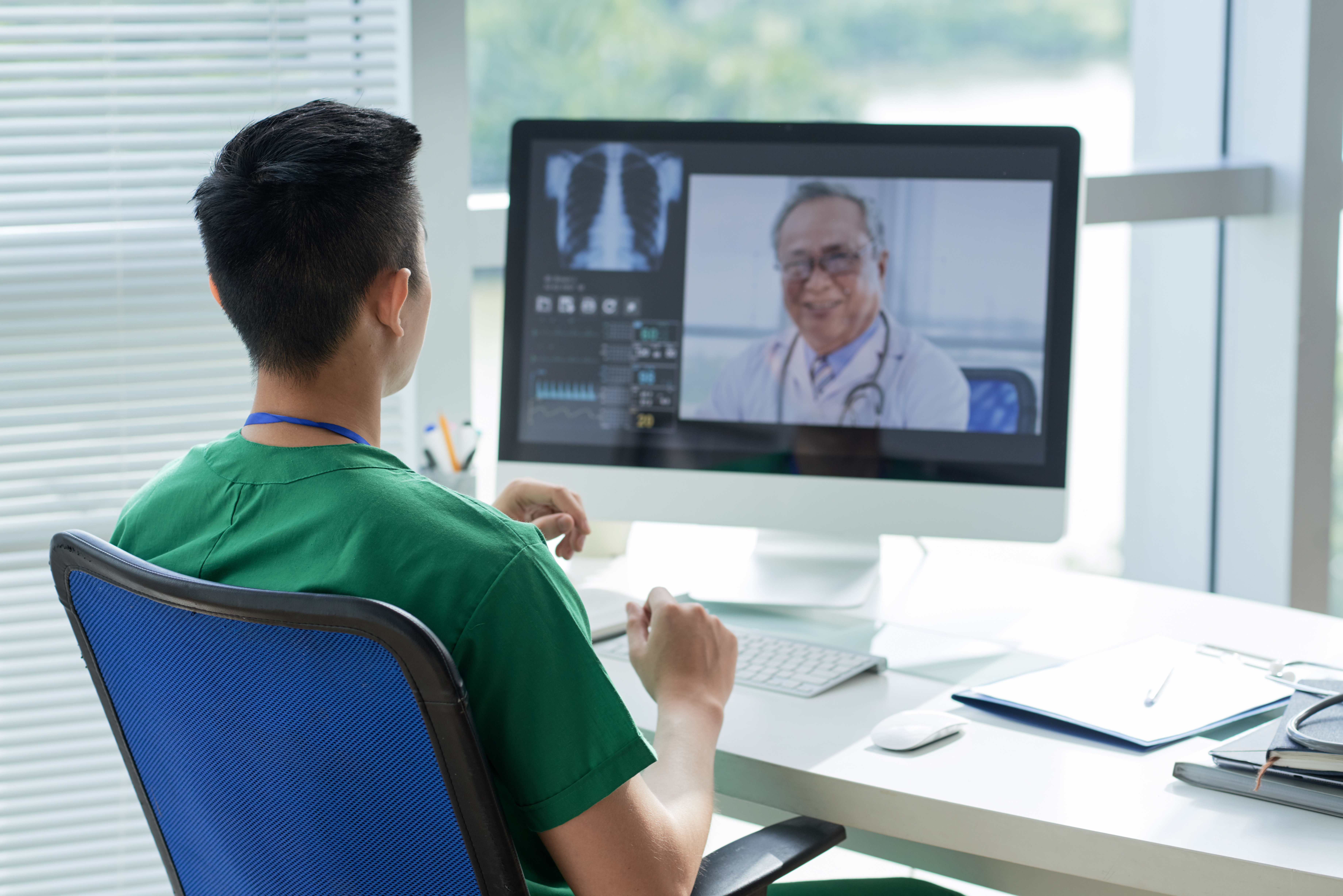 From the invention of the X-ray to the COVID-19 pandemic, radiology has always faced enormous changes. Here are three things that will have a significant influence on the future of radiology.
1. Reimbursement and revenue
Many radiology departments are struggling with lower imaging volumes and lost revenue in the wake of COVID-19 and an economic downturn. Many patients have also lost employer-sponsored health insurance due to layoffs and other cutbacks, increasing the number of individuals covered by Medicaid.
Radiology leaders will need to consider carefully how to address their tighter budgets and how they will be impacted by potentially lower reimbursement rates.
2.
Telemedicine and remote work
After the COVID-19 public health emergency, many radiology departments and practices are keeping or even expanding their remote reading programs. The NYU Langone Department of Radiology found that off-site reading helped increase autonomy and flexibility, which improved work-life balance.
However, some radiology experts maintain that there is still a need for radiologists to be onsite to talk to referring providers, train newcomers, and build teamwork.
3. Cybersecurity
Many health facilities and providers scrambled to provide 100% online services due to the COVID-19 pandemic. The federal government also relaxed HIPAA restrictions to encourage broader use of telehealth.
In the process, however, cybersecurity may suffer. Radiology practices should proactively secure remote technology, updating workstations and VPNs to preserve health information and other data.
For more insight on the post-COVID future of radiology, check out "Adapting to Succeed in Radiology's Postpandemic Future," an opinion piece recently published in the Journal of the American College of Radiology.
The future is uncertain, so choose an imaging solution you can depend on. Novarad's suite of advanced imaging solutions help you communicate effectively, diagnose accurately, and stay ahead of the curve. Contact us today to learn more.
Sign up for our newsletter