Want Happier Patients and Fewer ER Visits? Try Collaborative House Calls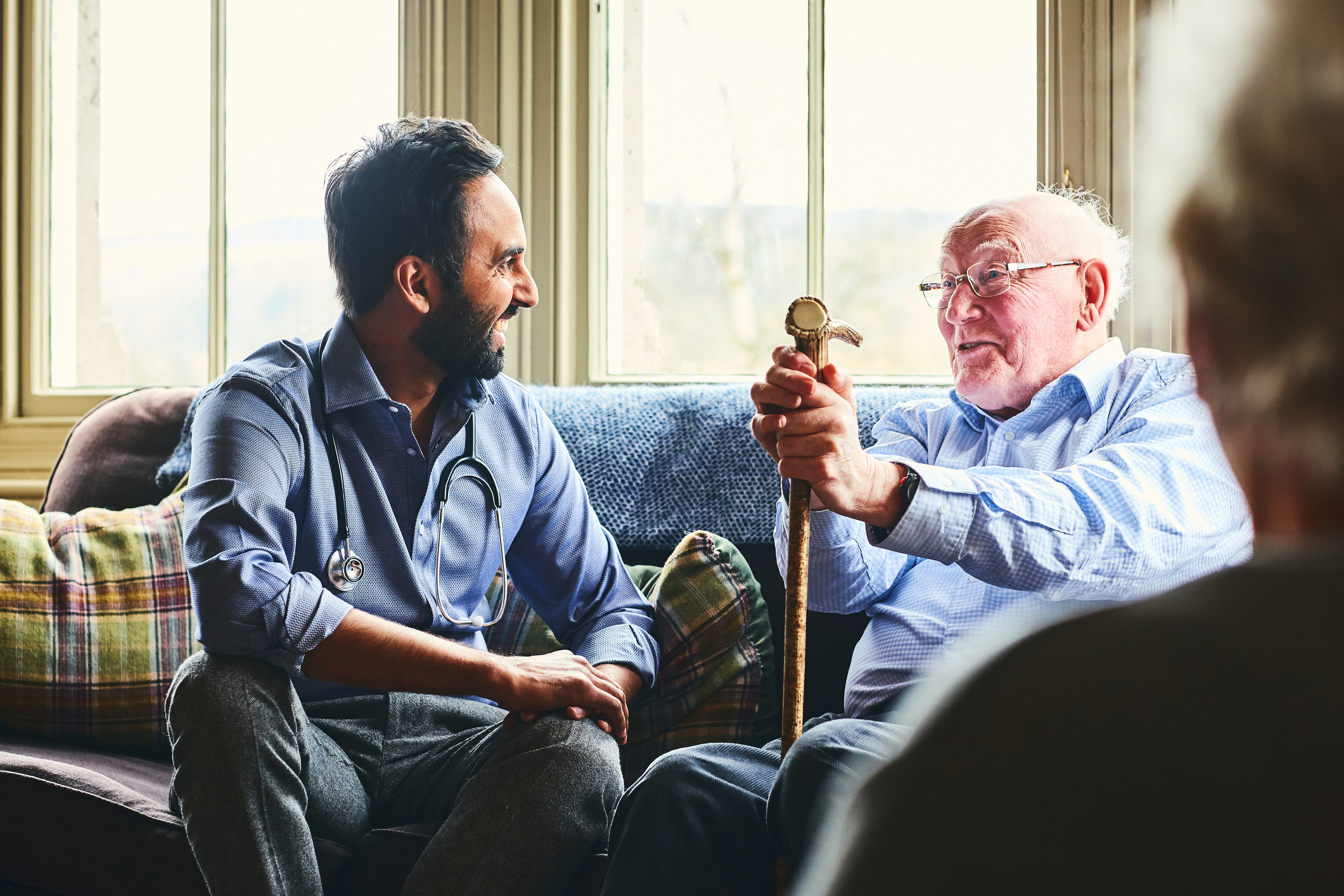 House calls from doctors may seem as quaint and outdated as 8-track players and milkmen, but a new study suggests that house-call programs could help cut ER visits and boost patient satisfaction.
Home-based care can be incredibly beneficial for older, housebound patients. This is critical because homebound patients account for 5.6 percent of the U.S. population, or more than 17 million individuals. They often have complex, chronic health needs, but may not seek care until health issues become critical--and more costly to treat.
Nazar Golewale, MD, of Modern Vascular & Vein Center in Valparaiso, Indiana, led a collaborative house-call program for homebound and post-hospital geriatric patients. These patients lived in rural areas in Northwest Indiana and lacked easy access to care.
For one year, a team that included vascular interventional radiologists, internists, and podiatrists made house calls to more than 1,000 active patients. At patients' homes, interventional radiologists performed:
Ultrasound-guided superficial needle biopsy
Gastrostomy tube management

Paracentesis and thoracentesis

Ultrasound-guided joint injections
Care provided under this program was covered by Medicare reimbursement for homebound patients. The providers presented their experience during a virtual session of the Society of Interventional Radiology's 2020 Annual Scientific Meeting.
The best part? This program showed great results, benefiting patients and providers:
Patient satisfaction increased from 17 percent to 84 percent.
This also demonstrates the important role that interventional radiology and radiologists have in reducing healthcare costs and expanding access to care.
Whether you offer house calls or onsite services, your radiology practice needs to stay profitable, compliant, and competitive.
Novarad's suite of clinical and enterprise solutions helps you do all three. Contact us to learn more.
Sign up for our newsletter