Radiology Is a Thriving Specialty, Match Day 2022 Suggests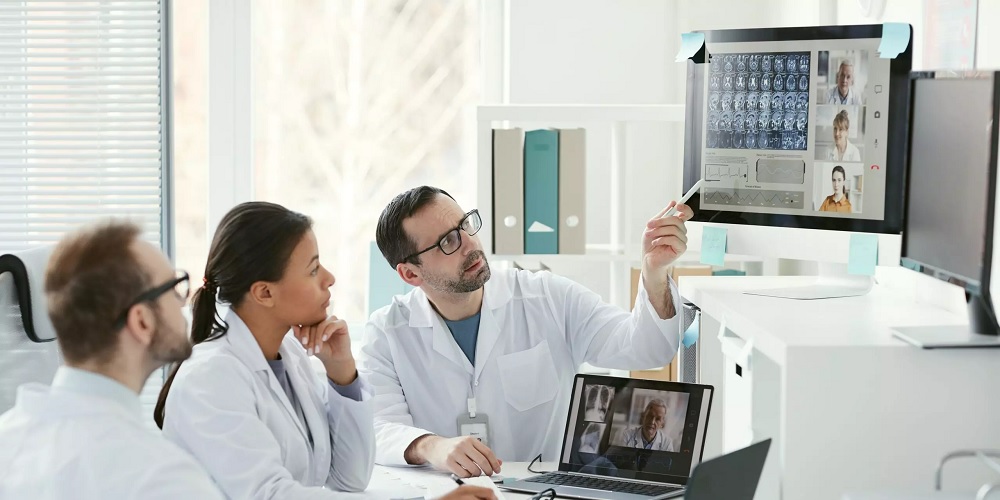 Diagnostic and interventional radiology were big winners during this year's "Match Day," filling all their available positions. This could mean that med students are showing more interest in the specialty, especially because there were other specialties with unfilled positions.
This is good news for the healthcare industry in general. Organizations are struggling with a shortage of providers, including radiologists, even as they face increasing demand for imaging services.
Match Day 2022
"Match Day" is when medical school students and graduates are assigned to residency programs in the United States. This year saw a record number of senior applicants and positions offered.
According to the National Resident Matching Program (NRMP), 34,075 active applicants, out of a total of 42,549, were matched to first-year positions. This is a rate of 80.1 percent, up from last year.
Unfilled positions, such as family medicine and emergency medicine, may be due to changing interests among applicants, NRMP says. They may also indicate which specialties med students think will have the greatest career opportunities after they complete their residency.
Getting Med Students Interested in Radiology
Radiologists are among the most in-demand health workers with a high starting salary, according to a report from Merritt Hawkins. This could influence med students' interest in the specialty.
Learning more about radiology can help medical students (and patients!) get a better opinion of the specialty, and potentially encourage more of them to go into the field. In fact, one study of medical students at the University of Connecticut found that interest in radiology increased 7.9 percent between matriculation and the final year.
An efficient, state-of-the-art radiology department will help you attract and retain great talent and increase your value. Here at Novarad, that's what we're all about. Our solutions can help your radiology department streamline workflows, improve patient care, increase productivity, and strengthen your team.
Sign up for our newsletter